Top 9 Plugins for Better WordPress Security: Make Your Website Safe From Attacks
If your WordPress site or online store is not safeguarded, a substantial majority of people will avoid it. That is because they will be hesitant to leave important information on it as there is a chance for them to be stolen.
Marking your site as protected demonstrates to visitors that you adhere to strict security standards and that they can rely on you. They will more likely come back to your WordPress website if they feel safe on it.
The number of people who visit your site is mostly determined by its visibility. It is also determined by its availability on search engines like Google. SSL-protected pages will perform better than unprotected pages, with display competition determining the winner.
Here are the top 8 security WordPress plugins you need to install on your WordPress website before it is too late.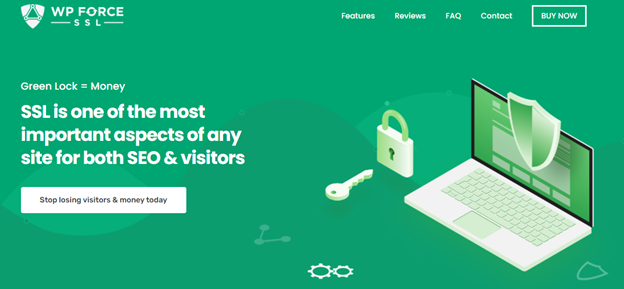 If there is any security WordPress plugin you need to check out, it is WP Force SSL. Its popularity is based on all of the amazing features it offers to protect your website at all costs from different treats.
With this plugin, you can easily transfer any suspicious HTTP traffic. This will help your website's Secure Sockets Layer, better known as SSL. Another great thing about WP Force SSL is that you will get an SSL certificate testing tool with it. That is good to have as you want to make sure that your SSL certificate is accurate. With this tool, you will get a security level that protects all the information used in communication with users on your website.
An SSL certificate establishes a safe channel of communication through which all data exchanged between websites and visitors is transmitted. In this situation, all data is encrypted, and only an SSL-protected server with a shared key may decrypt it.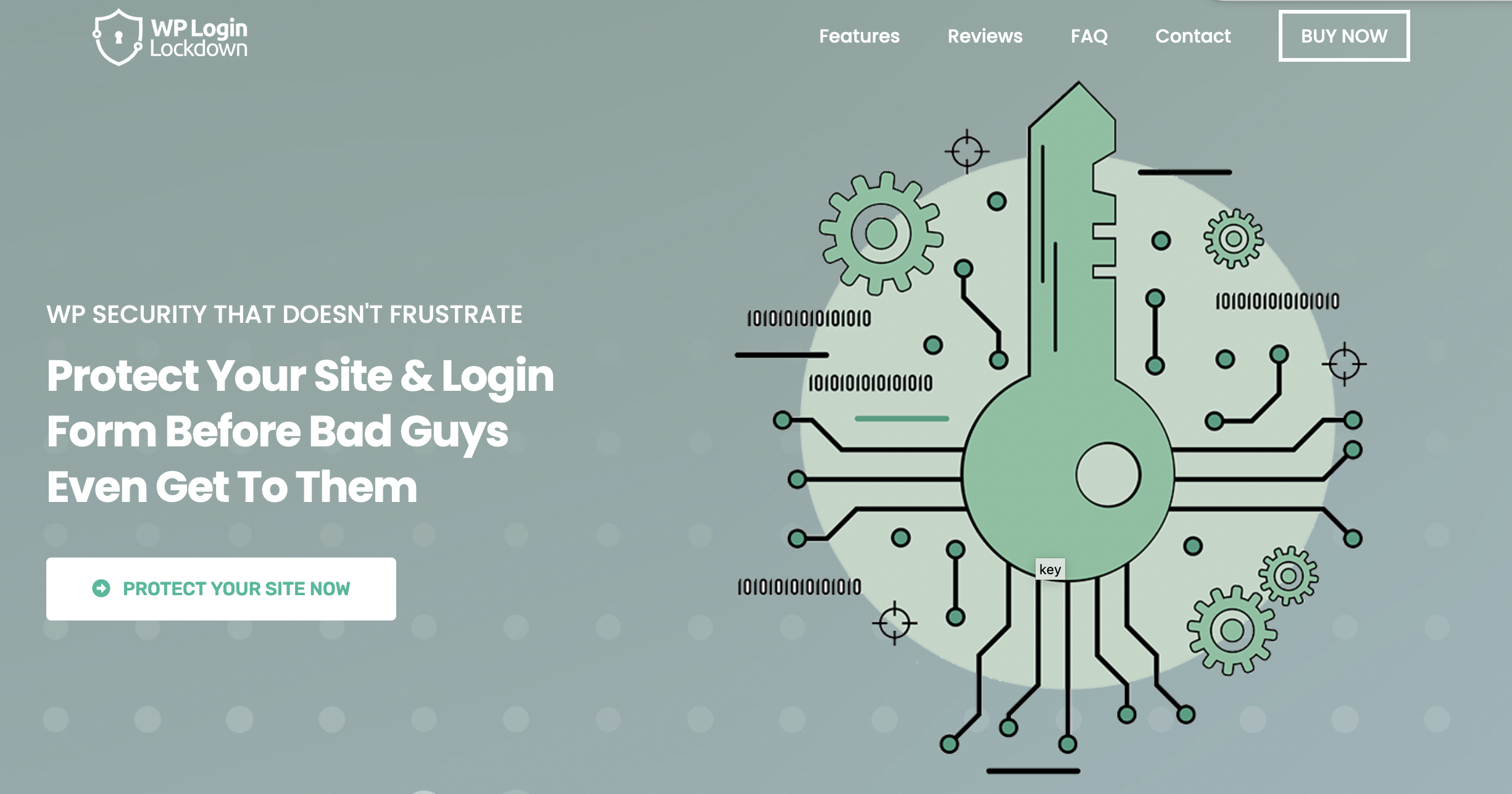 WP Login Lockdown is a security plugin designed to protect WordPress websites from brute-force attacks. Brute-force attacks occur when hackers repeatedly attempt to log in to a website using various username and password combinations until they successfully gain access. WP Login Lockdown helps prevent this type of attack by limiting the number of login attempts that can be made within a certain time frame. Additionally, it blocks users from attempting to log in after a specified number of failed attempts, further enhancing the security of your site. By implementing WP Login Lockdown, you can significantly reduce the risk of unauthorized access to your website and keep your site and its data safe and secure.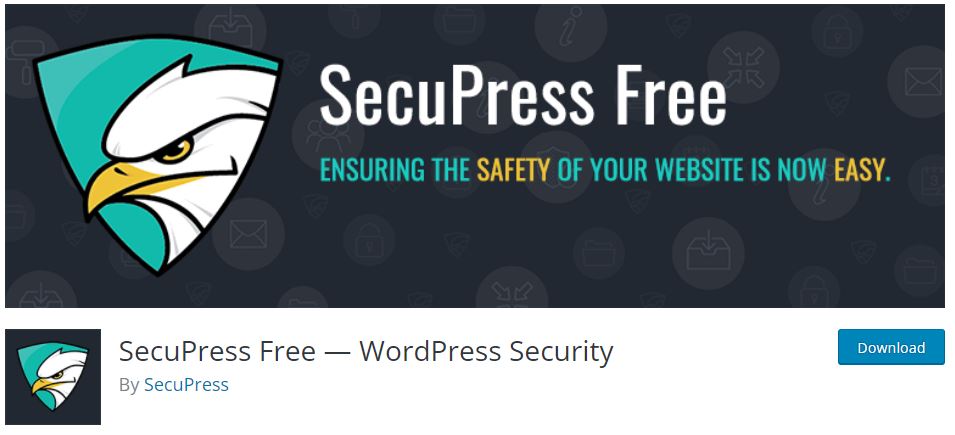 SecuPress Free provides several security features in an easy-to-understand style to assist you in addressing any potential flaws that hackers may attempt to exploit. The plugin was intended to keep your website safe from hackers.
It will scan your site to see how vulnerable it is to attacks and suggest remedies for any gaps it discovers. It contains a backup feature, brute force protection, IP and bot blocklists, anti-spam measures, two-factor authentication, and even shifts the login page, among other capabilities.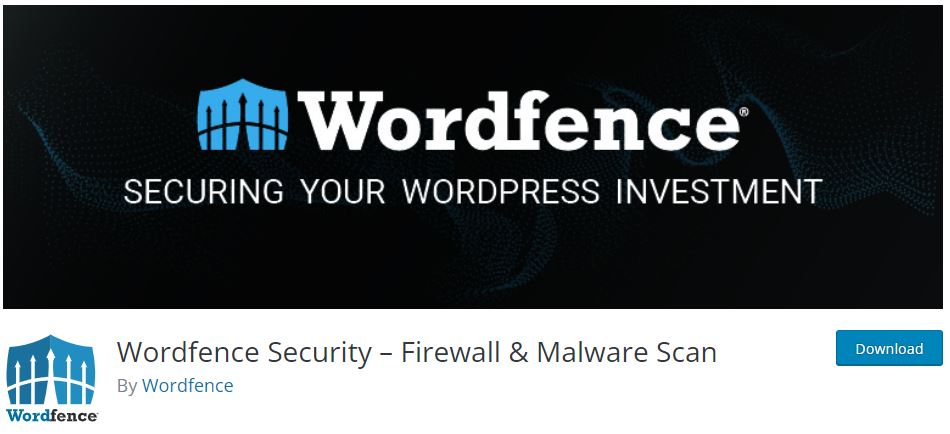 WordFence Security is also one of these best security plugins. It provides you with a lot of options to safeguard your site and restore it if it is hacked.
Blocks malware, SEO spam, and malicious redirects, among other things, via its firewall and security scanner—the capacity to track real-time traffic and execute advanced handheld blocks of any nefarious human or robotic behavior.
It includes the capacity to fix files that have been damaged as a result of the attack. There are also tools available to assist you in recovering from hacking.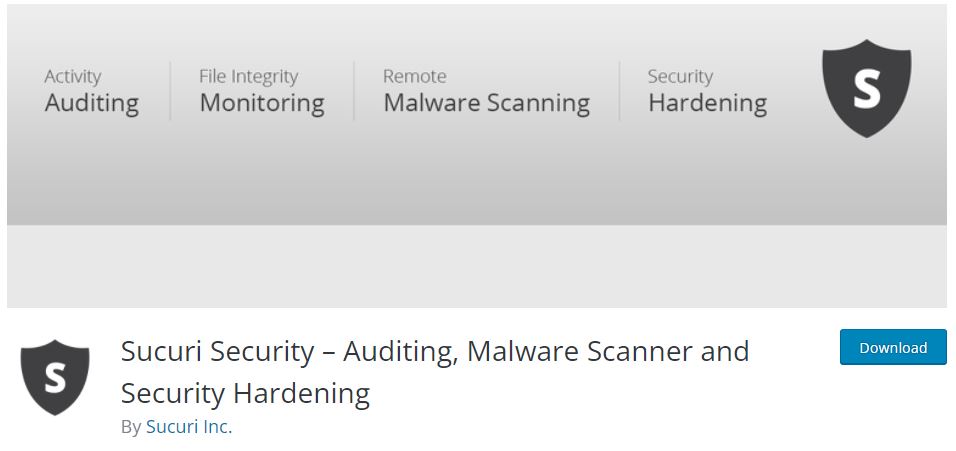 Sucuri Security refers to itself as a platform. This is because it has a wide range of security measures required by your WordPress website. Firewalls, surveillance, and detection are examples of common ones. They feature a malware scanner and secure your site from hacking.
The plugin can also assist you in preventing spam and providing recovery solutions if an attack has been successful. They also provide enhancements to performance, such as website speed optimization. On their servers, they have caching capabilities.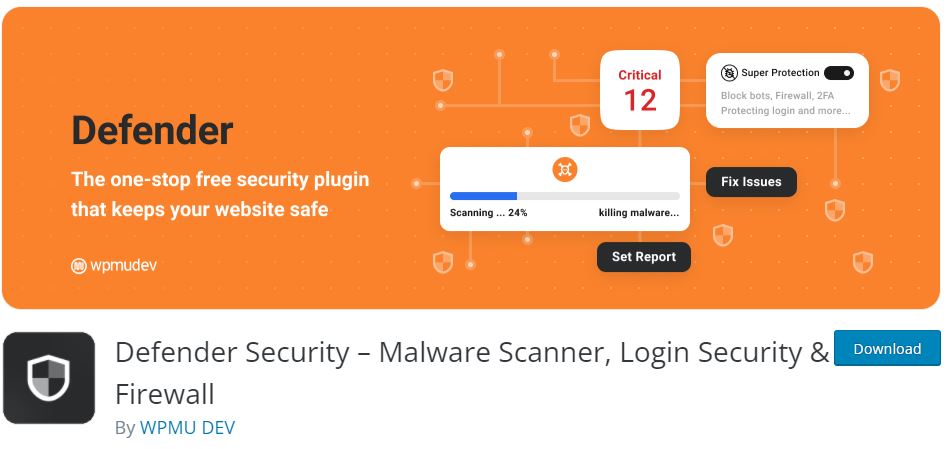 Defender Security is a WordPress plugin that protects your website very straightforwardly. It performs security scans and generates vulnerability reports regularly. This plugin will also provide security advice as well as personalized assistance to help you better defend your site.
In WordPress, this plugin detects malicious code that can occur on your WordPress website. Defender preserves an audit log for easier monitoring if you want to avoid breaking and slowing down your website. If you are blacklisted, or your site is recognized as insecure, you will be notified immediately.
That will help you to stay on top of the search engine. If Defender detects malicious activity on your WordPress website, it will notify you so you can work on fixing it.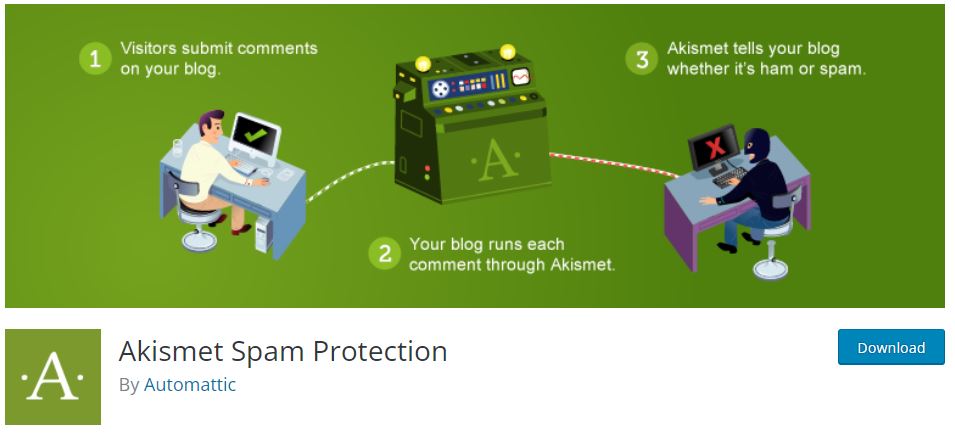 Akismet is a plugin that analyzes comments and pingbacks sent to your website. It does that by using an algorithm. It then categorizes them into those that should be kept and those that should be removed as soon as possible.
The plugin is a really useful security plugin because it does 99 percent of the work for you when it comes to processing comments and pingbacks. Akismet is a web service that operates on a cloud server and examines potential spam comments. The first step is to integrate into the cloud storage service by using the API key you received after signing up for the service.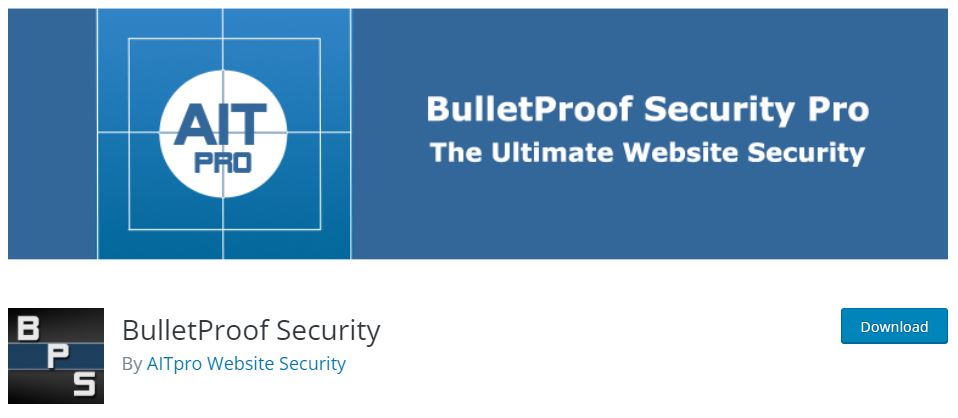 Both the free add-on and the commercial version of BulletProof Security provide outstanding capabilities. The first contains an explosion protection feature as well as a Base64 network decoder, which is appealing to many developers.
You can use the setup wizard to make the procedure easier for individuals who aren't specialists. This plugin can keep track of, monitor, and enhance logins. BulletProof provides database recovery as well as backup.
You don't have to be concerned about hacking because this lata includes anti-hacking and spam filtering features. BulletProof covers a wider range of potential security vulnerabilities. That is one of the reasons for its widespread use.
BackUpWordPress comes with robust security plugin features that will keep your website safe. It has file integrity and account control which are amazing options to have. It also can block brute force attacks that can happen to your WordPress website.
This plugin works flawlessly and without too much trouble, even in low-memory contexts. It will search your database for unusual patterns that may show up. BackUpWordPress also gives you the option of having each backup file emailed to you. It can exclude particular files and folders from backups, which is one of its features.
Final Words
Every WordPress website should have a security plugin installed. Your databases, websites, email lists, and CRM (customer relationship management) systems may potentially be accessed by malicious apps. Keep in mind that it primarily stores the private and secret information of customers and viewers.
Attackers can even set up automated bulk email campaigns to send malware to your subscribers' and clients' computers. It is best to install some of these plug-ins to prevent anything unpleasant from happening. WP Force SSL is a good option because it contains a lot of features.