Top 5 Tools for Project Managers: Organize Your Work and Meet Project Goals Easly
There are multiple ways to define project management, and we will try to do it in the shortest way. A project is a set of tasks that produce deliverables.
Project management can be considered as a process where the project manager leads a team to complete project goals within set constraints while using specific skills, tools, and knowledge. Project managers plan, organize, and direct work that has the goal of completing a specific project.
Project management as a whole is a very broad and complex topic that can be studied for weeks and months. There are certain duties that project managers have that are universal to all branches, including initiating, planning, executing, monitoring, controlling, and closing tasks. Having that in mind, many companies have created tools that will help project managers to stay organized and on top of all their tasks.
Let's take a look at the following tools.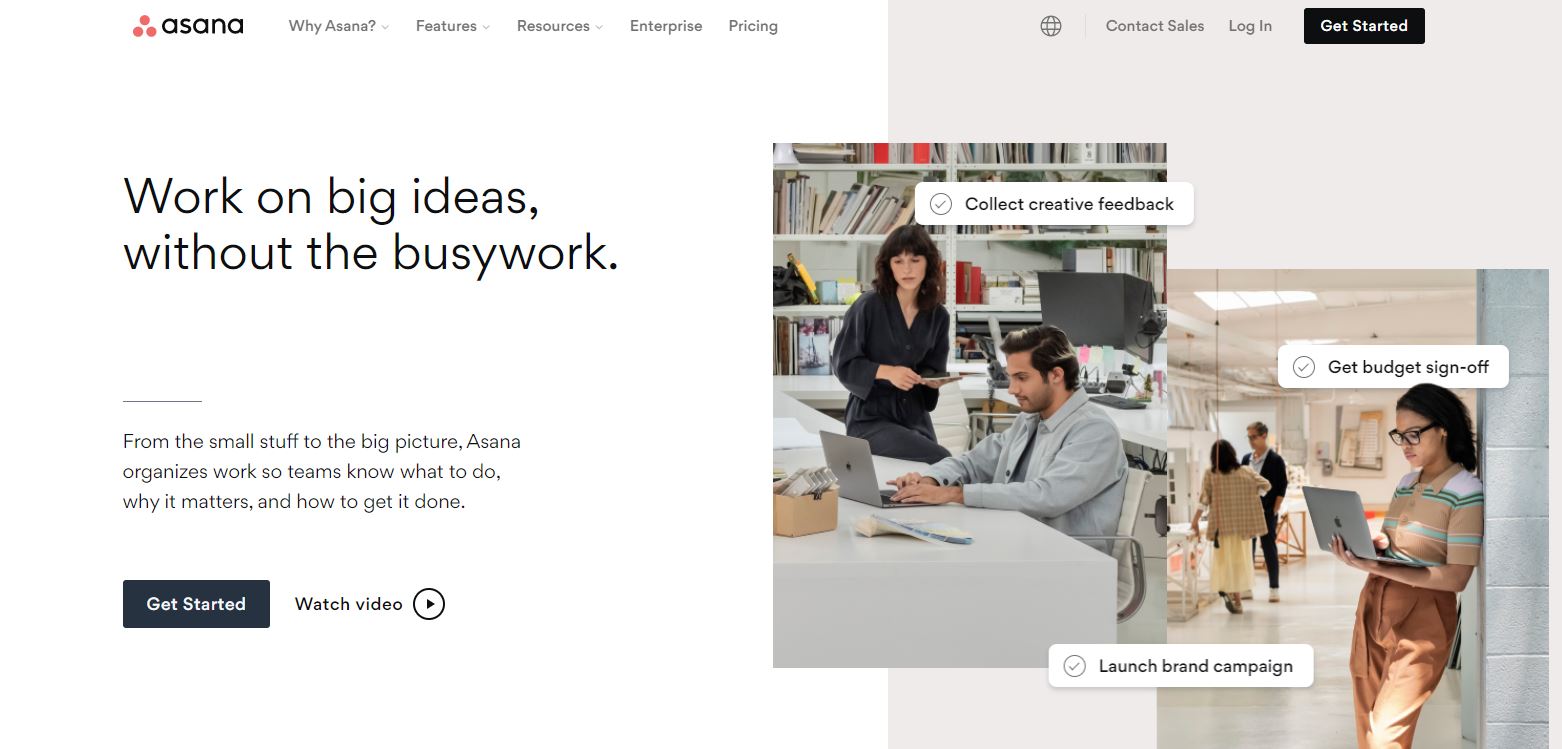 Asana is one of the easiest ways to manage team projects and tasks, with its data model that gives teams all they need to be in sync and reach their goals. They stand out with their intuitive user interface that is easy to use and simple, project timeline that highlights due dates, assignees, and progress, integrations with Slack, Outplanr, Google Calendar, Dropbox, Unito, etc.
The tool also has Kanban boards, reporting that offers real-time insight into the progress workload of each team member across projects, desktop, and mobile apps, and plenty of other features. Although there are some shortcomings like no custom statuses, no tab to only view your tasks, no switching between views on the same project, available features do make up for it.
Asana comes with a basic free plan for individuals or teams just starting with project management, but it lacks many advanced features. Paid plans start at $10.99/month, with discounts for non-profit organizations.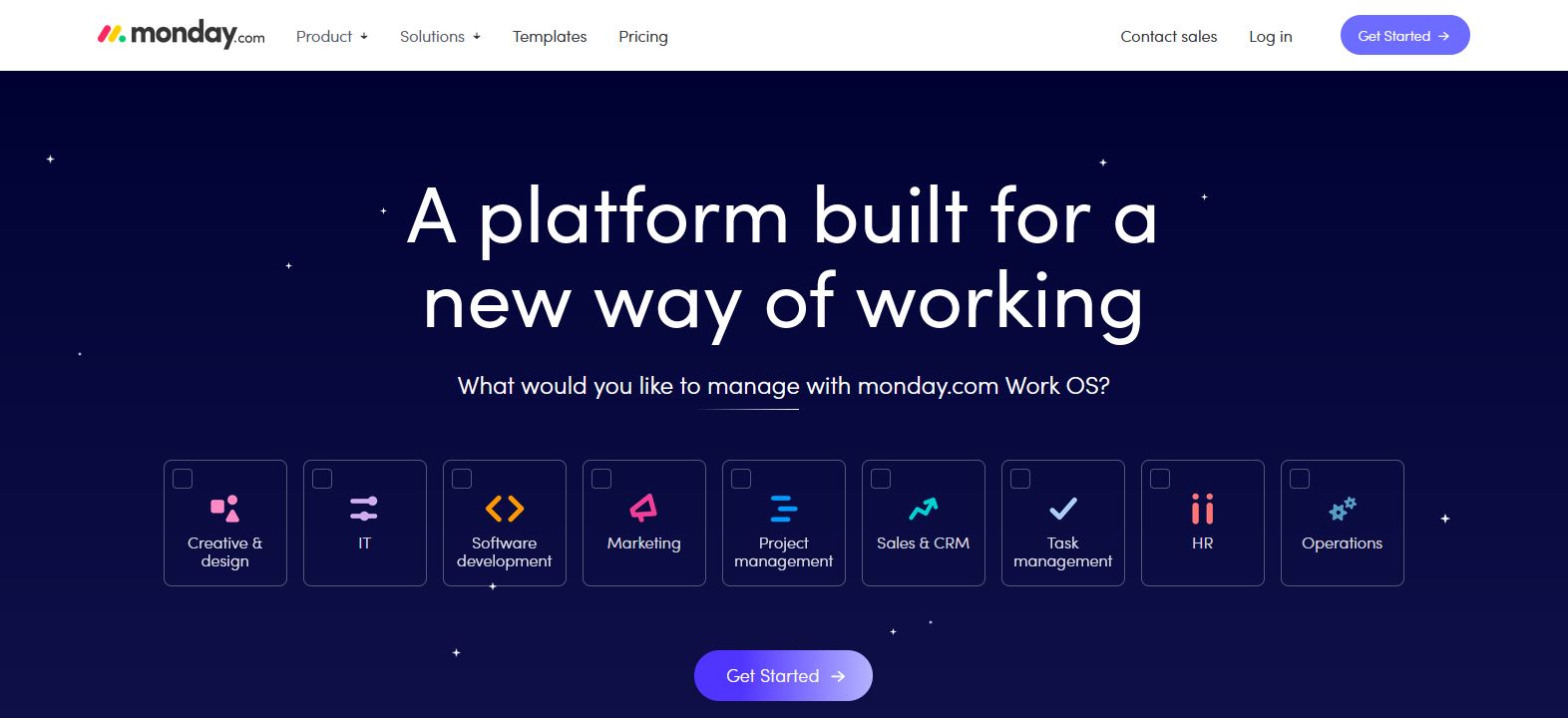 Monday.com is a project management tool that monitors your team's time organization and uses gained insights to manage projects effectively. All these gained insights can be exported as a report to Excel, and graphs can be created directly on the platform for easy visualization of time management.
Views can be customized and built for your team with the exact information you need. Integration with other online tools such as Outlook, Teams, Dropbox, Slack, Excel, Gmail, Zapier, etc., makes importing your work to Monday.com easy and straightforward. The tool is available as a web application and on mobile, both on Android and iOS.
The possibility to create powerful Gantt charts transforms your data and enables a smooth and efficient workflow. Automation of certain parts of the platform improves efficiency and saves time. Subscriptions start at $8 per seat per month, offering a free trial.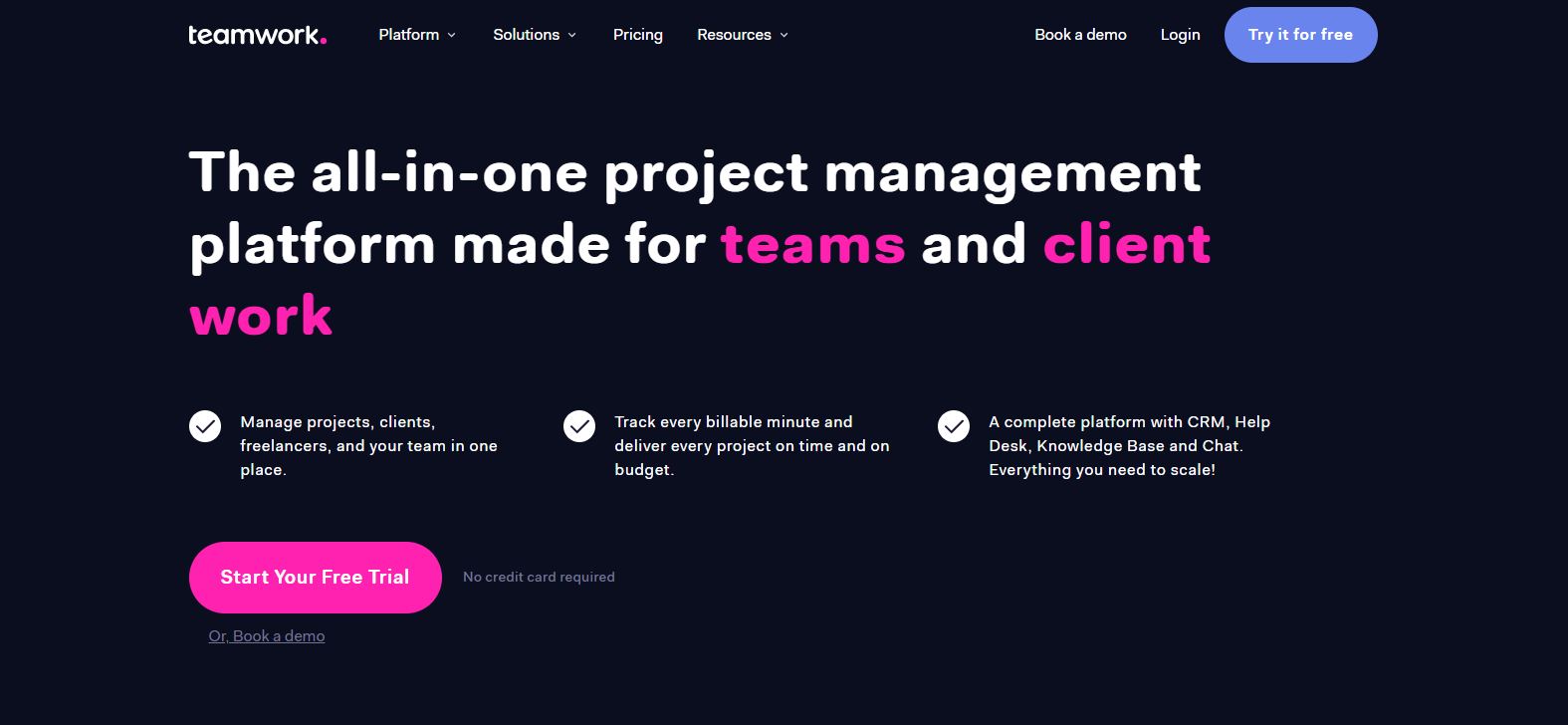 Teamwork is an all-in-one project management platform for teams and clients that helps manage teams, projects, freelancers, and clients all in one place, track every billable minute, and deliver products on time. Scalability is not a problem here since Teamwork offers a complete platform with CRM, Help Desk, Knowledge base, and Chat all in one place. A unique and intuitive dashboard gives the flexibility to see your recent task without being lost in completed tasks.
Other features include resource management, high-performance templates, Kanban boards, time tracking, unlimited client users, profitability tracking, etc. Integration with HubSpot, Slack, Teams, Usersnap, and others, making for a seamless workflow across the project. Instant chat with colleagues and clients helps team collaboration and solves problems faster.
A free plan is available for individuals and small teams getting started with project management, and paid plans start at $10/month per user, and all paid plans come with a 30-day free trial.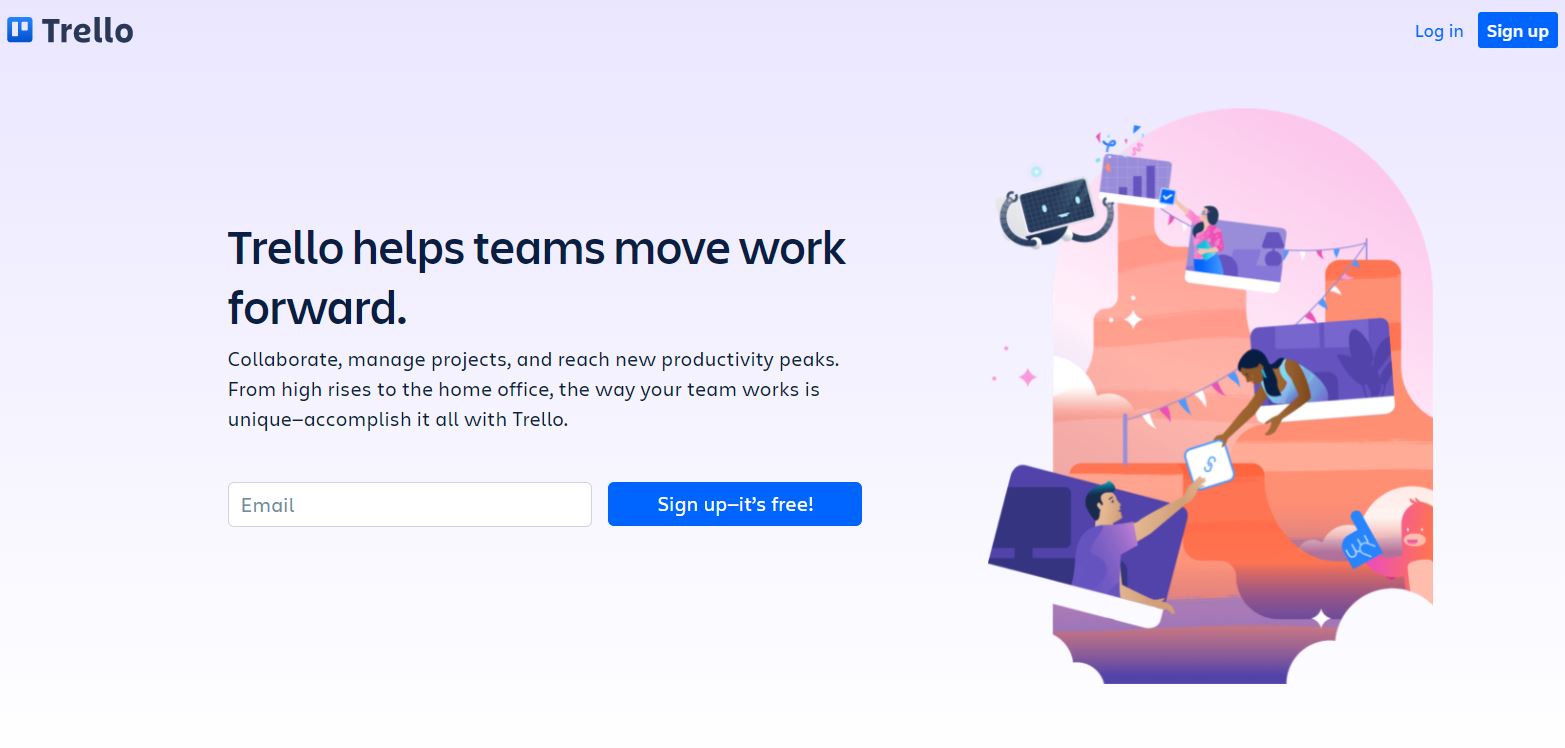 Trello is a project management tool that helps teams collaborate, manage projects, and reach productivity peaks. The tool comes with a board, lists, and cards in the dashboard, which helps with organizing work across teams.
Trello cards contain checklists, due dates, attachments, conversations, and more, to organize work and manage every segment of the task while sharing that info with other teammates. The platform also offers integrations with many different tools, such as Confluence, Slack, Dropbox, Evernote, etc.
Trello lets you move tasks around the dashboard to best fit your plans with its drag-and-drop functionality. Another great thing offered by this tool is its Power-Ups functionality, which boosts work and efficiency. One example is the "Butler" feature for automating a preset group of tasks. Prices start at $5/month per user, with a free-trial option available for all users. A free plan is also available for individuals or small teams looking to organize anything.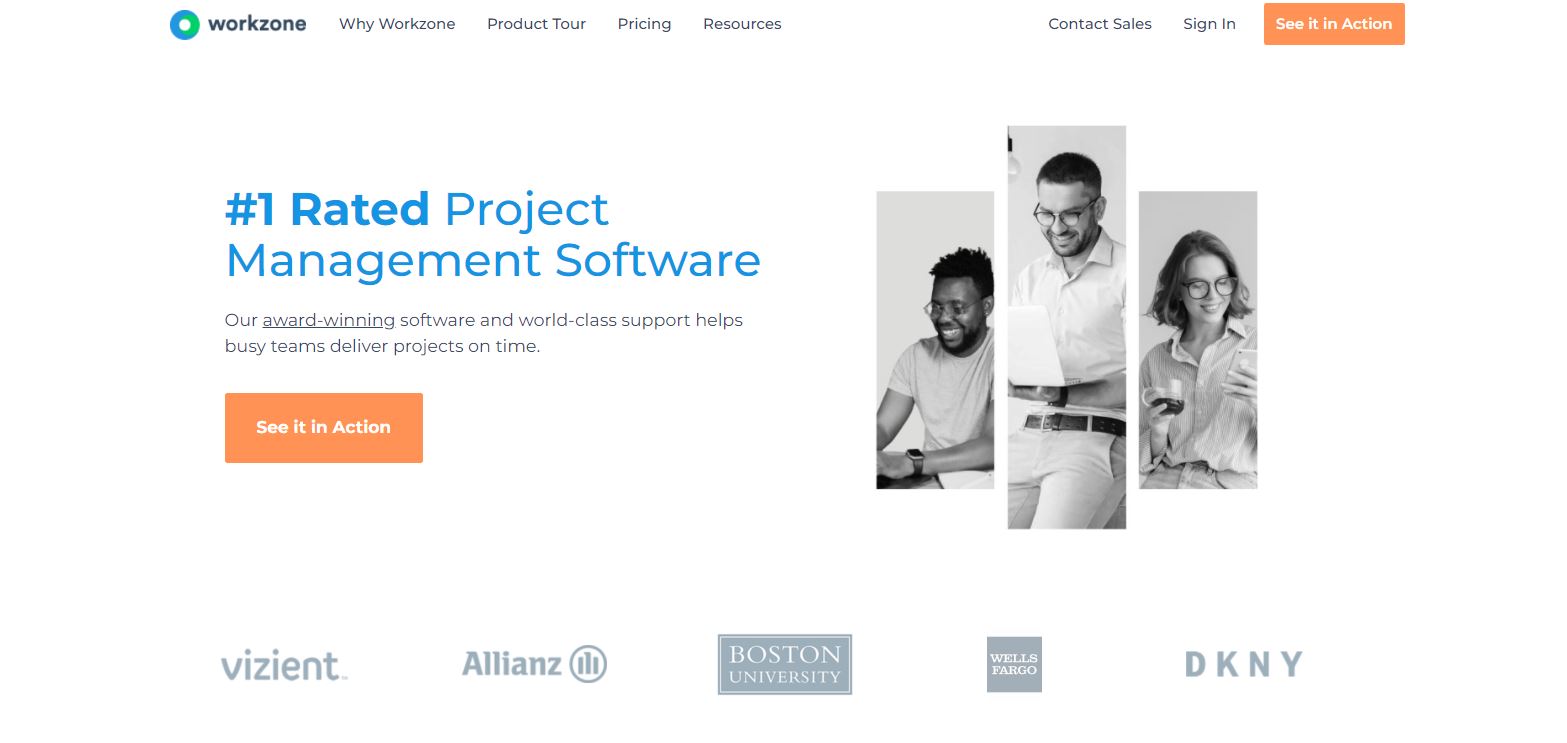 Workzone is award-winning software that helps teams deliver projects on time. Being available since 2000., Workzone offers straightforward and no-nonsense features for its users.
All projects are accessible from the project dashboard, and on every project page, you can see subtasks, due dates, and assignees. Team collaboration is made easy through comments under every task. Reports are highly customizable and can be used for reporting individual performance, progress status of projects, time management, etc.
Other features include Gantt charts, to-do lists, status alerts, project templates, secure file sharing, image markup, versioning, email alerts, etc. Prices start at $24/month per user, with training available for getting up to speed with the software. There is no precise free trial available, but the recommendation is to start with a demo of the software that serves as a free trial.
Conclusion
All in all, these are great and powerful tools that will help manage your projects and improve your team performance and efficiency. Of course, the best way of deciding is to go through these tools and features they offer, compare the prices, and decide based on your needs.
Nowadays, many tasks are automated and made easy for all team members, and that is why said tools are a must-have for any modern company.