4 Useful Tools for Writing a Business Plan: Write Plans Like a Professional Effortlessly 
The search for the correct definition of a business plan has been going on for years. However, we believe that you will agree with us – the best one does not exist.
When it comes to a business plan, it is best to talk about it simply. An overview of the state of a company related to the primary elements related to the project that the company will implement, or at least wants, we call a business plan. That would be one of the uncomplicated definitions to understand.
As we know, it is not easy to realize any project. Before the realization, it is necessary to determine the coincidence of so many things that will show us that we actually need to realize that project and whether it is a good idea.
A business plan is a crucial part of any business. Especially if you have a plan to start a business, a business plan is necessary for you. You need to do a lot of research, establish many facts and theories, examine finances, etc., to know if starting a business is actually a good idea.
Owners of small companies usually have a problem with writing a business plan. Many tools can help you to write a business plan. Using such tools makes this part of your job easier. Of course, with these tools, we can learn a lot. Let us introduce you to some of the best tools for writing a business plan.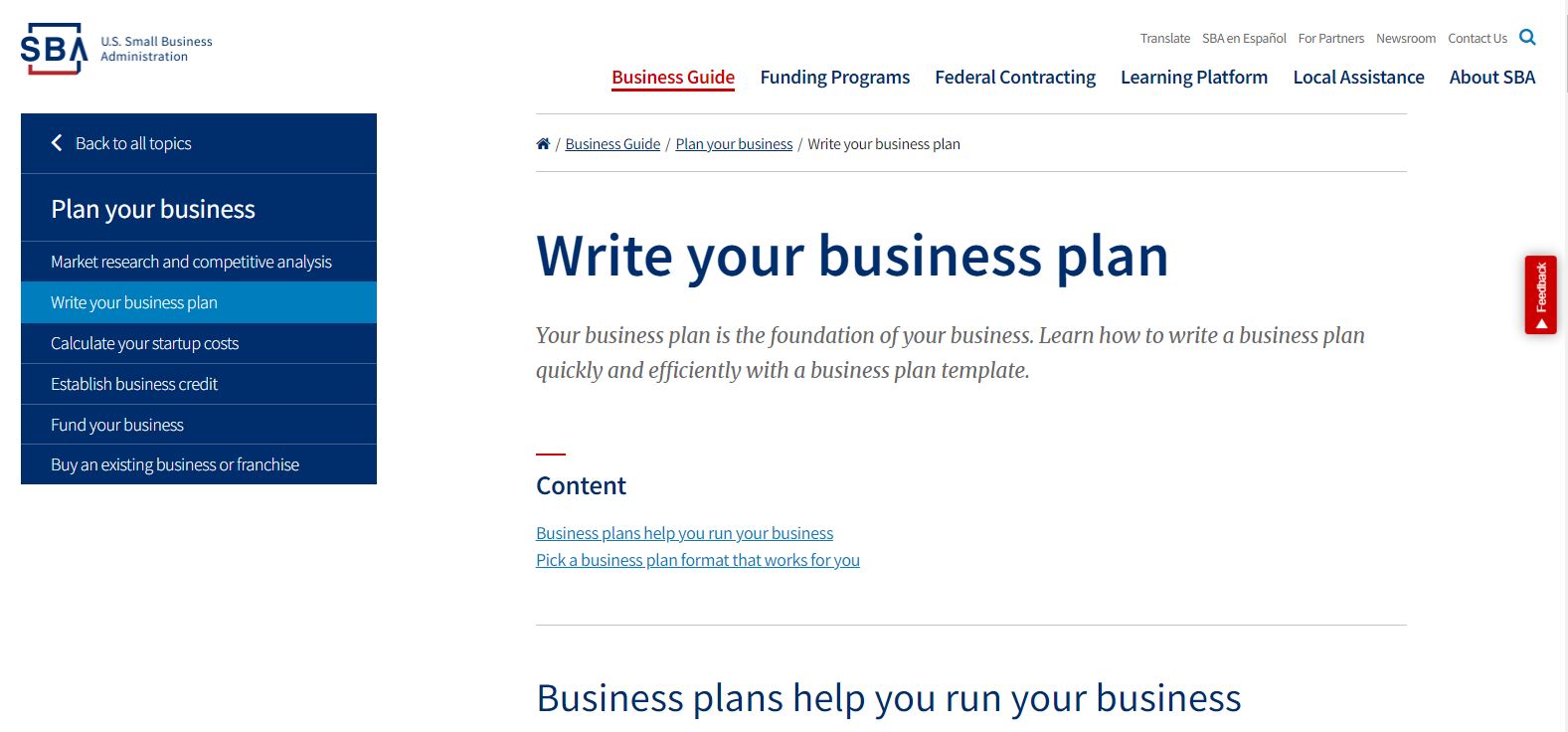 SBA Business Guide is the right solution for beginners, those who have no experience, and those who want to learn something. SBA Business Guide tool is very easy to use.
It is presented as a guide that will show you step by step all the main things you need to write a business plan. When you are done, you can save your progress. The progress is saved for six months and then disappears, and users usually do not like that.
For small companies and businesses, this tool is the ideal solution. The tool offers many options and keeps up with the times. You will always be up to date with the news in the business market as information and templates are constantly updated.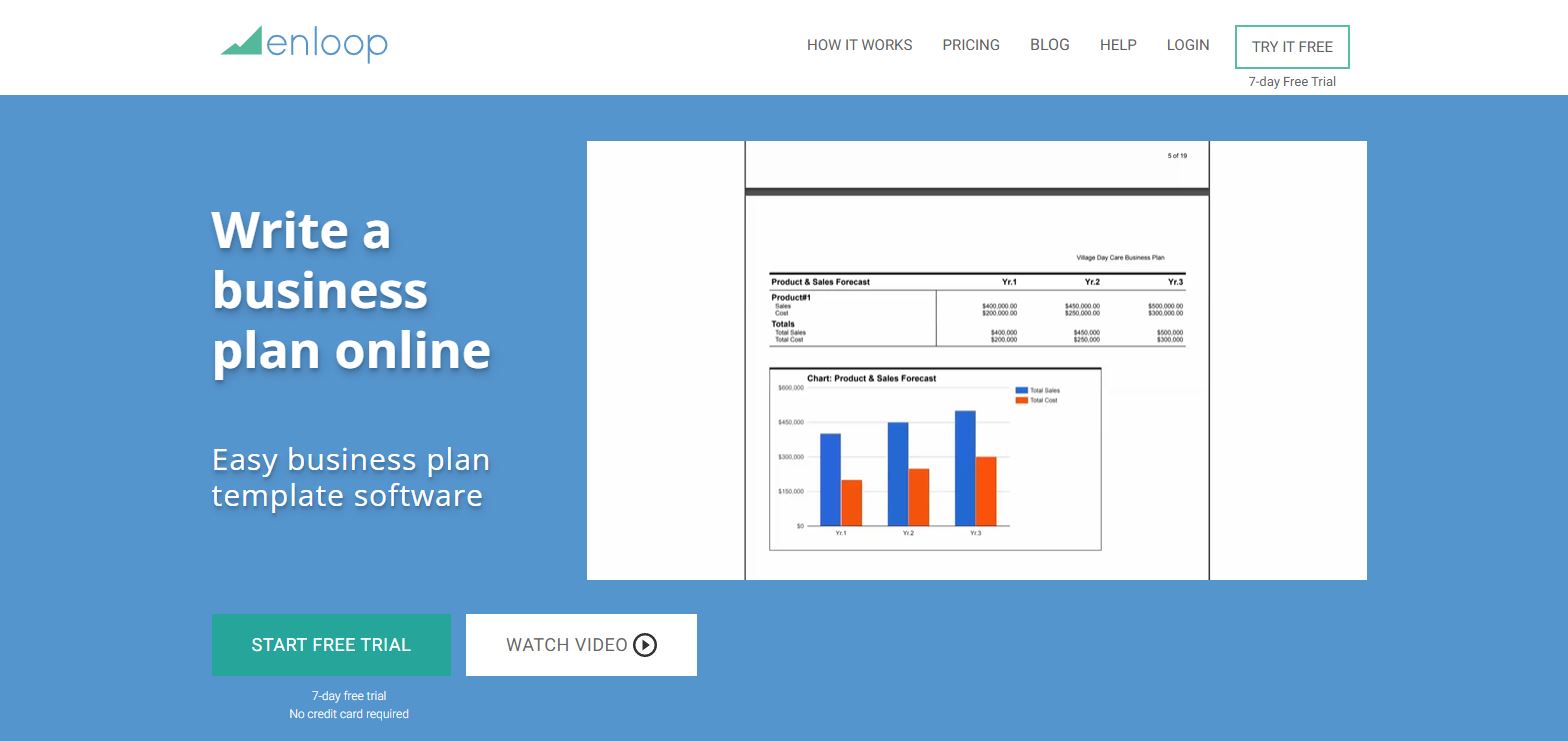 Enloop is a tool you will have to pay for. Of course, there is a free version available that helps you decide whether to buy the tool or not. Do not be afraid. Unlike other tools, it is very affordable, and the price is in line with the options it offers.
A unique Enloop option is AutoWrite & TextSync. The base text of the business plan is automatically generated by AutoWrite. On the other hand, for the plan to be updated, TextSync automatically synchronizes your data. These options are available after the purchase of tools.
This tool is the choice of many because once you enter your business details, this tool will create a business plan for you. The tool supports all software.
Another advantage is that their software is cloud-based. So you can access Enloop anytime and from anywhere. Enloop is like a little robot working for you.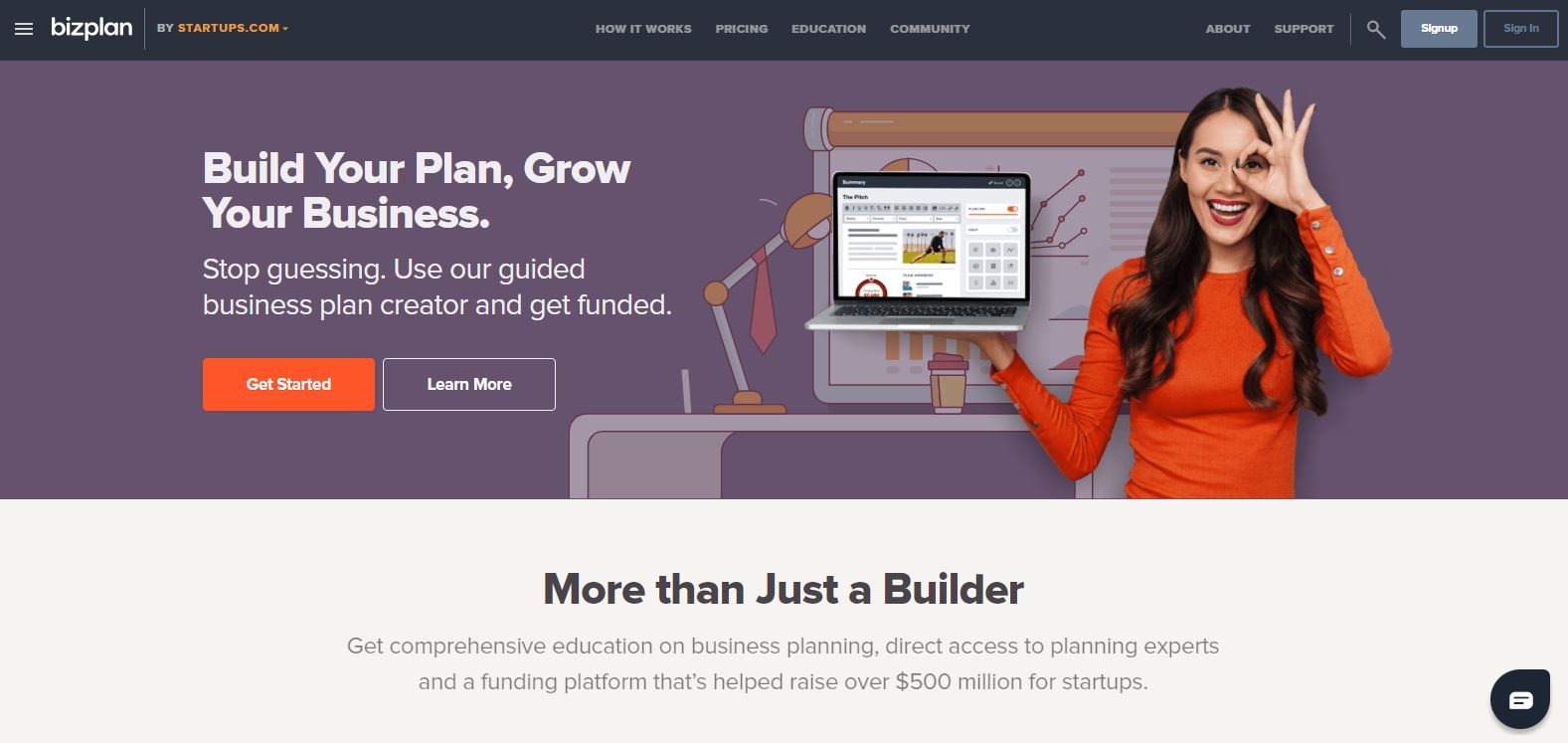 Bizplan is a tool that has top options. This tool is ideal for you, especially if you are a small business owner. You can find a variety of business plan proposals, but you can also make your own.
Bizplan creates a business plan that will help you a lot. This tool is known for its well-developed and widely used option. That option to share with investors you can share your business finances and thus show how your business is growing from a financial point of view. If you have set some goals, you will surely achieve them with this business plan.
Sharing such information over one link is really fascinating. Replace all annoying documents and processes with an easier and simpler option and save your time.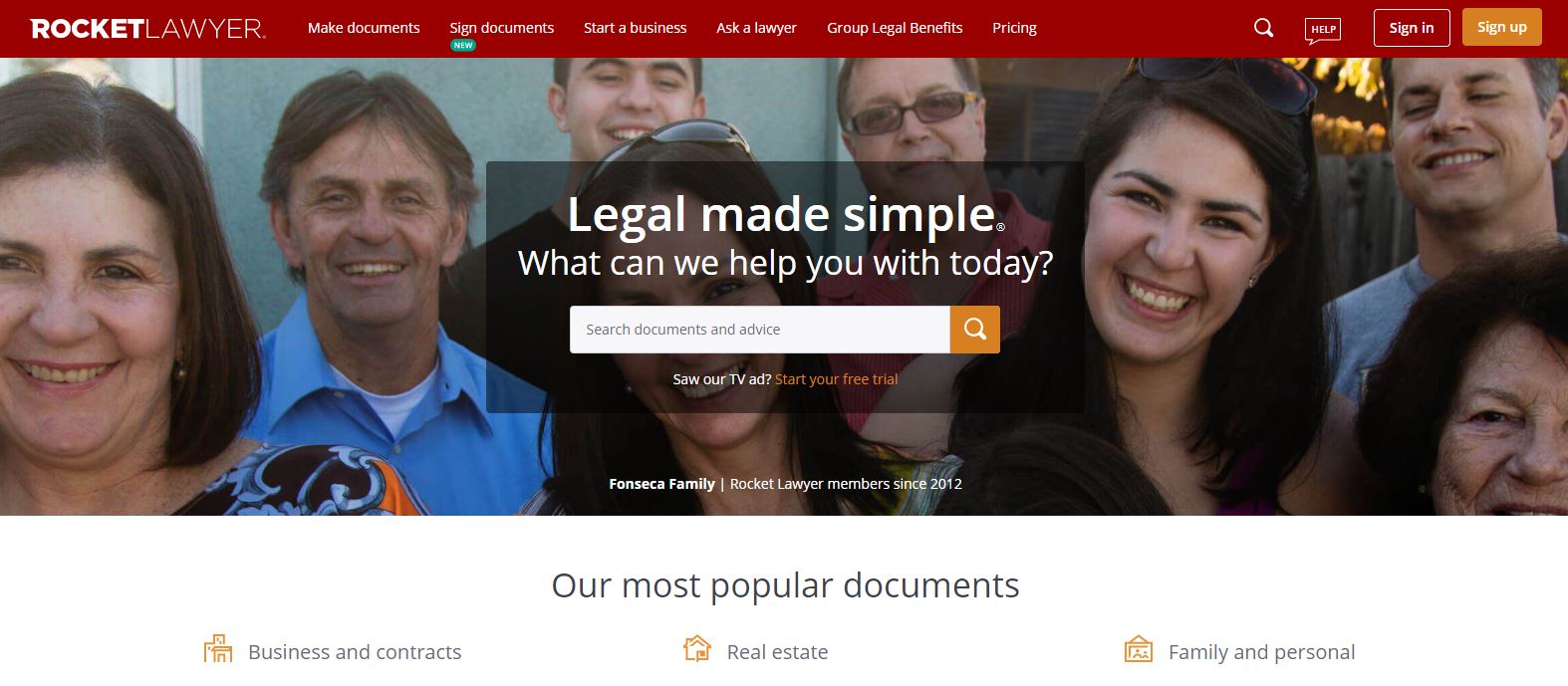 Rocket Lawyer is a free tool. It is also one of the easiest to use. If you want a business plan in a few minutes, this tool is the right solution for you. All you need to do is go through the interview process. Based on that interview, you get a business plan. It is a customized business plan that you get step by step.
Also, Rocket Lawyer offers a lot of information for customer support. You will probably find the answer to every question you have related to writing a business plan.
Conclusion
If you do not already have a business, you never know when an idea will come to you. Life is unpredictable. For those who are already thinking about writing a business plan, the tools will help you even more.
You can learn a lot, and save time. Those tools offer phenomenal options. It is nice to know the additional options even though you are not yet thinking about writing a business plan. You never know.