Top 7 Best Omnichannel eCommerce Platforms and Software: Run a Successful Online Business
E-commerce has emerged as a critical route for small businesses to grow and make more sales. Hundreds of thousands of small companies and brands have benefited from the popularity of online shopping.
However, eCommerce success necessitates more than just having a website and products. Modern-day consumers want a variety of options and a seamless experience across online and offline channels. Because of that, the transition to omnichannel eCommerce platforms and software is critical for every business.
Online sales platforms have grown incredibly popular because they are quick and straightforward to set up. Setting up your own small business on your preferred omnichannel eCommerce platform has never been easier.
Here are the top 6 best omnichannel eCommerce platforms and software with which you can make your online store.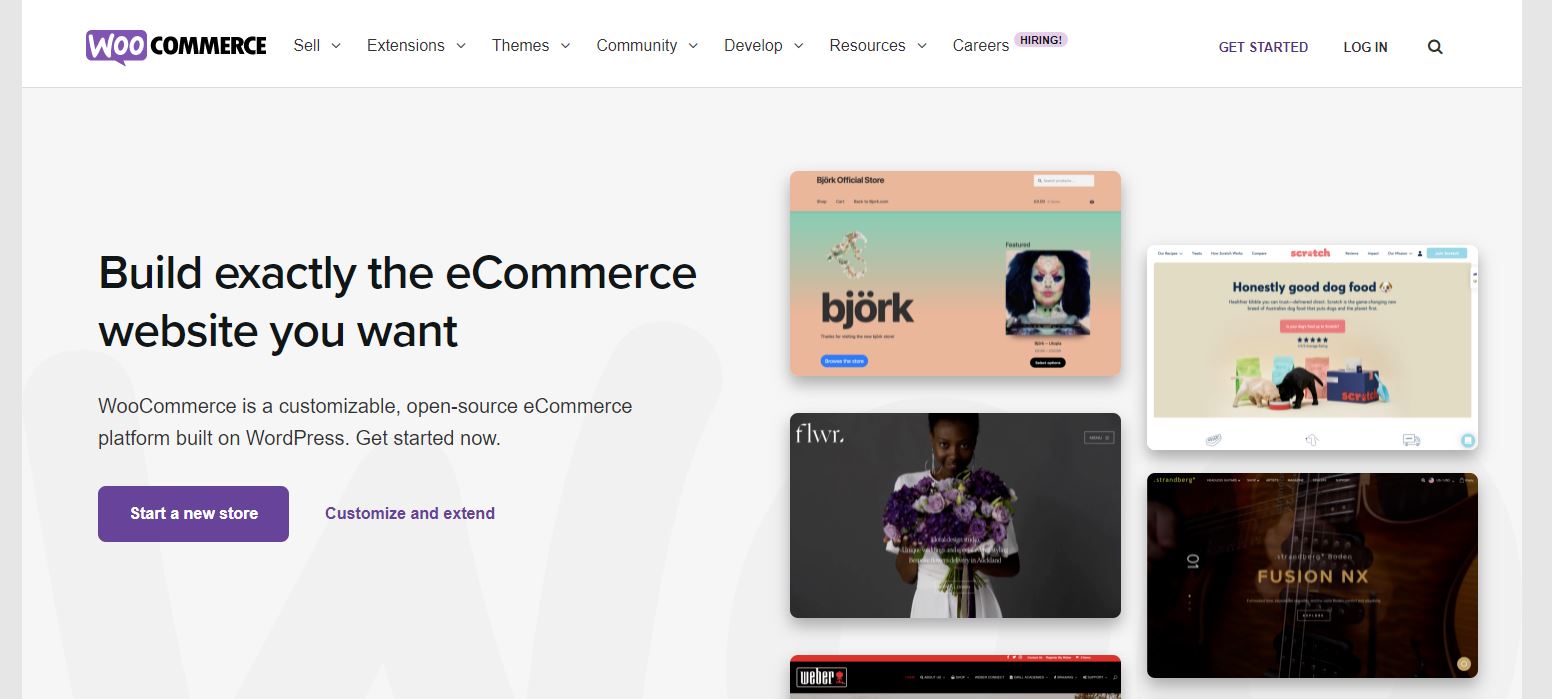 WooCommerce is a WordPress plugin that converts your WordPress website into a professional online store. The great thing is that you do not need to make a separate website.
This omnichannel eCommerce platform features thousands of stunning themes and add-ons that you can easily install. As well as excellent website extensions you can easily add. Many online companies and organizations are choosing this platform because of its ease of use.
WooCommerce does not require any coding knowledge or hiring a web developer. You can set up an eCommerce store in only a few hours using WooCommerce's powerful themes and extensions.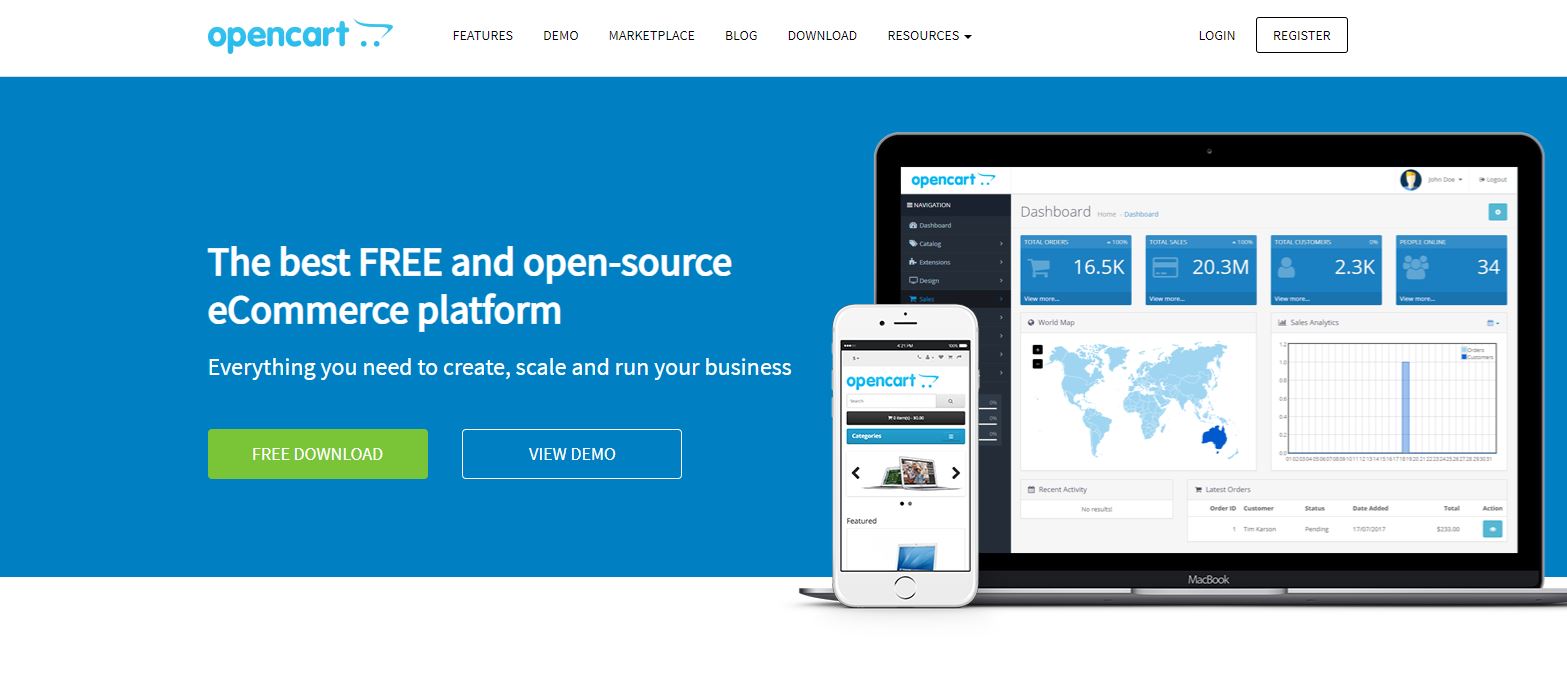 Another popular open-source omnichannel eCommerce platform among entrepreneurs and online businesses is OpenCart. It's a full-featured omnichannel eCommerce platform. It is designed to let you easily construct an online store.
With the help of this platform, you can handle merchandise, connect a shopping cart, and send invoices. In a nutshell, it includes all of the typical features and functions that eCommerce shops require.
It is a free, open-source solution perfect for beginners. You can customize the platform to meet your and your business's needs. You'll also get lifetime support and software updates.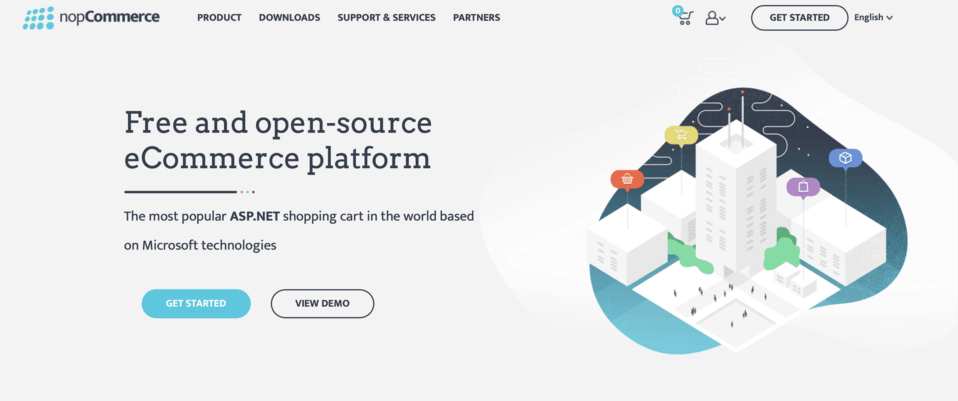 nopCommerce is an extensible omnichannel eCommerce platform. It provides a seamless customer experience by supporting and interconnecting integrations with any online and offline channels in one admin panel.
By adding POS, ERP, CRM, WMS, and PIM systems (such as SAP, Microsoft Dynamics, Sage, Infor, and many others) to nopCommerce, merchants can automate all the repetitive tasks, like price management, synchronization with the warehouse, new product upload, etc. It allows you to only display the most recent details on costs and product availability in nearby showrooms or your warehouses.
Customer service will be able to start resolving a client's issue right away and your loyalty program will function the same for offline and online sales. It is possible with nopCommerce since client data from various sales channels is synchronized into a single database.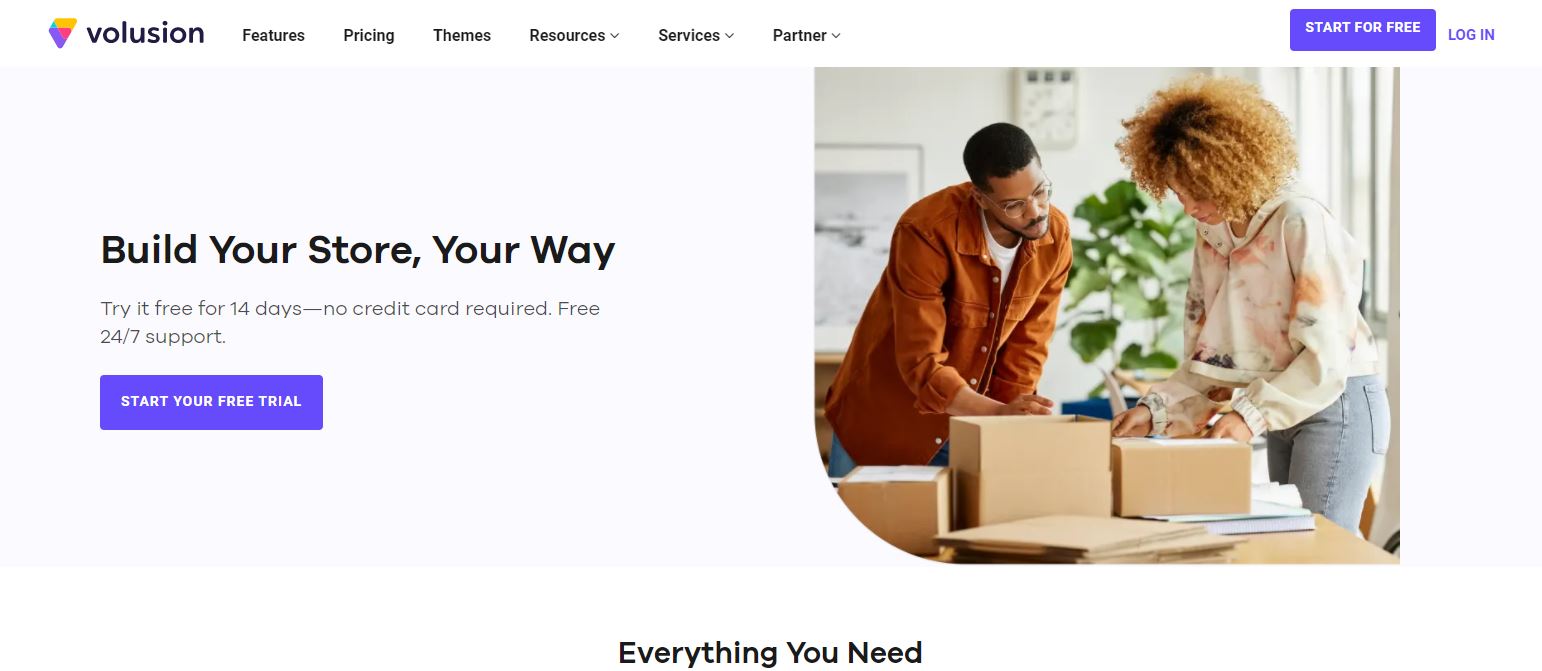 The Volusion omnichannel eCommerce platform has a large number of relevant themes you can use. Many of them are well-designed and free to install. There are in-store options in addition to shipping options such as fixed postage, free and stacked shipments, in-store selection, and so on. It includes a variety of connections and applications that can help you optimize your eCommerce.
Volusion is designed to assist you in expanding the functionality of your online business to make more sales. The great thing about this platform is that it supports numerous sales channels. You may sell your products or services on Amazon, Facebook, eBay, and other platforms.
Squarespace provides businesses with omnichannel eCommerce solutions at a lower cost. This omnichannel eCommerce platform is suitable for a variety of online stores due to its simplicity and minimalism.
It's a customer relationship management system that everyone can easily manage. It's jam-packed with features, widgets, and integrations that can help you quickly grow your business. Platforms like Twitter, Instagram, Facebook, and others are simple to incorporate with Squarespace.
There is the ability to send shipment notifications and return processing immediately from the dashboard. Squarespace also provides built-in SEO and marketing tools which are great features to have. They can help you attract more customers to your online store and, with that, make more sales.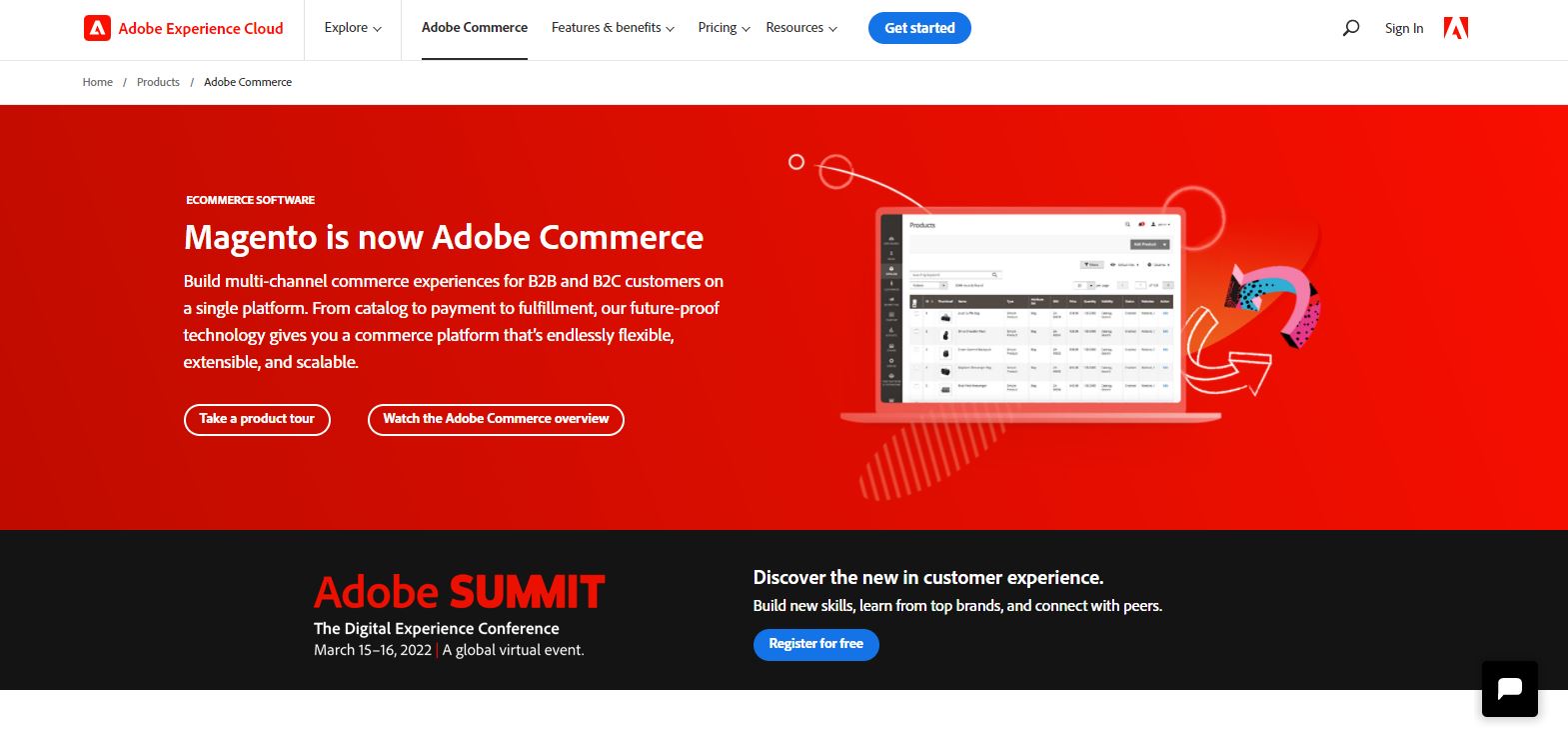 Magento is an eCommerce platform that works across several channels. It is currently one of the most widely used eCommerce platforms worldwide.
Magento outperforms other ready-made options in several areas. One of the reasons for its popularity is the fact that it is free. The tool is a comprehensive and difficult-to-understand technology that successfully helps you run an online store.
Magento features are ensured to perform properly by a big community of developers that worked on developing them. You don't have to be concerned about security when utilizing this eCommerce platform. All you have to do now is administer the store with products and critical data once you've installed and run the CMS.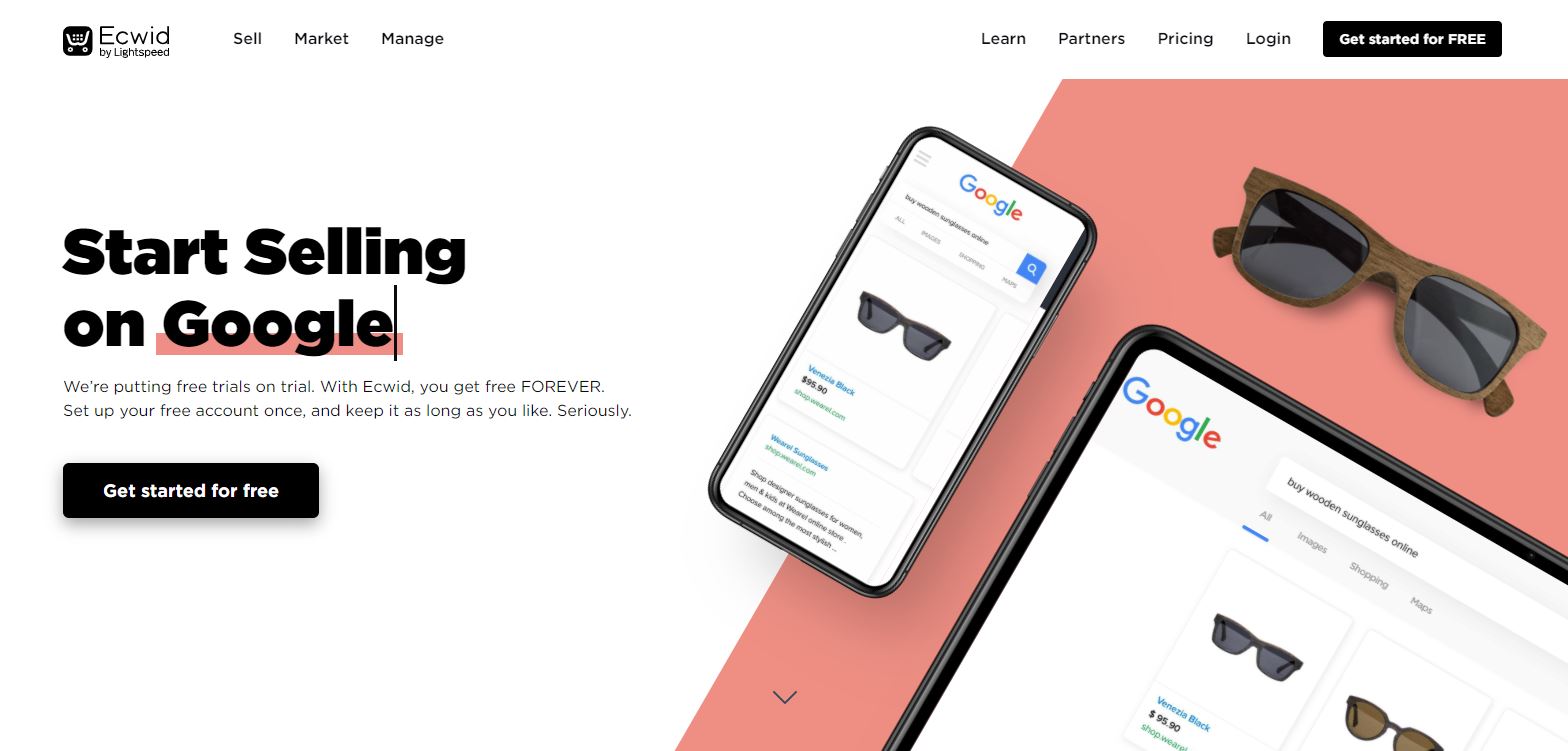 Ecwid is an eCommerce plugin for WordPress that transforms any website into a fully functional online store. Ecwid allows you to sell any type of item. You can simply categorize it in whatever way works best for your business.
The plugin has a variety of distribution options. It also connects with some cutting-edge shipping solutions. You can connect it with ShipStation, Shipping Easy, and Ordoro. It will help you to print labels rapidly, which is very useful when shipping in bulk. It has all of the eCommerce platform's sales features you will need.
Ecwid comes with a basic store setting which is great for beginners. There is support for Facebook Shop and numerous websites. It also offers integrations for order management, multi-channel sales, and delivery.
Conclusion
If you've been thinking about starting an online business, it is the right time to start your eCommerce store. With the help of these omnichannel eCommerce platforms, you can do it without too much trouble.
All of these omnichannel eCommerce platforms are easy to install and manage. Be sure to check each of the features they provide to find the one that works the best for your business.