MilesWeb Review: Is Their Managed VPS Hosting Worth Buying?
One of the prominent web hosting services providers, MilesWeb is known for delivering quality web hosting services to over 39,000+ clients worldwide. They offer a wide range of web hosting services like shared hosting, VPS, reseller hosting, cloud hosting, and dedicated hosting.
Among these, VPS hosting is the best option to host high-traffic websites and applications. Also, managed VPS hosting is a hosting service that lets you focus on your business rather than worrying about server maintenance tasks.
MilesWeb offers the best fully managed VPS hosting service at affordable prices. With their 99.99% uptime commitment and top-notch features, they have become customers' favorite. Besides, they provide you with plans for managed and unmanaged VPS hosting.
In this article, let us briefly look at the Managed VPS hosting plans by MilesWeb. It will definitely help you make a well-informed decision if their managed VPS hosting services are worth buying or not?
A Brief About MilesWeb's Managed VPS Hosting
As mentioned earlier, MilesWeb offers the best managed VPS hosting service. With managed VPS hosting, they take care of all the server management tasks, security updates, server monitoring, and more. You get the best customer support from their team of experts 24×7.
Speaking about their plans, they are specifically designed to meet the growing demands of your website. It's an ideal option for those looking to host websites or applications on a highly secure and resilient infrastructure.
The best web hosting companies like MilesWeb provide optimal Managed VPS servers for enhanced performance, control and security. All of their servers are KVM (Kernel-based Virtual Machine).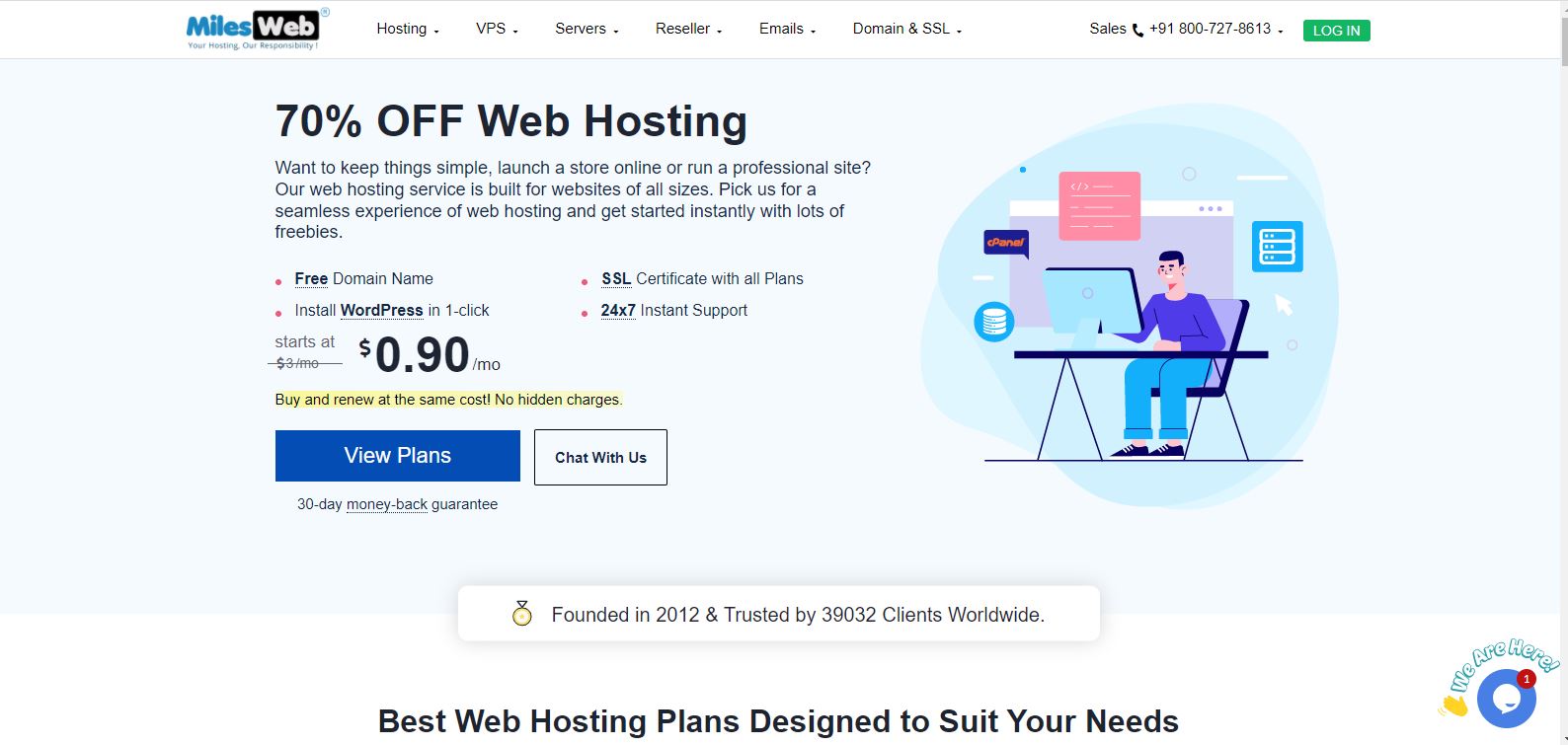 Here are a few pros of MilesWeb's VPS hosting:
Super-fast SSD drives for storage
Full SSH Root Access
Guaranteed server resources
Affordable Pricing
All-time support 24×7 and 365 days.
Instant provisioning of servers.
Salient Features That Make MilesWeb's Managed VPS Hosting Worth Buying
1. Top-Notch Security
Security breaches are the common issue that most users face. To keep sensitive information safe from threats and breaches, all VPS servers come up with SSL encryption.
Thereby, there is no risk of VPS servers getting exposed to cyber-attacks or hacking. The website is safe. Also, its SEO rankings are improved.
2. Guaranteed Resources
MilesWeb offers you guaranteed server resources for websites or applications. This results in lower latency and top-notch performance for your websites.
All the assigned resources can be utilized for hosting a mission-critical website or app. With this, there is zero fluctuation in available resources, giving users a smoothing browsing experience to visitors.
3. Managed Support 24×7
All Managed VPS servers from MilesWeb come up with support 24×7. Thus, users do not have to worry about the latest software updates and server maintenance.
MilesWeb gives users 24×7 technical assistance via chat or email. They will take care of all prerequisite server maintenance to make the hosting journey smooth and hassle-free.
4. Higher Performance
Yes, with MilesWeb managed Linux VPS servers, you get a guaranteed uptime of 99.99%. Tier 3 and Tier 4 data centers make this uptime percentage possible.
All of their data centers are configured with advanced hardware and software applications. Thereby, these resources ensure the maximum availability of applications for a smooth browsing experience.
Although users will get services at a low cost, there will be no compromise on quality standards from MilesWeb's end.
5. SSD Storage Drives
With our virtual server hosting, you may host websites on servers that have SSD disks built in. To offer the finest VPS hosting speed, we deploy SSD technology on all of our servers.
Built for speed, our SSD servers act as a reliable platform for your websites/apps. They are perfect for handling heavy web applications or high-functioning websites.
How is MilesWeb Different from Other Competitors?
Compared to other competitors of MilesWeb, there are certain features of Managed Linux VPS servers that make them stand out in the crowd.
The features include:
They support different operating systems like CentOS, Debian, Ubuntu, and Fedora.
Affordable managed Linux VPS web hosting plans. Depending on hosting requirements, these plans range from Rs 630 per month to Rs 32, 640 per month.
They offer SSL encryption for free.
Free Website Migration.
Intel Xeon processors are incorporated on their VPS servers.
User Reviews
Here, you can check their positive feedback from customers on popular review websites: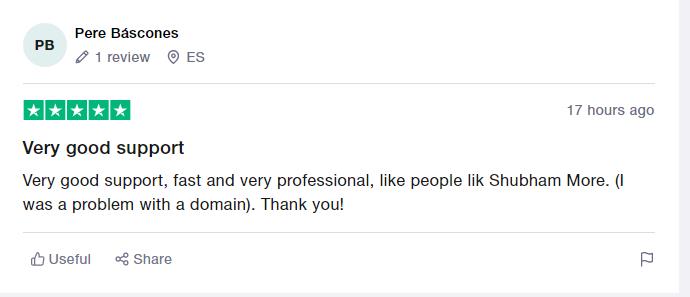 Should I go With Managed VPS Hosting Services?
Managed VPS hosting is definitely an ideal choice for the following reasons:
When websites/applications load time is increased.
If you need a reliable and secured web hosting solution at a nominal price.
Traffic on the website has increased.
To know more about their Managed Linux VPS plans, visit MilesWeb's official website and choose your relevant plans. All of their managed Linux VPS hosting plans come at a discount of 25%.
And if you are unable to choose the right plan for yourself, their helpdesk team is always available to acknowledge and address your queries with 24*7 customer support.