5 Best Translation Plugins for WordPress You Can Get for Free: Reach Target Audience With Multilingual Website
The purpose of a website is to reach out to a target audience. You'll need a multilingual website if you want to reach out to people who speak different languages.
Your target audience isn't strictly English speaking, and even if they are, they still might prefer to read technical text with a lot of jargon in their native language.
WordPress translation plugins can help you in this intention to reach as many people as possible by creating a multilingual site. And while translations can be quite expensive, there are also free options out there, which are the ones we'll be talking about today. Most of them do have far more advanced premium versions, but the free is more than enough to start with.
But before you do end up using one of these, it's important to note that these plugins aren't perfect and are subject to error. In addition, they may operate differently, and not every plugin is a good match for every site.
So before you decide on one plugin, it's important to ask a few questions:
Can you get other language packs?
Does it work in tandem with Google Translate or on its own?
Is there a choice between manual and automatic translation?
Is the plugin SEO-friendly?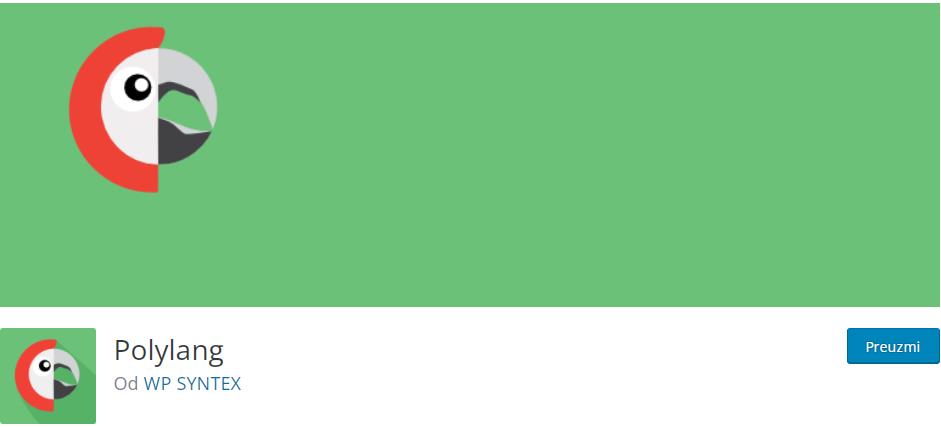 Polylang is a popular WordPress Translation plugin for web developers that want to have that much appreciated multilingual site. You can define a language by directory, domain, or subdomain in Polylang.
Your language options are limitless, as the name implies, and packs are downloaded and updated automatically. Polygang also provides multilingual SEO with Yoast and All in One and HTML tags and open graph tags.
But it is worth mentioning that the free version of this WP plugin doesn't offer any support aside from the documentation.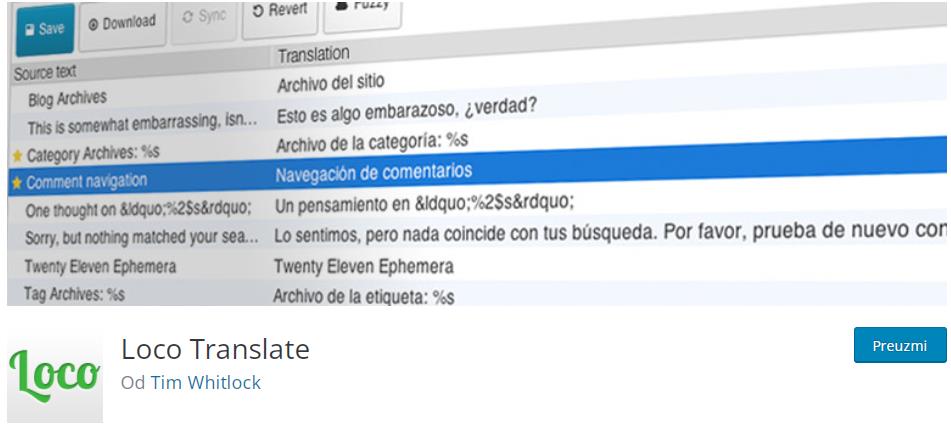 Loco Translate is probably the most popular free translation plugin out there. It now has over 900,000 active installations. However, it is worth noting that it requires WordPress 4.1 or above to function. To use Loco Translate on your WordPress site, you'll also need PHP 5.2.4 or above.
It has some standout features like the ability to extract strings from the source code, native MO file compilates, and save custom translations using a protected language directory.
With Loco Translate, you can also create and update language files directly from your theme or plugin and use keyboard shortcuts to make the process faster.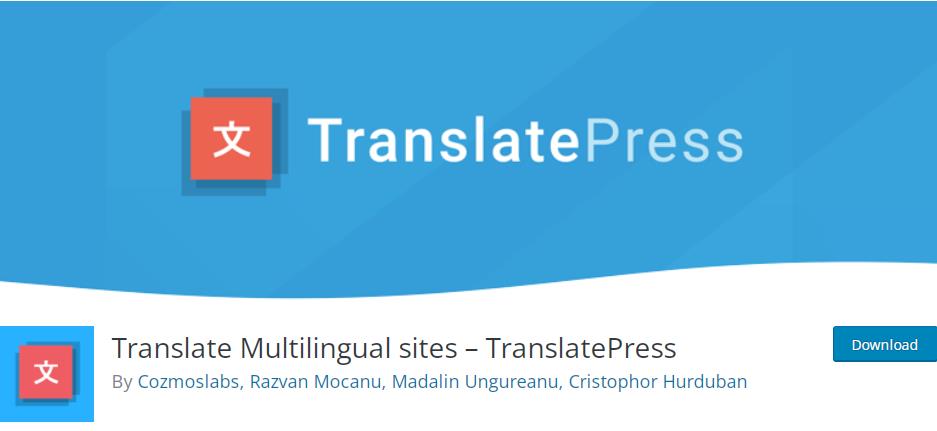 TranslatePress is a simple translation plugin that allows you to translate all of your website's content from the front end. In a nutshell, you explore the site and translate each piece of material in real-time with only a few clicks.
Any strings on a page can be translated, including output from shortcodes or page builders, using the translation interface (which looks similar to the WordPress Customizer). It's also great that it works with WooCommerce right out of the box.
TranslatePress is self-hosted and licensed under the GNU General Public License. This means you'll have perpetual ownership of your translated material, and it will be hosted on your own servers.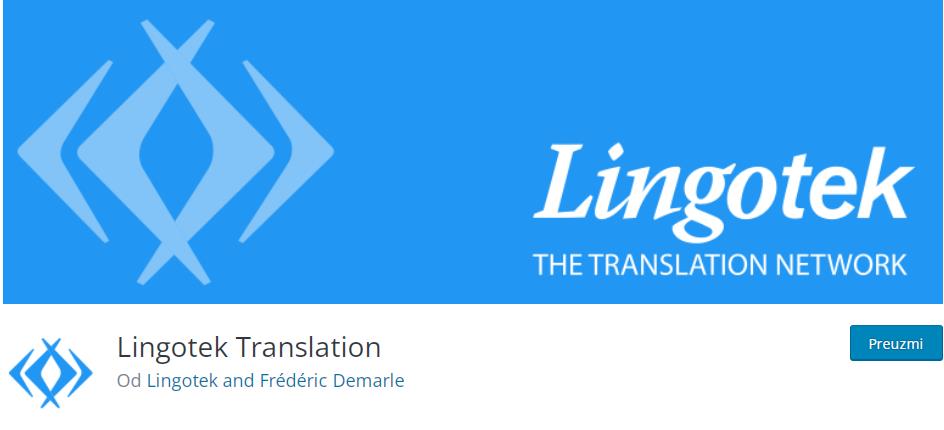 Lingotek Translation is a free, simple-to-use plugin that operates directly from your WordPress dashboard. The plugin not only provides automated translation but can also connect you with translators in their community who are available for hire. This is a great feature if you're looking to get your website professionally translated.
The plugin also features an automatic file transfer and a method that allows you to check the development of your site's translation in real-time to make working with a translator easier. Overall, this plugin has a few extras that are typically not so common in free plugins – a great plus.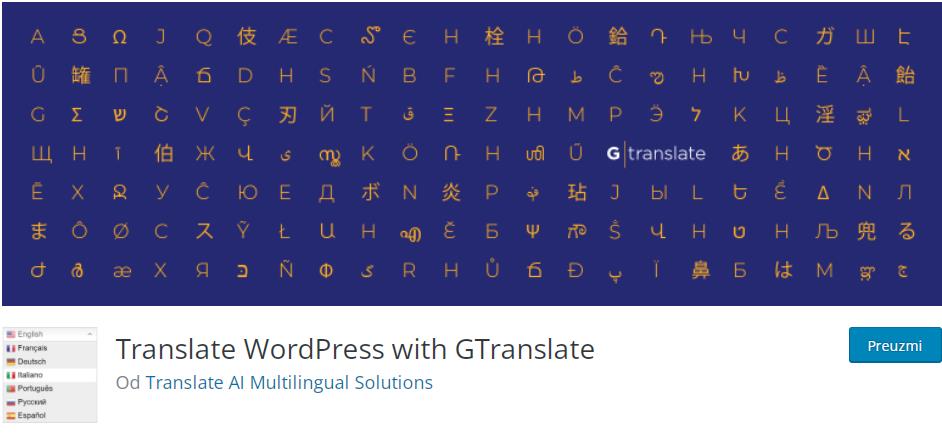 Gtranslate is well-known as a high-end translation service. It now has over 100,000 active installs and is probably one of the most well-loved translations plugins you can find. They also have a free plugin that anyone can download directly from the WordPress plugin directory.
The plugin uses Google Translate automatic translation and works in around 103 languages – a staggering number for a free plugin. It also hides the Google Translate top frame after the translation has been completed and even has integration with Google Analytics.
Using Gtranslate, you can translate anything from posts and pages all the way to categories, tags, menus, and themes. In addition to all of this, it also supports the right to left languages.
Final Thoughts
Reaching as wide an audience as you can is vital for commercial success. To do that, you'll most likely have to translate the website. And the easiest way is by using a translation plugin.
Sure, some of the free ones aren't as good as a professional translator, but they get the job done.