How to Add Guest Author to Your Site Using Simple Author Box Pro Plugin
Importance of Adding Author Box
There are a lot of websites that have more than just one author. To showcase those authors, they add an author box at the end of the post. Author boxes are incredible for connecting with your readers and offering a sense of trust to them. They will want to know more about who is behind the article they just read.
If they are interested enough, they can find the author on different social media or see more of their articles. Every website needs a section where authors' information, social media links, and website is displayed. It will make your website look much more professional.
How to Add Author Box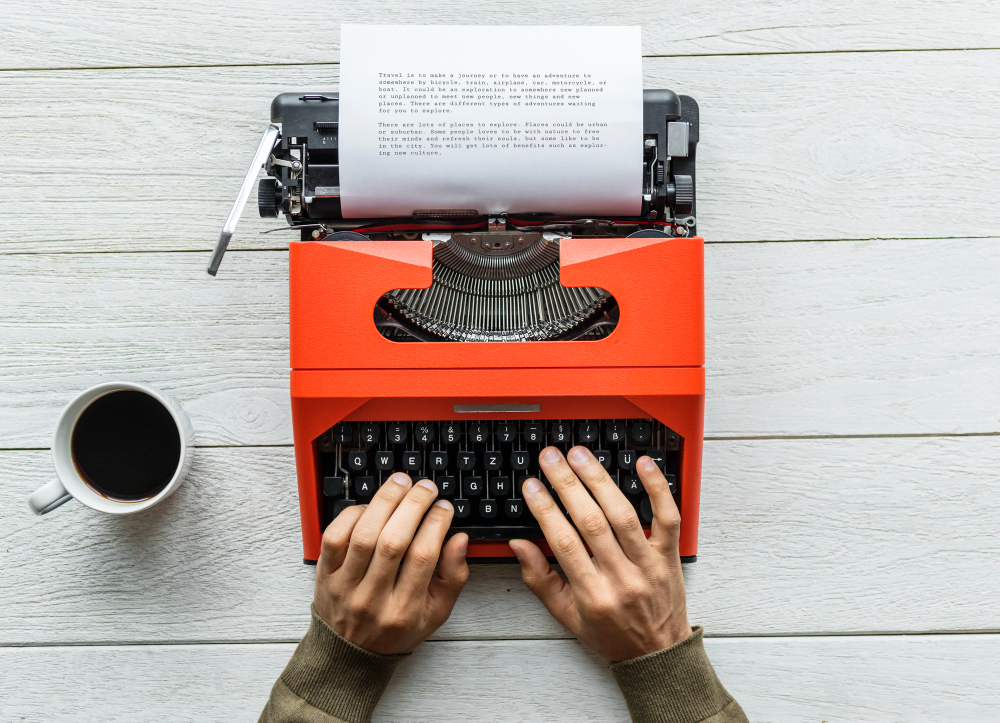 It is most likely that sooner or later, you will have other authors writing posts for your website. Giving them access to your website and making a new user account is not a great idea. There is a lot better way to provide your guest authors credit for their work. There are a lot of different plugins available that can help you add an author box to your website. The best one out of them is a Simple Author Box Pro. It is a plugin that will make adding an author box a simple task.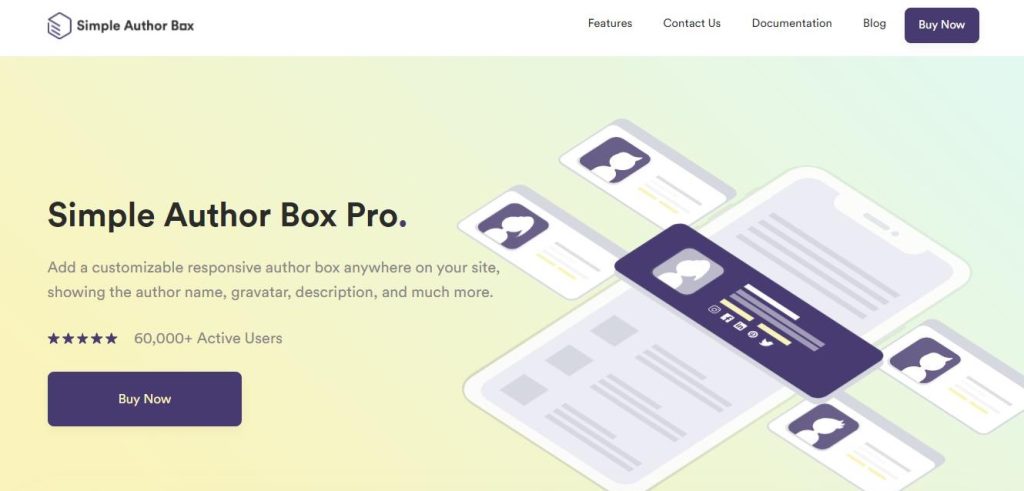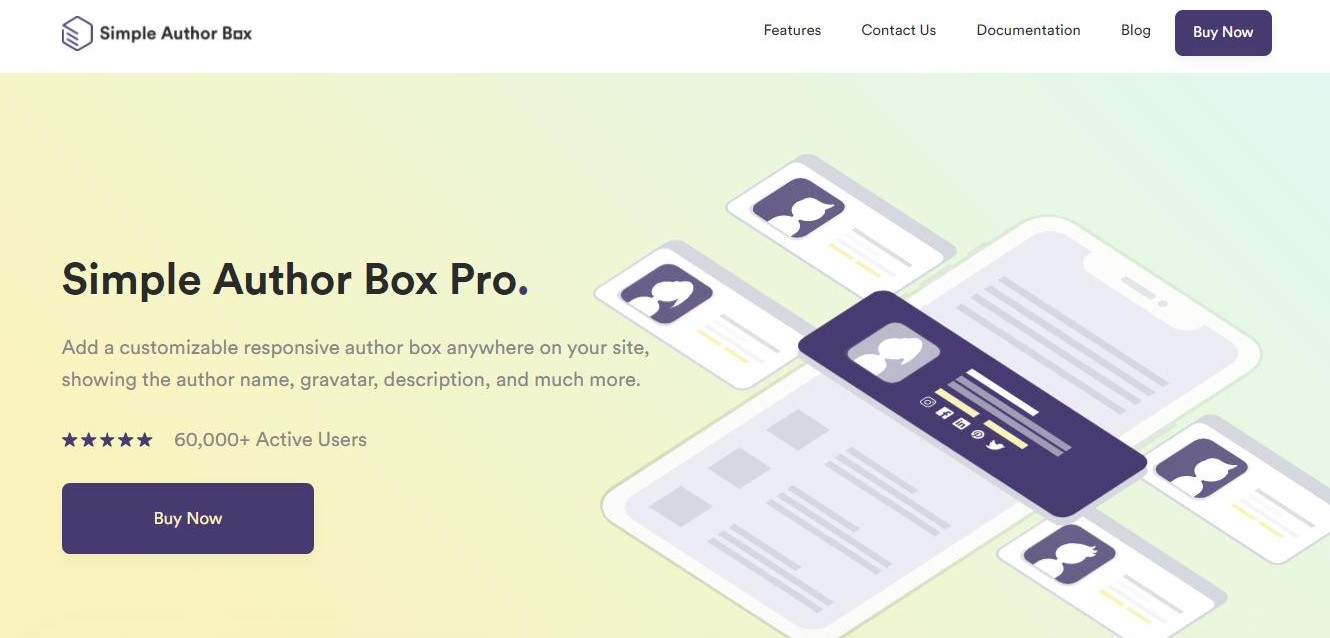 1. Installation
To add your author box to your WordPress website, you need to head over to your website's dashboard. Go into Plugins and add a new one. You will find this plugin if you search for Simple Author Box. Install it and activate it so you can start designing the author box.
2. Usage
When you click on this plugin, it will lead you to the dashboard. Because of the clear and easy-to-use dashboard, you will not be overwhelmed. This plugin doesn't require you to know any coding. There you will see the idea of what you can do in your author bio. That is an example you can always refer to while you are making your author box.
3. Features
Simple Author Box provides a lot of features that can help you customize the author box itself. The first thing you can do is upload an image, write a short biography, and set up a few social media icons. To do all of that, you need to click on Edit Author Profile. It will allow you to enable or disable the visual editor, keyboard shortcuts, and syntax highlighting.
There are different admin color schemes you can choose from. You can opt-in for the Default one or choose Light, Blue, Coffee, Ectoplasm, Midnight, Ocean, or Sunrise. When you scroll down, you will see boxes where you can add your guest author's First Name, Last Name, and Nickname. It allows you to set and eventually change all of their contact information and social media links. You can choose if you want their name or nickname to be displayed publicly. Under Biographical Info, you can add the bio of your guest author.
After you update the profile, you will be able to see the author box on your WordPress website. Simple Author Box enables you to modify how the author box on your site looks. Go back to the dashboard and scroll down. You will be able to see that you can change some settings for your author bio.
You can manually insert the Simple Author Box. There are options to hide the author box if the author description is empty. Display the author's email address, open social networking icon links in a new tab, hide the social media icons on the author box, and hide the author box on archives. You can easily customize the appearance with this plugin. There are plenty of additional solutions available to you.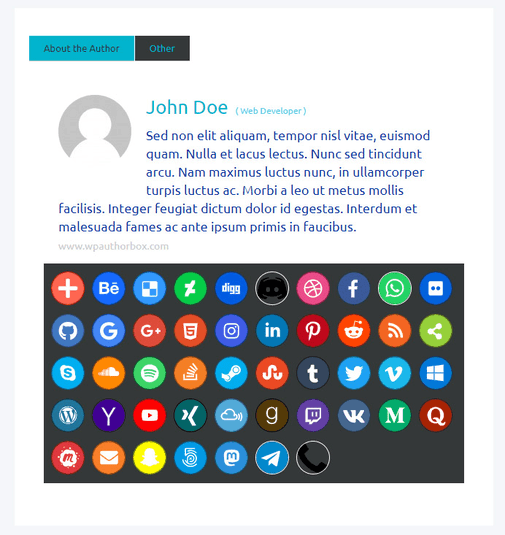 You can choose if you want to show the author's website or not. There is an option to change the color of the different aspects of the box and change the fonts to suit your overall WordPress website design more. Also, you can easily adjust the top margin of the author box, bottom margin, padding-top and bottom, border width, author avatar image style.
Conclusion
Overall, Simple Author Box Pro is an easy-to-use and effective plugin that will help you add your guest author box to your WordPress website. It is stylish and customizable.
There are a lot of benefits of having an author bio at the bottom of your posts. It is a great way to showcase an article author's social links, biography, and website. It is beneficial if you have a multi-author website.