Top 5 SaaS Solutions for Knowledge Management: Store, Share, and Manages All of the Information
With Knowledge Management software or KM, you will save and store your organization's knowledge and your employees in one place. Think of it as an easy-to-use database.
The best way to use KM is to make it available to all, meaning your company employees and members, business associates, and customers. These are the greatest SaaS knowledge management tools, and we'll show you how to use them.
Besides this, every company needs fast, secure, and fully dedicated hosting for its website. So before jumping into KM, we want to just mention WPMU DEV's all-in-one WordPress platform that includes everything you'll need to manage, update, optimize, secure, and host client sites – all under one roof. Get 20% off any of their plans here.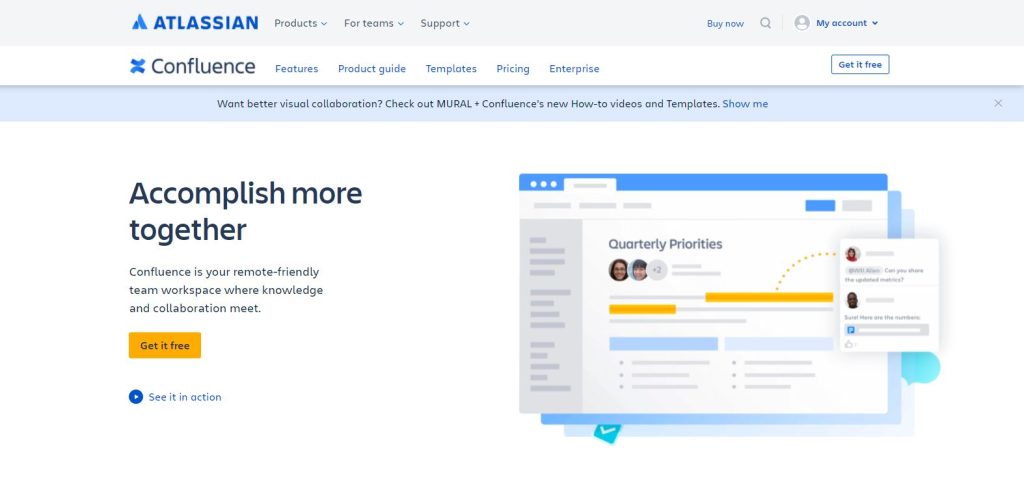 Confluence is a workspace for your team that is remote-friendly. It is a potent mix of knowledge and collaboration. You can gather knowledge from your team in one place, and it will allow everybody to find the answers quickly. Conversations will be turned into actions, so lasting knowledge will be built, and ideas will be saved. Everything, from planning documents to blogs, will be organized in one place.
That is a truly KM of open teamwork, meaning that regardless of position or level in the organization, every employee can provide, share the knowledge and receive feedback for its' engagement.
The tool is customizable with around 3.000+ Marketplace apps, and you can integrate your favorite tools within. Confluence Cloud is also accessible by iOS and Android apps.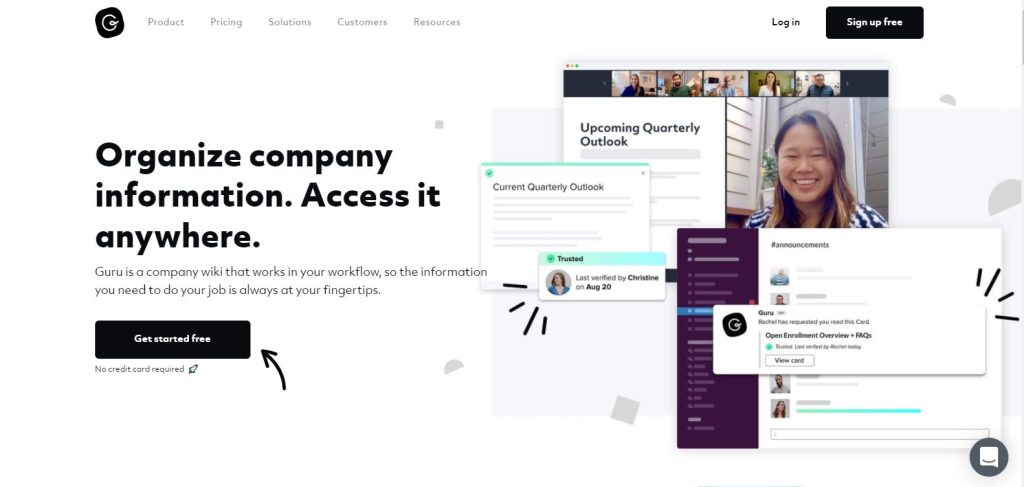 Guru is considered to be a wiki of your workplace. It has Verification Workflow and Browser Extensions, so your employees will always be able to aces important information to do their job successfully.
With Guru's Automate onboarding, new employees will have access to all company knowledge, and with this onboarding, your cost for administrative support will drop down. Knowledge Alerts have real-time releases and updates for your team so that information sharing will be fast, and you will know your team members have seen a notification.
The tool can integrate with software and tools you already use, and it will deliver information or answers when and where you need them. It has Slack and Microsoft Teams integrations, so teams across your company, working remotely or on-premises, will stay aligned and are on the same information level all the time.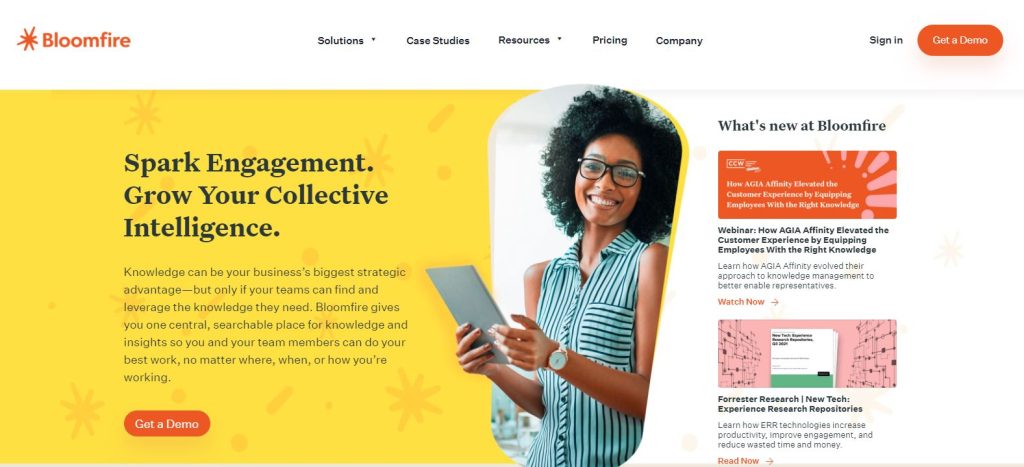 Bloomfire will empower team members of your organization to find, share and improve your knowledge management. With a decentralized workforce, your productivity will increase. By connecting everyone with the knowledge, they need you will make your entire organization more successful.
You can place customer insights at the center of organization knowledge. Teams will be able to enter market researches into the core of business decisions making. With on-demand knowledge, customer Support of your organization will be able to provide excellent and fast support to your customers from any place where they are working from.
Bloomfire has an AI-powered search for finding the right and helpful information. Information can be shared by text, video, audio, or images. Your information is converted in any format needed, and you and your team will reach information easily and fast.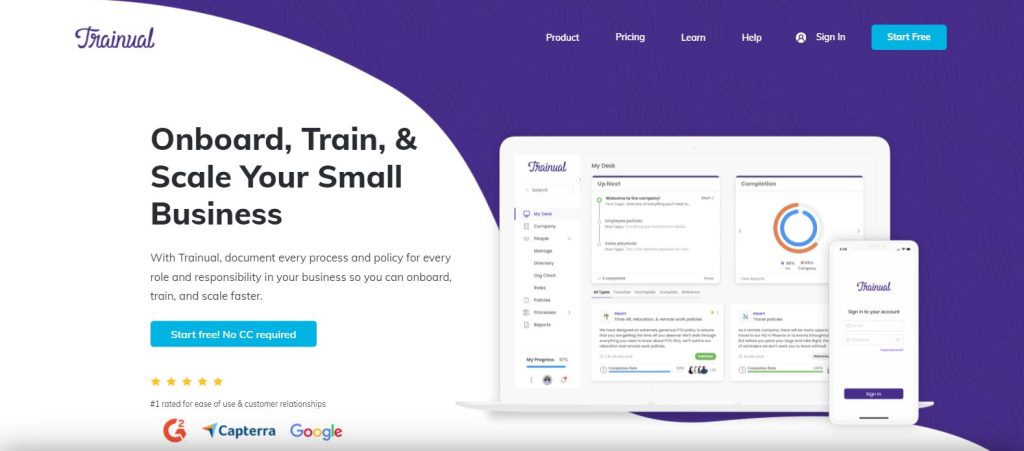 Trainual will empower you to document every process for every part and aspect of your organization so you'll be able to engage, train and extent faster. The tool has 150+ SOP and policy templates ready to use, so it will help you start it easily. Those templates are customizable, and you will create a streamlined structure suitable for your company efficiently.
By making your company knowledge directly accessible, immediately searchable, and traceable for your entire team, you will improve their work. Using Trainual's iOS and Android app, Chrome extension, and web platform will increase speed even more.
Document training with explanation "how-to" and this training will be useable for every role need. You can repeat it and scale it boundlessly. Create a quick test in Trainual to check if everybody knows how to do something after training. You can use videos, PDFs, and GIFs to make training more engaging with 700+ seamless integrations.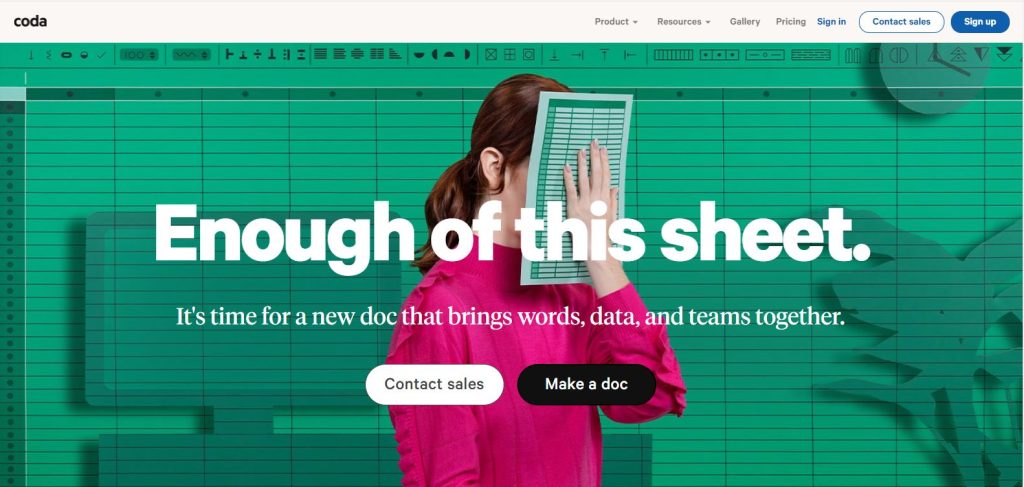 Coda is an all-in-one doc software that will collect all of your data into one flexible surface. It has customizable views so every team member, depending on their role, can use the same data in a way they prefer and feel comfortable with. The building block of Coda has tables and buttons, so your document will, with these time-saving templates, expand, respecting the real needs of your team.
Coda has Packs, its' own version of integrations, so your team can connect doc to the apps they already use, and you can insert live data in or launch updates automatically. You can start using Coda with one of the templates it offers in its Gallery for the fastest starting result.
Conclusion
It doesn't matter if your company, business, or store are small ones. Knowledge management is important to all teams of all sizes for the successful completion and management of projects.
You can begin as a small company but will succeed and grow, so start using KM power to store all your knowledge from the roots of your existence in the business world. You never know when something may be helpful again.