How is eCommerce Changing The Way of Doing Business [From Begining eCommerce to Changing the Business]
Online purchasing and selling of goods and services are known as electronic commerce or eCommerce. eCommerce may take many different forms, including placing an order for items, paying for a service, subscribing to an information source, or even setting up an automated bill-paying system online.
Most of us find it difficult to envision modern living without eCommerce. It would be not only a hassle but also a lot more complicated. Of course, one of the earliest eCommerce websites was developed by retail behemoth Amazon in the early 1990s, and that is where eCommerce as we know it today truly began.
Numerous businesses have now taken the lead, and eCommerce is ruling the business landscape. But in order to understand how eCommerce changed Business as a whole, we must first know how and why it developed.
How Did eCommerce Become a Thing?
By fusing the telephone and television lines, English inventor Michael Aldrich pioneered and debuted what would ultimately be known as eCommerce in 1979. According to legend, Aldrich had the notion while complaining to his wife about the hassle of making frequent excursions to the market. What if you could just order what you needed through the TV?
Wouldn't that be so much simpler? Soon after, he created a method for television advertisements of products and services that allowed viewers to place orders by calling a call center. eCommerce was created by Aldrich, who termed his concept "teleshopping." But this is not the c-commerce store we know today. Regardless, teleshopping opened the doorway for the eventual evolution of online retail.
Boston Computer Exchange debuted in 1982 and was, by all accounts, the first eCommerce business. It was a place, aka a sort of a proto e-Commerce store, for those who wished to buy or sell used computers. But this was during the time of the PC's infancy, so there's no surprise as to its inevitable failure.
Another, more well-known type of store appeared with the introduction of the Internet. Book Stacks Unlimited was an online bookshop that launched in 1992, two complete years before Amazon, a firm that would go on to swiftly become synonymous with the phrase. Eventually, Barnes & Noble bought Book Stacks Unlimited. But it was indeed Amazon that launched e-Commerce into its current high.
How Popular is eCommerce?
E-Commerce businesses first started cropping up in higher numbers around the early oughts. The number of e-commerce businesses expanded by 79% in the first half of 2007, and their revenue increased by 61%. In the US, there were 7,000 e-commerce businesses by 2011. As a result, the market's overall worth reached $22.5 billion in 2011.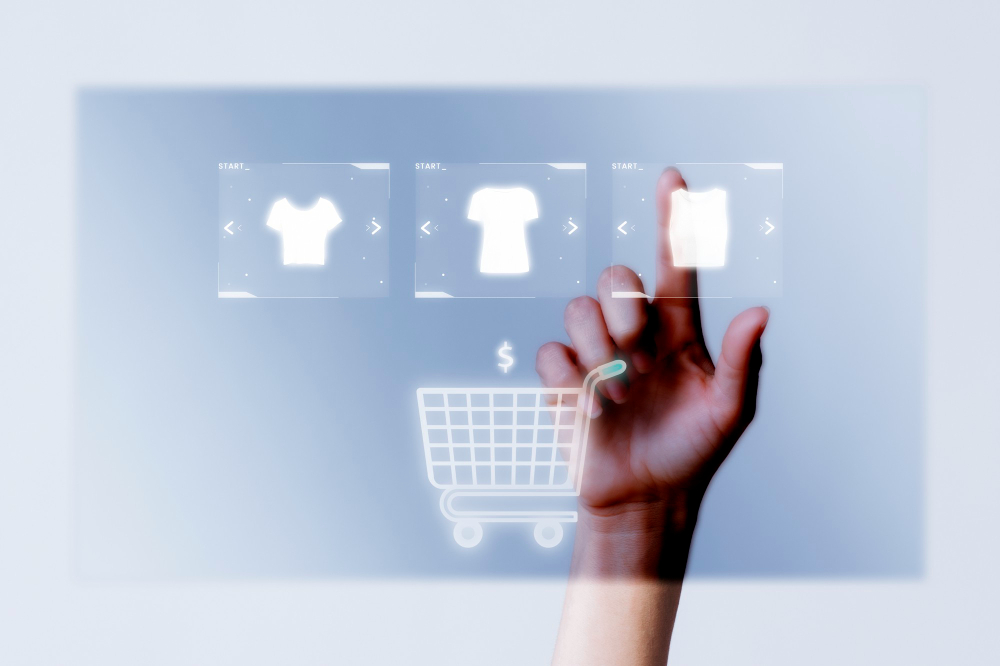 With about five billion people using the Internet worldwide, internet usage is at an all-time high. As a result, more and more individuals are making transactions online. The global value of e-retail sales topped 5.2 trillion dollars in 2021, and the number is only expected to rise in the years that follow.
How Has eCommerce Changed Business?
B2B Communication
The emergence of electronic commerce has significantly altered how businesses interact. The days of drawn-out phone calls that lasted for weeks or even months are long gone. Today, managers may negotiate quickly and effectively using social media, email, and instant messaging. This change has significantly impacted the productivity and efficiency of businesses.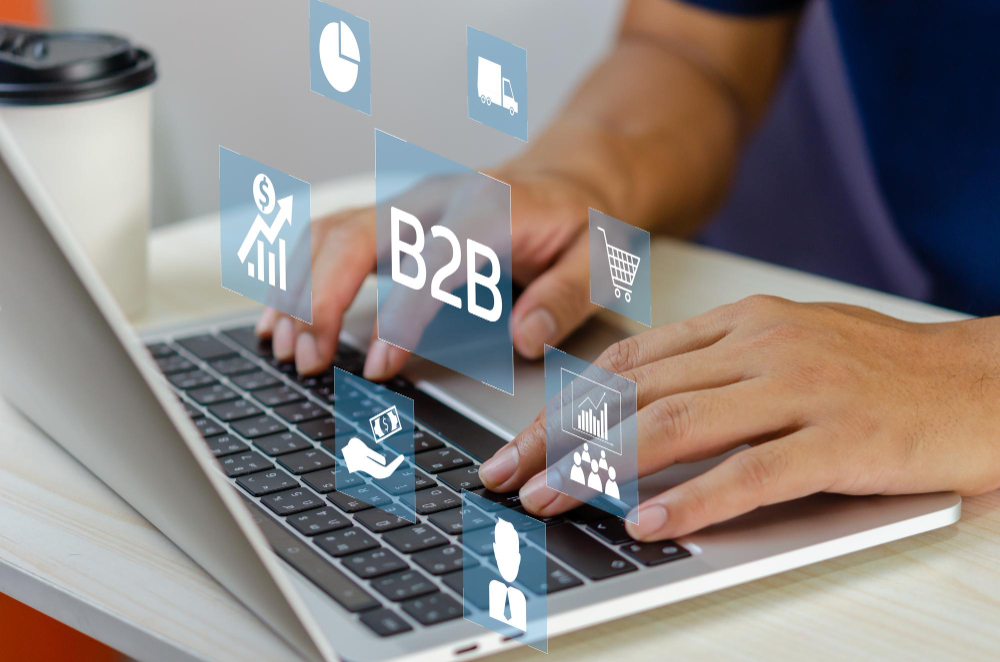 The way companies interact with one another has been transformed by e-commerce. Previously, businesses sent bulk emails to their clients with information about new products, sales updates, and other crucial updates. Companies can now update their clients on pertinent information via email, social media, and even automated phone systems. Businesses benefit from the time and money savings as well as the opportunity to interact more personally with their clients.
More Choices = More Competition
We, consumers, gain from the market's abundance of options even as the digital disruption continues to upend shops that find it difficult to compete in the rapidly evolving e-commerce environment. But is there a surplus of options?
Although most people would probably agree that there is never too much choice, because of time restraints and hectic schedules, searching the Internet for the best offers may occasionally be tiresome. A reliable neighborhood store might be useful in this situation. Could you imagine having to order everything online without having a place to go for the necessities? Although on a reduced scale, the traditional retail store will continue to be important even as e-commerce expands in the future.
However, what is becoming ever more important is marketing. Even horrible products can sell with a great marketing campaign, or perhaps one that is celebrity endorsed.
It is estimated that an average company will spend at least double its product creation budget on the launch marketing campaign alone. This was wholly unnecessary prior to the advent of online shopping as the options were less abundant and the competition not nearly as stiff.
New Payment Gateways and Increased Security
Cash is required to pay for products and services. But as eCommerce grew in popularity, cashless transitions became more and more popular. Using credit cards and online wallets, anyone may make purchases online. The new company model features consolidated bank information for simple money transfers.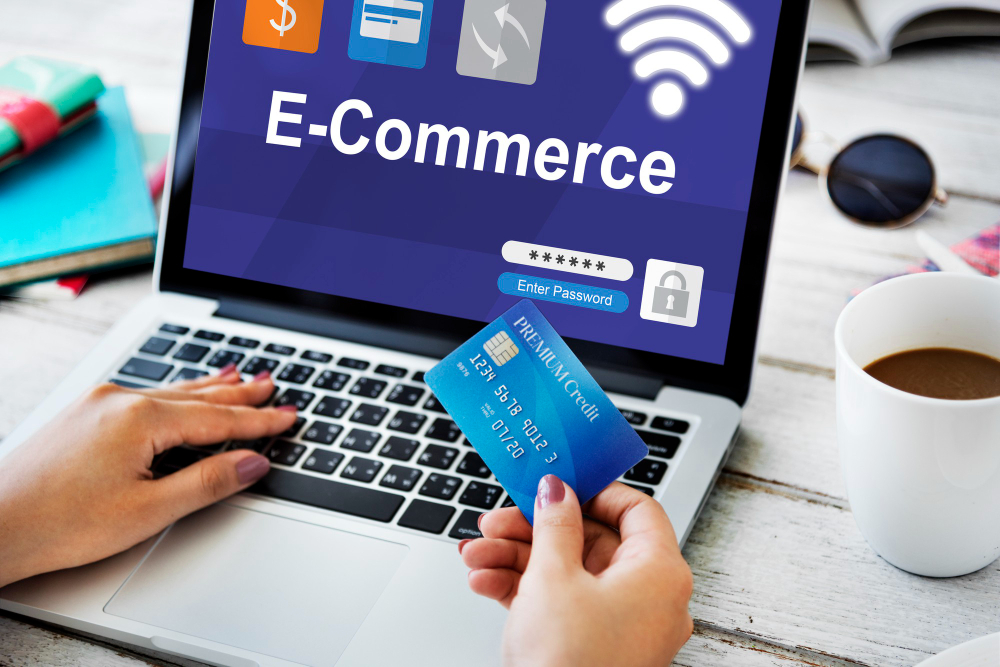 Nowadays, many prefer using bitcoin and virtual wallets to keep their money and make purchases. Those of us who grew up in the naughts or even a bit later probably still remember our parent's skepticism about giving out our credit card information to a random site on the Internet. And since the early days of internet shopping truly weren't the safest, something had to be done about it. This ushered in a new era of internet security, complete with SSL certificates, encryption protocols, and various commercial malware and hack protection software.
The Riches Lie in the Niches
Launching an internet business without making a large financial investment became possible due to the rise of eCommerce. For instance, a domain name costs $10 per year, substantially less than the yearly rent for a storefront in a desirable area.
Additionally, it is easier to reach potential clients. Before the advent of the Internet, a company's customer base would mostly depend on its geographical location. The company's products or services would need to be in demand in the region and suitable for clients to access readily. More and more specialized businesses are thriving due to this development.
For instance, a person attempting to create a vegan bakery could have previously encountered difficulties in a location with a tiny vegan community. But regardless of their geographical location, the same businessperson may now offer their eager consumers vegan items online.
Final Thoughts
In today's world, making purchases is a regular part of daily life. In the present market, consumers are not just on the lookout for the greatest discounts; availability and delivery costs are also crucial considerations as we move towards an "I want it, and I want it now" era.
Another factor that influences online purchasing is social media. Shopping patterns are being propelled in a new direction because of the power and reach of targeted advertisements on websites like Facebook and Instagram.
These enormous platforms are crucial conversion tools for merchants, and as time goes on, the medium will continue to play a major role in the development of eCommerce, as well as eCommerce itself in the future development of business models.