A logo can be an image, shape, text, or combination of two elements representing a business's name and purpose. If you are in the business industry, you know how important it is to have a logo. The logo is how others remember your business; if you don't have a good logo, you are doomed. In this article, we're going to go through the 5 best free online logo maker and download tools.
Free Online Logo Maker and Download Tools

1. Canva
Canva is known to be an amazing tool when it comes to making presentations but it offers a logo maker as well. A free logo maker! If you want to create a logo in Canva, all you have to do is open Canva, search for "Logo", find the perfect template in a sea of thousands that Canva offers, and work on your logo design. Your logo layout can be related to your business because there truly is everything for everyone. When it comes to the design, make sure the colors, fonts, and shapes are how you want them to be and there you have it! After you are happy with the design, download it and feel free to use it.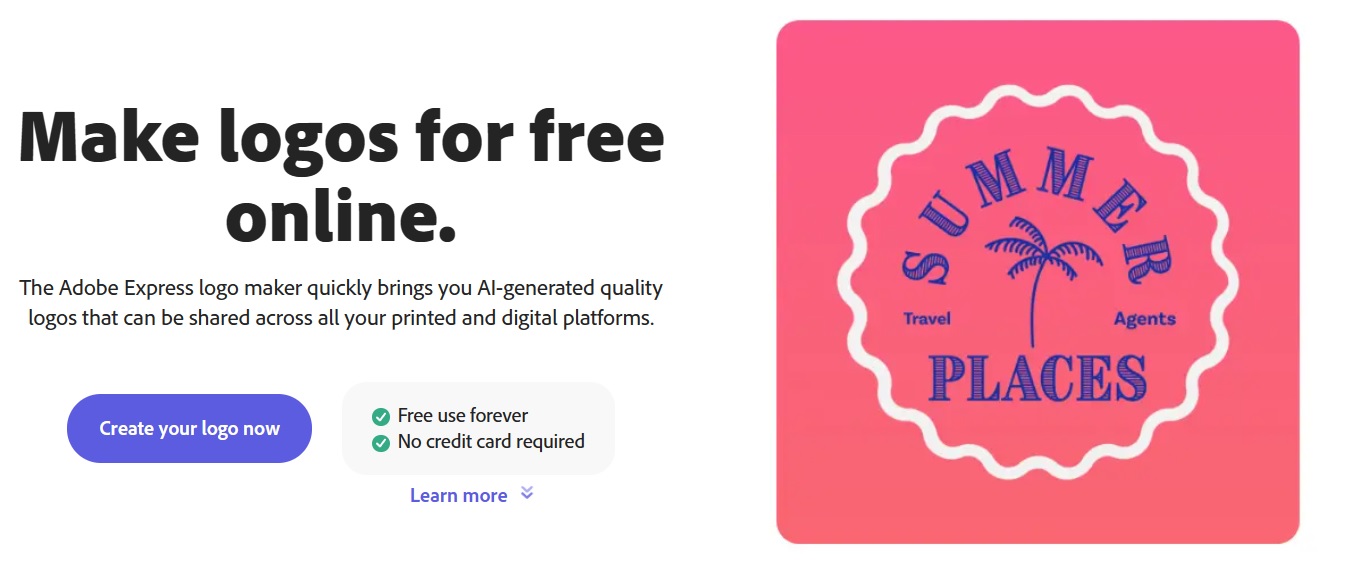 2. Adobe Express
Another great free option is Adobe Express. It also offers multiple free templates to use especially if you can't think of anything yourself at that moment. These templates and images can help you get creative! You have an opportunity to create logos on both your mobile phone and the Web. The logos you create can be original and unique with the help of Adobe Express! The best part of it all is that it is completely free and will stay free.

3. BrandCrown
Moving on to BrandCrowd. When you open it, you can immediately see that you have many logos to choose from and that you can further customize them once you choose the one that suits your business the best. You can customize your image, text, and font and make sure your logo is interesting enough to draw attention. If you want one of the best free online logo maker and download tools, head to BrandCrown.

4. Hatchful
The fourth tool on our list is Hatchful. With this tool, you can make your logos look professionally done. There are, once again, many different templates to choose from and you don't need any design experience to make your logos stand out. You can further design your logos with images, shapes, or fonts and make them original and to your liking. There is nothing you can't do with Hatchful!

5. Artify
Artify will help you make your logos seem like art. Once you open it, you're met with thousands of different logo templates that you can scroll through until you find the one that's meeting your needs the best. After you find the one you like, all you have to do is open it in Editor. From there, you can edit it to your liking and make your logo recognizable to your business. Artify might be last on the list but it is not any less good than other free online logo maker and download tools mentioned.
To Sum Up:
This article has been a chance to talk about logos. We have mentioned the 5 best free online logo maker and download tools and you can choose any of them and start making your logos today. No matter which one you like the most, all of them offer amazing templates and editing to make your logos represent you and your business!