6 Must-have Social Media Marketing Tools: Publish Content on Social Networks Effortlessly
Having a social media presence is crucial for business success nowadays. Because several billions of people worldwide use social media platforms, it's also the easiest way to reach the largest number of customers – the marketing opportunities are obvious.
However, because there are numerous relevant platforms out there, it's hard to keep track of each one and allocate the time and focus they need to be effective. It's, therefore, prudent to get a tool that can act as a unifying dashboard of sorts, connecting all your social media channels and allowing you to manage them much more easily.
We've gone on a testing spree and are back to bringing the six best solutions on the market today.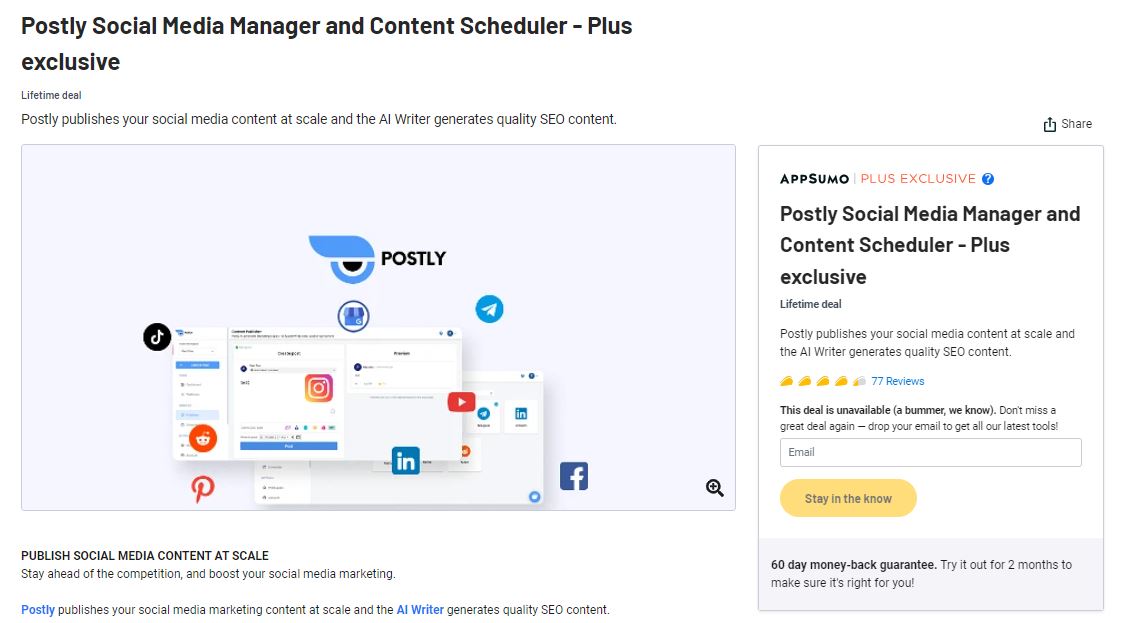 Postly looks to enhance your social media presence with two key features – the content planner and the AI Writer. The visual calendar that acts as the content planner/scheduler is probably the best way to publish anything anywhere.
Postly connects to all relevant and even some less relevant platforms (by far the largest selection of all the apps we've tested), and you can manage all your content from the same place. Essentially, you'll never have to publish anything directly from a platform ever again.
The AI Writer, on the other hand, is there to generate content. Covering multiple platforms at the same time might become taxing in terms of creating unique content, so why not let Postly generate content for you? The AI Writer isn't advanced enough to churn out 1000-word posts but is more than capable of handling product descriptions, social media captions, and ad ideas that are, for all intents and purposes, plug-and-play, meaning they can be published with minimal tinkering.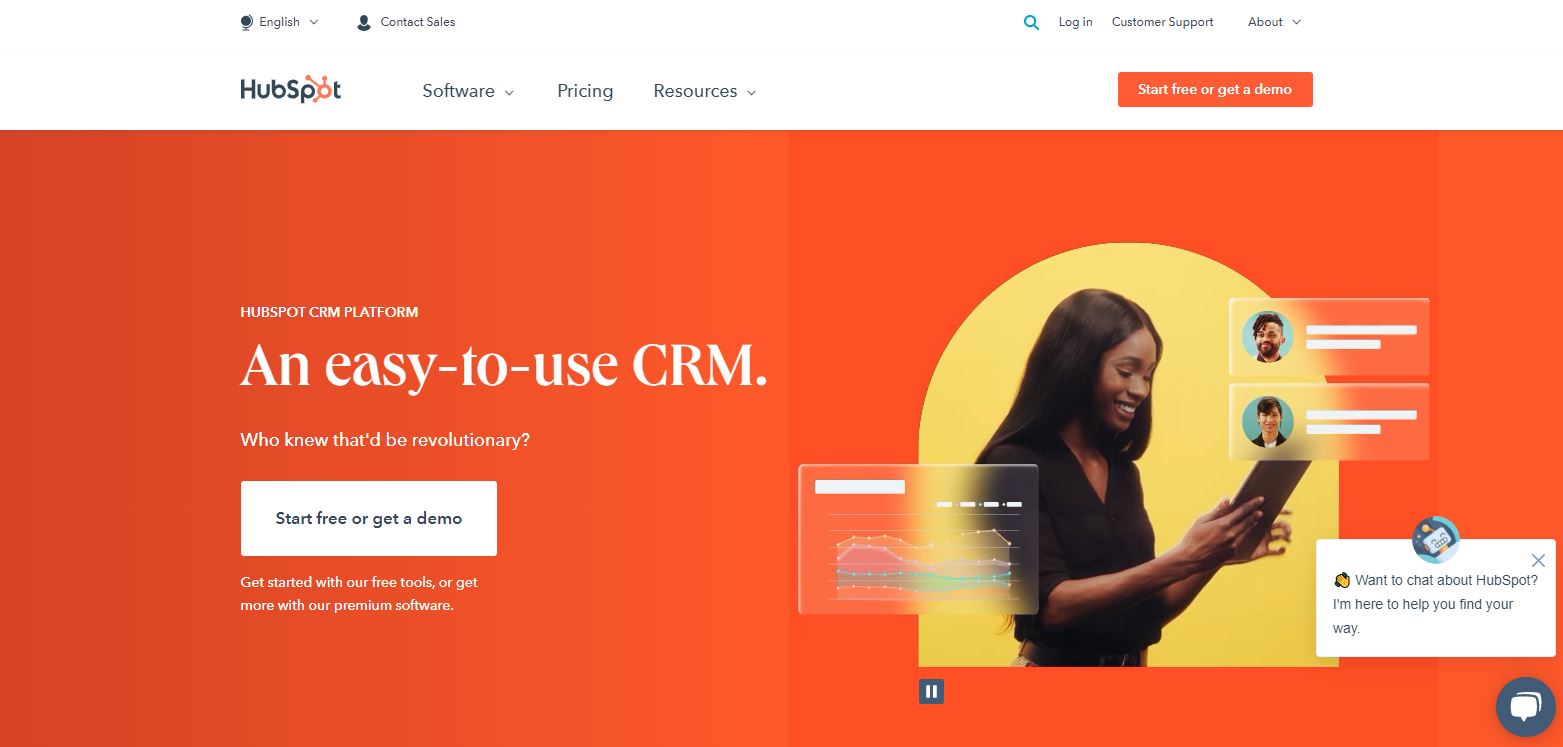 Hubspot is a tool that combines a planner and an analytics tool. You'll be able to monitor mentions of your brands and more specific tags and track the reach they're getting. Aside from that, engagements made directly to the content you publish are automatically tracked and can give you a clearer picture of how that content is perceived.
You can also use the calendar to schedule posts on the most popular platforms (although not as many as some other solutions). Along with posting content from the same place, you'll get to access all other customer interactions, such as inbox messages or comments.
Hootsuite shines the most when a team of people is assigned to manage the social media activity of a business. The unified dashboard where you'll schedule posts for multiple platforms also has team management features. These enable you to assign tasks to team members and easily follow up on their progress.
When you're not posting, you can interact with your customers directly from the said dashboard. Being able to reach out to all your customers, regardless of the platform they're using from the same place, makes Hootsuite a de facto customer support app as well as a marketing tool.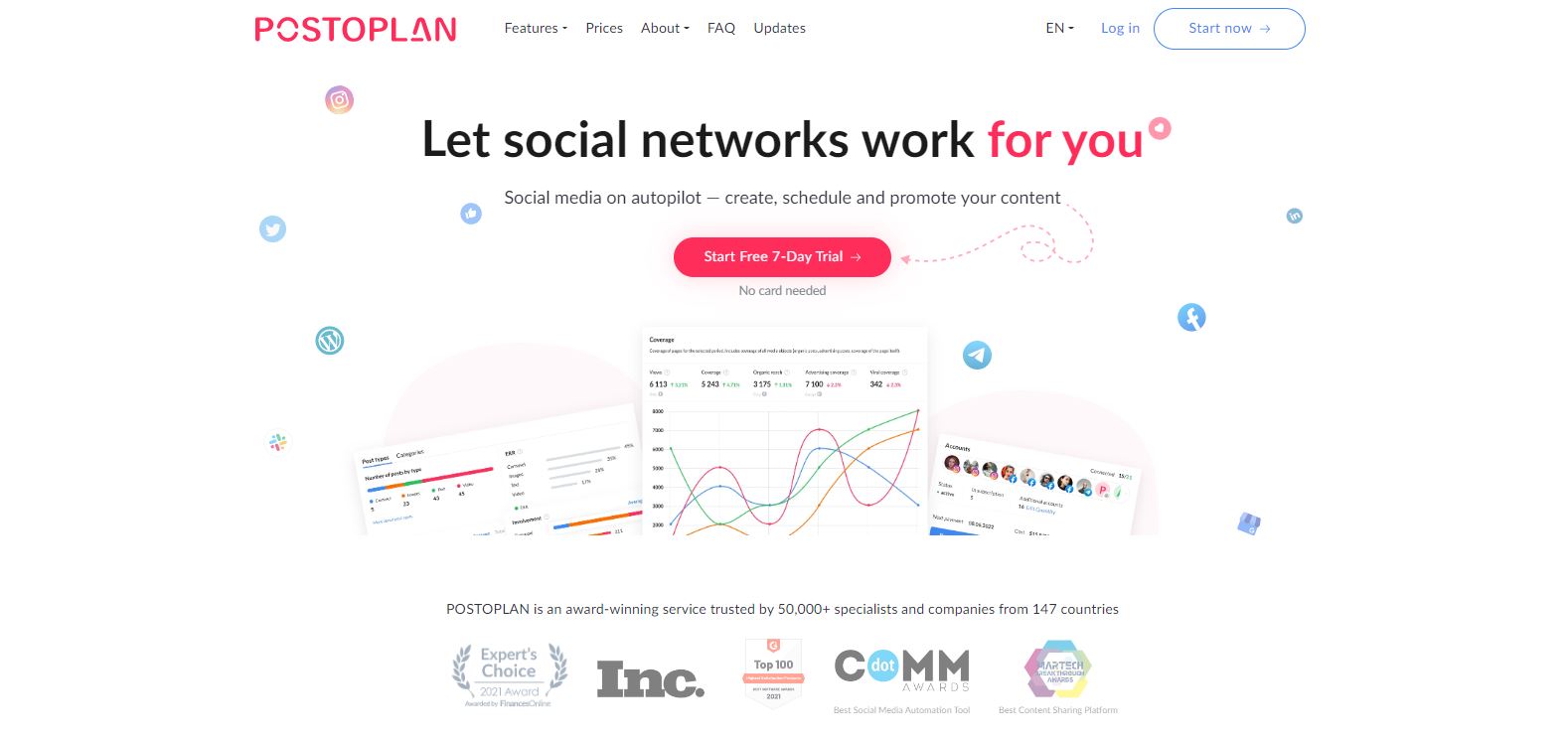 Postoplan is a simple app that aims to simplify your social media posting. It's good at what it does without having any over-the-top features and as such, is aimed at small businesses and/or startups. The scheduler enables you to post to all the popular social media platforms, and the app even integrates with IM services like WhatsApp.
If you're having a hard time coming up with content, you can even turn to the post suggestion feature, which might not be as robust as some other options on the list, but still can provide a decent number of good ideas to build upon.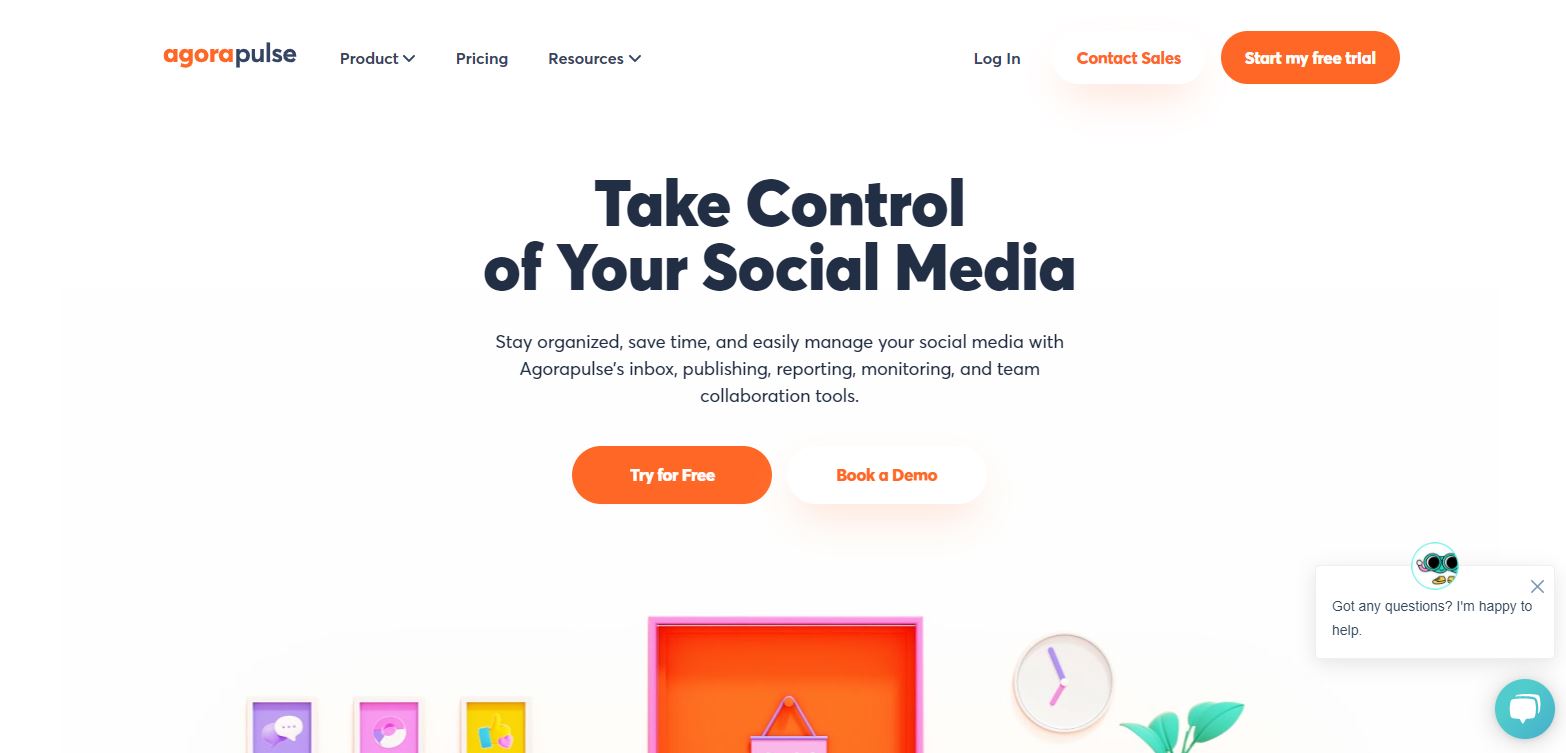 AgoraPulse is an all-in-one solution that offers multiple platform management, scheduling content, and analytics. It's integrated with the most relevant social media platforms and, as such, will cover every channel you wish to use in your marketing.
You'll be provided with excellent, in-depth feedback through the analytics tool, which consists of numerous detailed reports that are structured in a way that makes them very easy to understand. Using that knowledge, you can then further increase your marketing potential even further.
If you're not a one-man show and instead run a team of people, you can even assign them various levels of access, which get more useful the more people are working on social media marketing.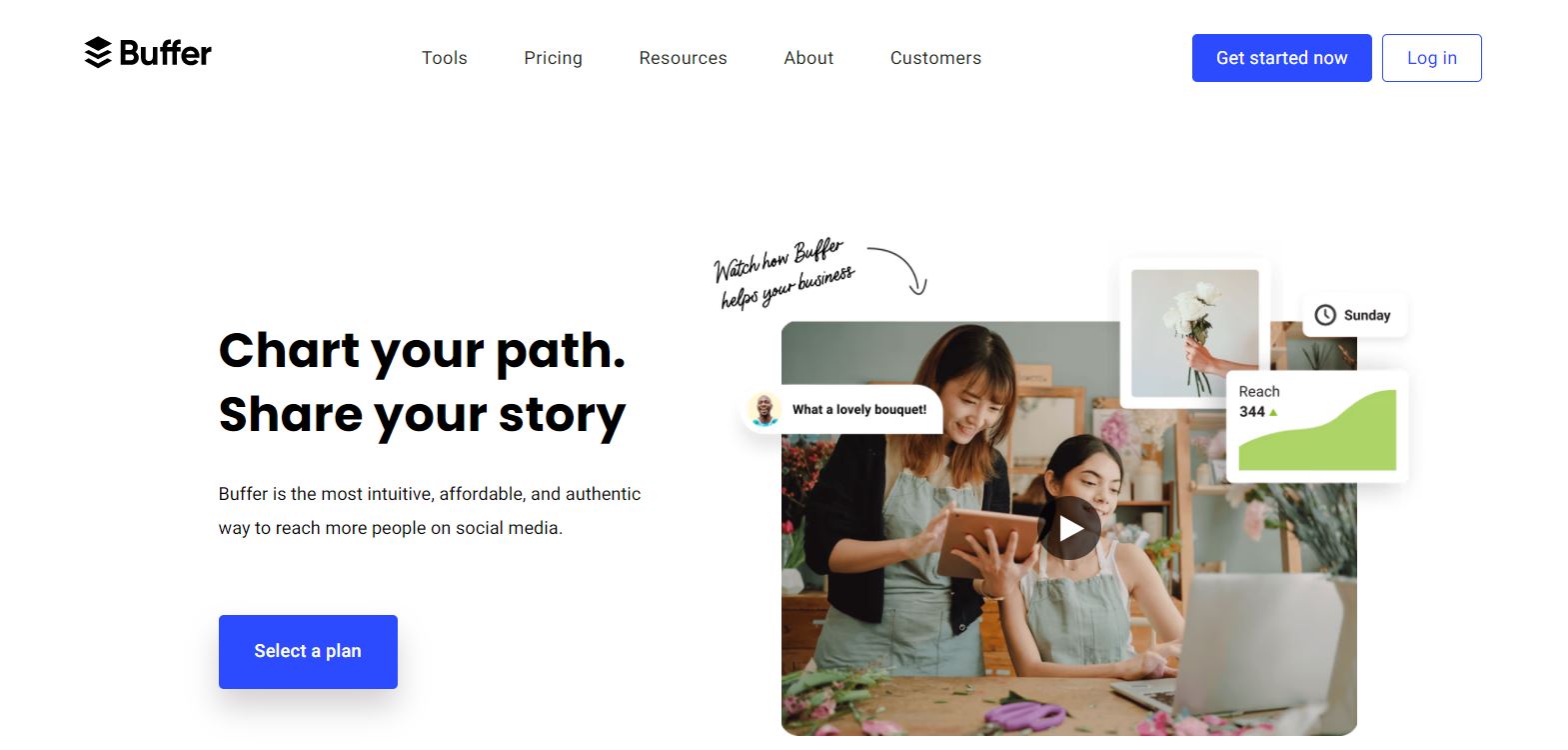 Buffer is an app that consists of two main features – Buffer Publish and Buffer Analyze. Both are rather self-explanatory, but let's explain them anyway. Buffer Publish allows you to create posts and then manage the schedule in which they're published.
It's interesting to note that you can predefine an "empty" schedule that functions as a template and just add posts to the queues you've already established. This method saves you the trouble of going through the calendar every time you wish to publish something new.
Adding things can be done through the dashboard or directly from your browser using the Chrome extension. Buffer Analyze gives you reports on your posts.
It's all the usual things like reach, number of likes, comments, shares, etc. The main benefit is that you get numbers from multiple platforms in one place rather than having to go over every platform individually.
Summary
There really isn't a bad tool on the list, only varying degrees of good, so you can't go wrong no matter the choice you make. Having said that, we must highlight Postly as our top choice.
The combination of the AI Writer, which can't be found elsewhere, and its connection to the largest number of social media platforms enables it to stand above the competition.