6 Best Mandrill Alternatives for Transactional Emails in 2022
Introduction
Mailchimp Transactional Email, previously Mandrill, is a premium Mailchimp add-on specifically designed to send transactional emails.
Mandrill allows you to send messages triggered by events through an API and SMTP relay, monitor email activity, and take action. Mandrill's API for email connects your website to the capabilities of a transactional email provider that allows you to send automated messages when a specified event occurs.
The Rules Engine offers to define steps to be taken following the sending of an email. You can determine conditions that must be met for an application to forward the event to a webhook and perform additional actions, including setting click tracking or tags, denying messages, and so on.
List of Mandrill Alternatives for Transactional Email
Mandrill is a fantastic SMTP service provider utilized by millions worldwide. But, of the millions, at most 100k users are not satisfied with its minimal limit for sending emails of 25k emails.
It also has a highly complicated pricing system that includes the idea of credits and blocks for email delivery, which could be a real issue!
1. Mailgun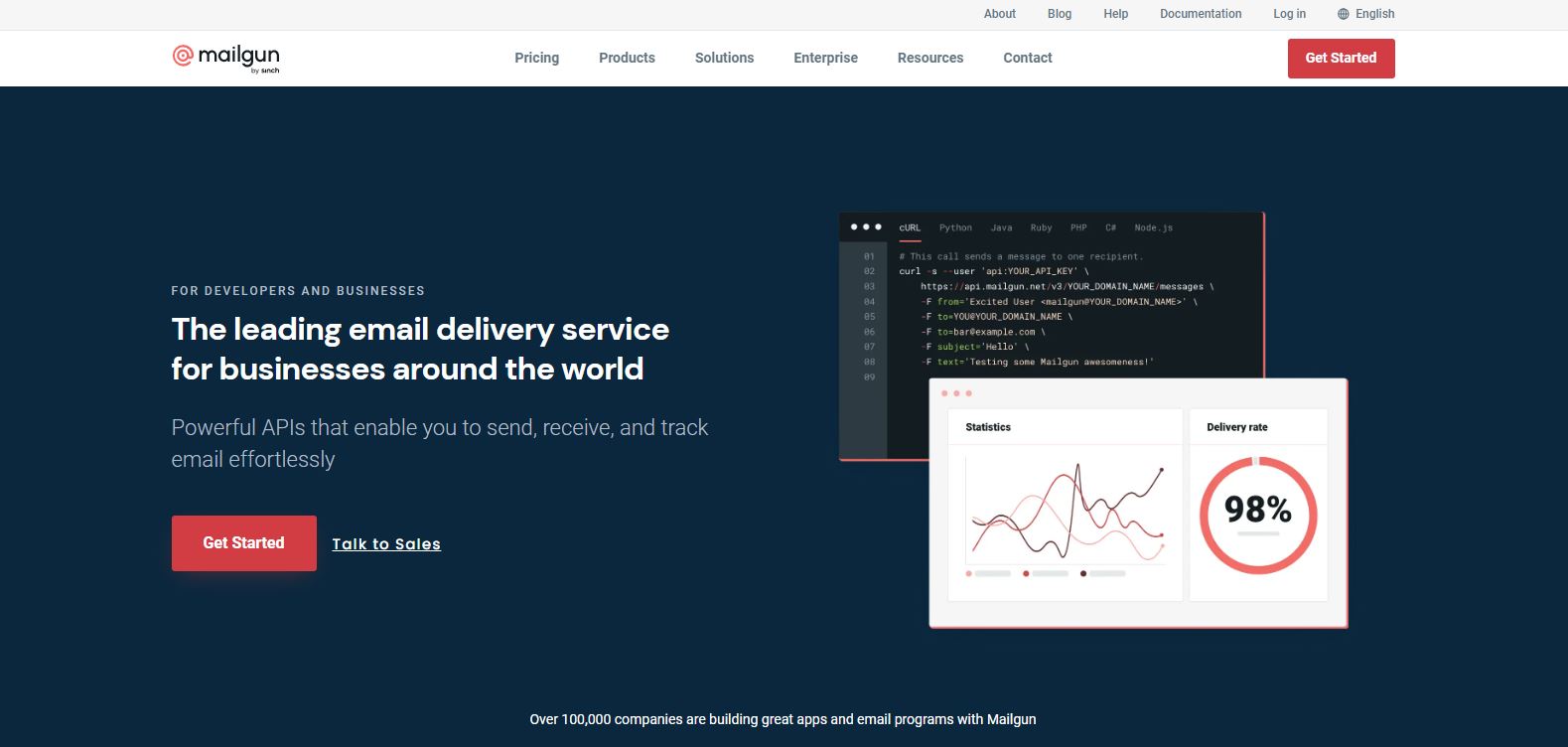 Mailgun is an exclusively automated transactional service for email. It's the ideal Mandrill alternative for users who do not require email marketing services.
The extensive set of APIs Mailgun lets developers and tech-savvy marketers develop large-scale delivery infrastructure. In addition to SMTP relay, Mailgun includes functionality for creating webhooks, inbound email routing, tracking emails and analytics, and more.
Be aware that the tool was developed for developers, and the training curve is steep for non-technical people. The inability to support exporting logs or keep them for longer than 30 days should also be considered. If you're trying to monitor the performance of your transactional emails, Mailgun isn't the best alternative.
2. SendinBlue SMTP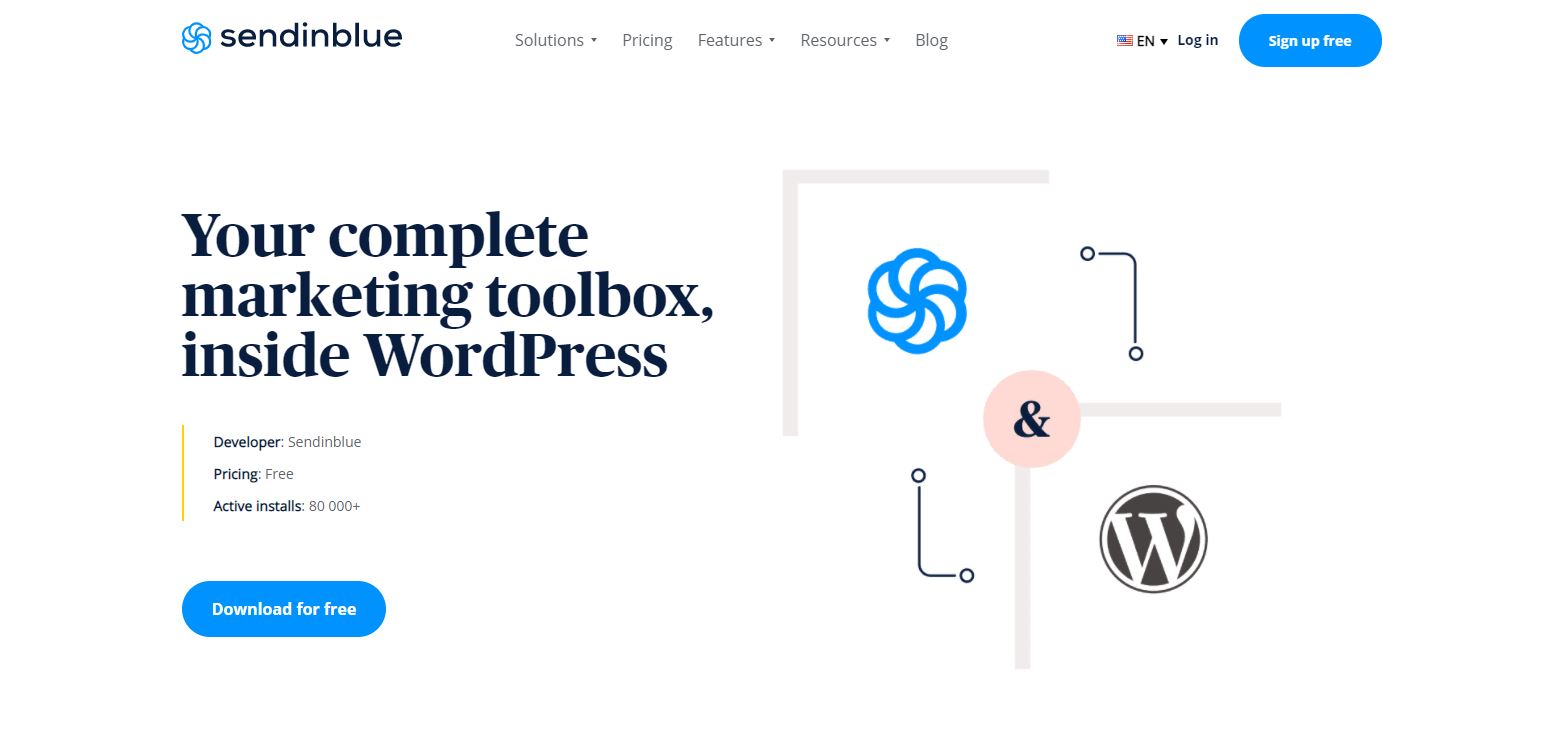 SendinBlue SMTP is a popular relay service provider typically used for sending marketing and transactional emails and SMS. Additionally, SendinBlue also lets you monitor different email campaigns and provide information on open rates, click rates, bounce, and more.
SendinBlue offers a comprehensive dashboard to manage your transactional emails for purchases or registrations or purchases, etc. It can provide real-time reports of various metrics, such as an overview of open deliverability rates, click-throughs, and opens per day each week or month.
In addition, providing numerous precise statistics on each email sent in the SMTP dashboard also allows users to set up email sending settings to guarantee maximum delivery.
3. SendGrid
Similar to Sendinblue, SendGrid is an all-in-one platform for marketing emails. The transactional email service is just one of the features that you can access within the tool.
To use both the API for email and marketing automation functions, you must purchase two different plans. Sending different types of emails and transactional emails will increase the price of the service.
However, SendGrid is considered the world's most popular marketer and transactional email service due to its robust REST API and SMTP.
Email API package offers insightful data and 30 days of activity history for email and dedicated IP addresses: delivery optimization tools, and more.
4. Pepipost – Mandrill Alternatives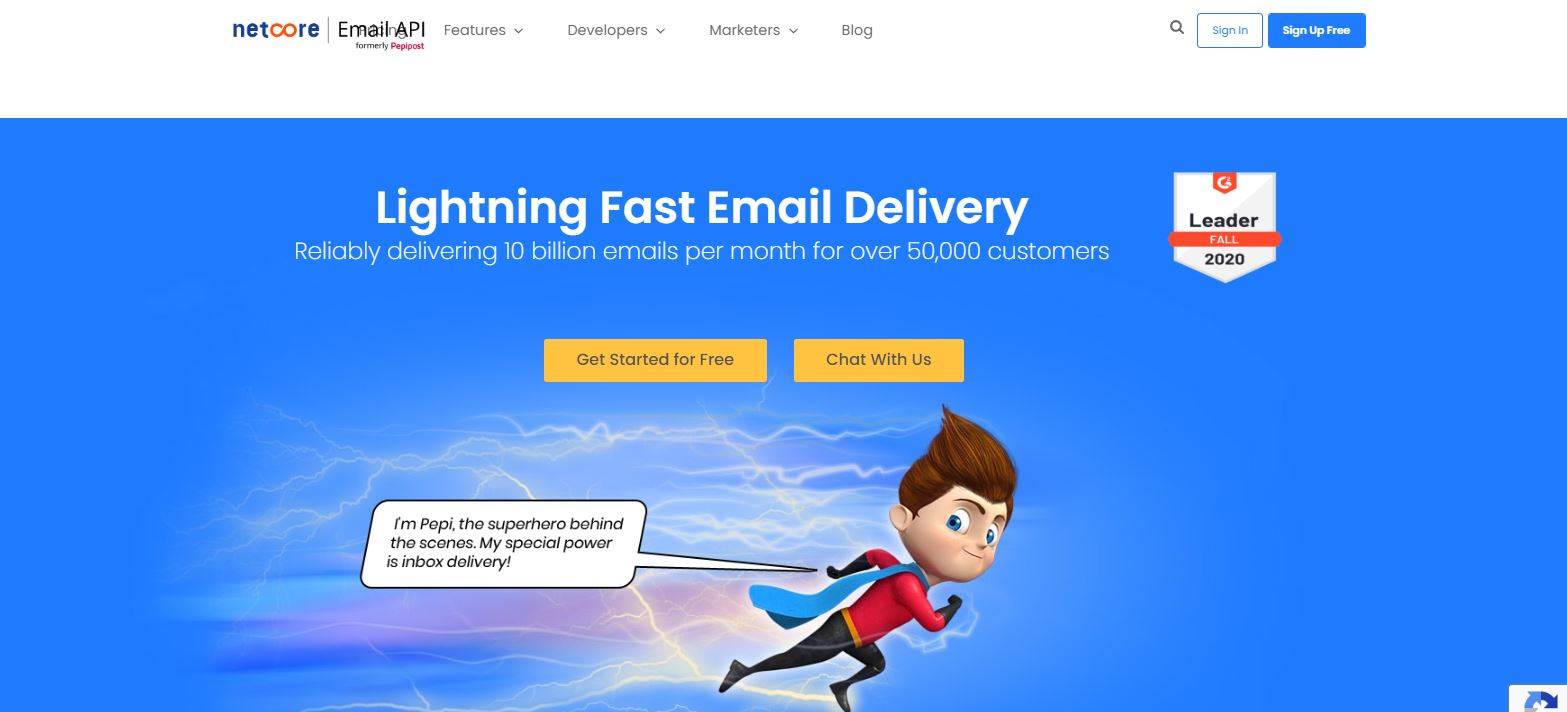 It is possible to easily add your SMTP relay service into your programs like Outlook CRM, Thunderbird, etc. Send bulk emails of diverse transaction alerts, forum notifications, and travel receipts—email messages from shopping carts.
The servers can accommodate low or high volumes of emails and guarantee the delivery of large inboxes. It is enough to include the sending domain in the white label and authenticate the fields to be able to send emails.
You can make your suppression list (or import it if you previously used a different email service provider) which contains email addresses and domains you want to completely exclude from future emails that you send through our service.
5. Postmark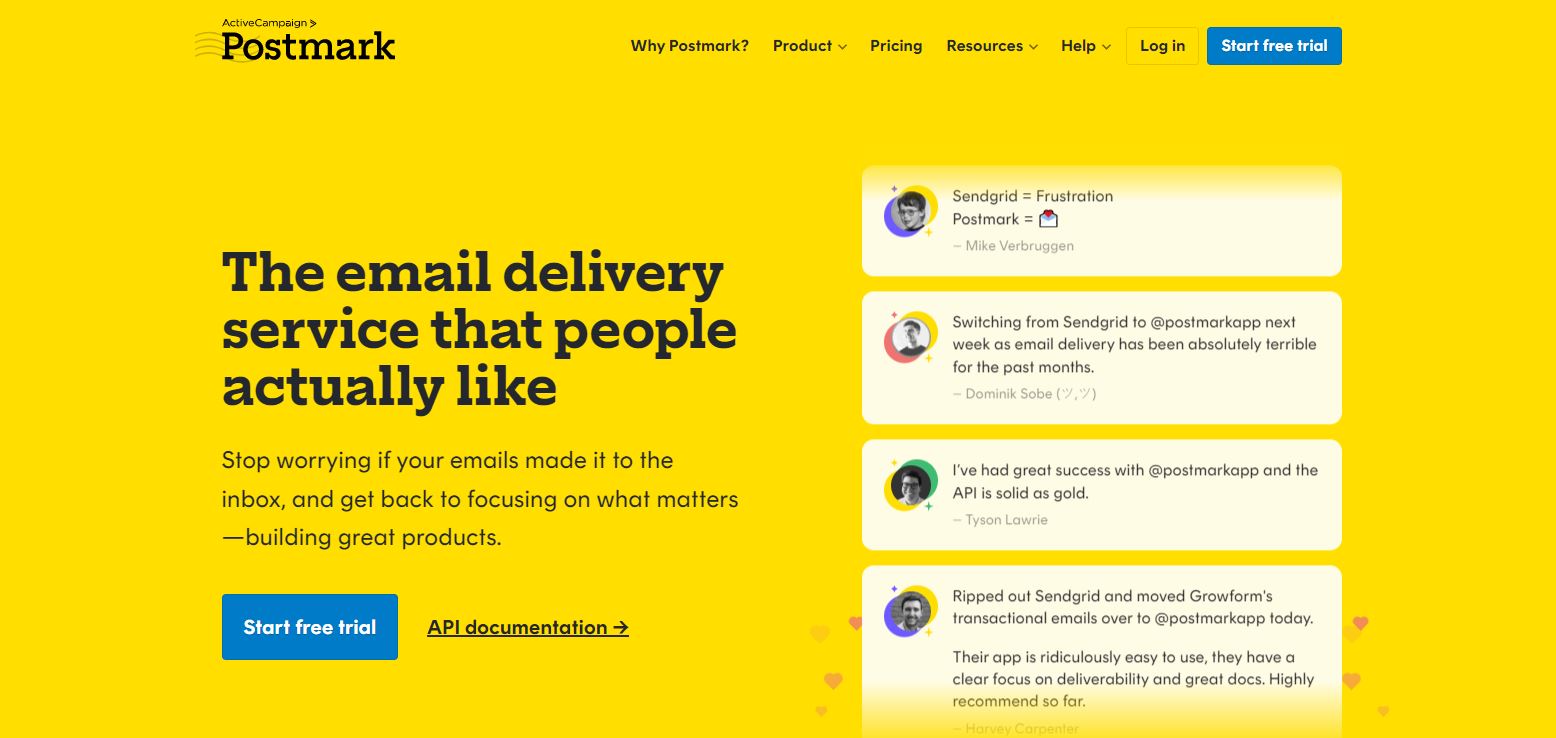 Postmark specializes in only one service, which is a transactional email, and does it well. It's back to basics and focuses on email marketing as a core.
The area where Postmark is notable is the speed of its email delivery and its goal to deliver all of your email messages in 10 seconds of when you click send. They offer a separate email stream specifically for a transactional emails to ensure that they are delivered on time to the primary inbox).
I could confirm that during testing: the message I sent went out within 7 to 8 seconds after sending.
6. SendGrid (sendgrid.com)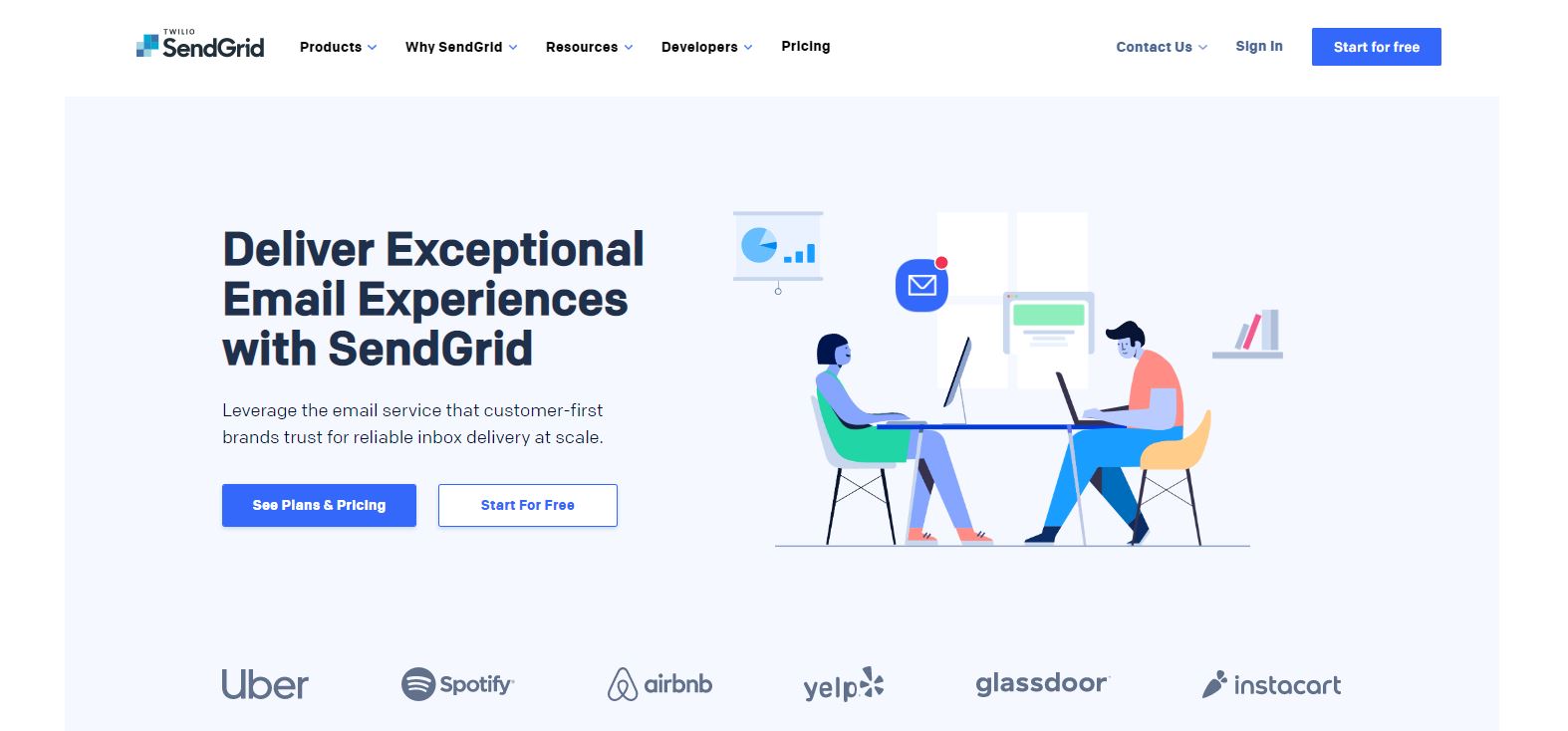 SendGrid is proud of its ability to be developed as an API business from the beginning. In essence, the entire system is built on the notion that it will be integrated with other apps, websites, and software.
It is used by companies like Airbnb, Spotify, and even Uber, so it will be helpful to you too. SendGrid provides access to various tutorials, guides, webcasts, and video tutorials.
Which Time Should You Select Mandrill?
Because you cannot purchase Mandrill as an additional tool, it makes sense to choose it for those who need the Mailchimp marketing platform for email marketing.
Pros:
A robust API for transactional transactions explicitly designed for developers
Speedy delivery
Click tracking with white-labeled labels
Email deliverability
Ready-to-use email templates
Dynamic personalization feature
Informative reports on the performance of email
Automatic Rules Engine for changing sending behavior
Cons:
Skills in coding are needed
No contact storage available in Mandrill
You require an account with Mailchimp Mailchimp account to be able to use Mandrill
30-day log retention isn't sufficient
Conclusion
The blog provides a list of the top Mandrill alternatives that are widely used by professionals and are simple to incorporate. Furthermore, each SMTP relay solution is economical, and you will find everyone worth the price they charge.
You can now choose the most suitable Mandrill option that will meet the requirements of your email marketing campaigns.