Top 5 Social Selling Tools for the Modern Sales Rep [Engage Customers and Improve Sales on the Social Networks]
Social selling, a strategy that uses social networking sites to establish relationships, complete deals, find prospects, and so on, is one of the most popular sales techniques. It is unquestionably an important component of cross-selling (a sales tactic that encourages clients to buy a product that is connected to the one they are now buying) and modern sales processes.
In modern sales, it is very important to provide and maintain a customer-centric experience, which in term can increase your return on investment, along with the right social selling tools and tactics. Some of the benefits of using social selling tools include improving sales prospecting, increasing seller productivity, streamlining team collaboration, etc.
Since many social selling tools are available, it is important to understand your priorities and which tools will be best suited for you. Having all of the above in mind, we have selected some tools that might be interesting.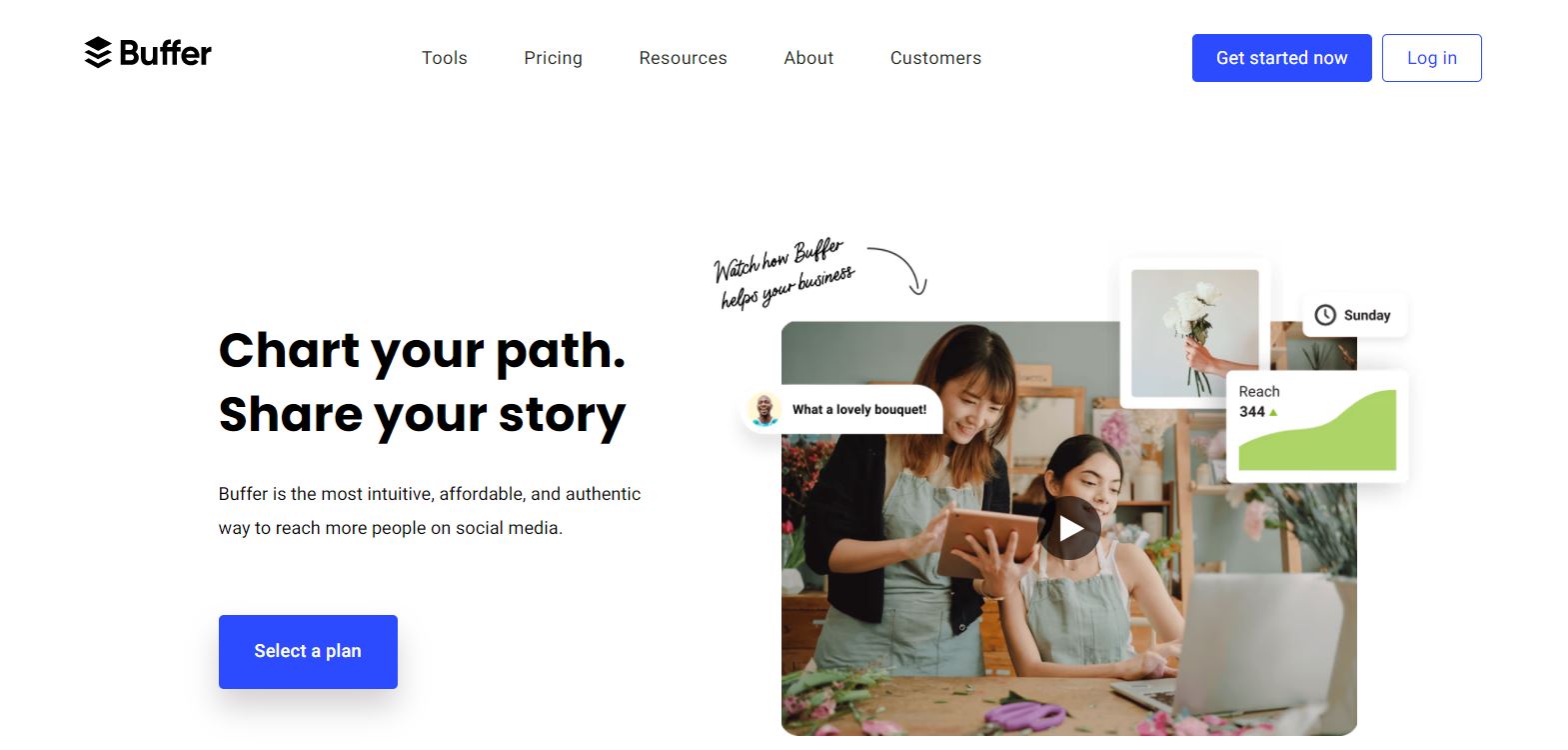 With Buffer, you can plan your content and automatically share it in pre-scheduled time. You can choose which social media platforms you want to post and when you want the posts to be sent.
Some of the platforms available for sharing are Facebook, Twitter, LinkedIn, etc. Both free and paid plans are available with Buffer. There is a limited number of posts with the free plan, and if you want to maximize reach, it is a good option to choose a paid plan.
Key features include measuring social media performance in a few clicks, collaborating and planning campaigns, fast comment responding, etc.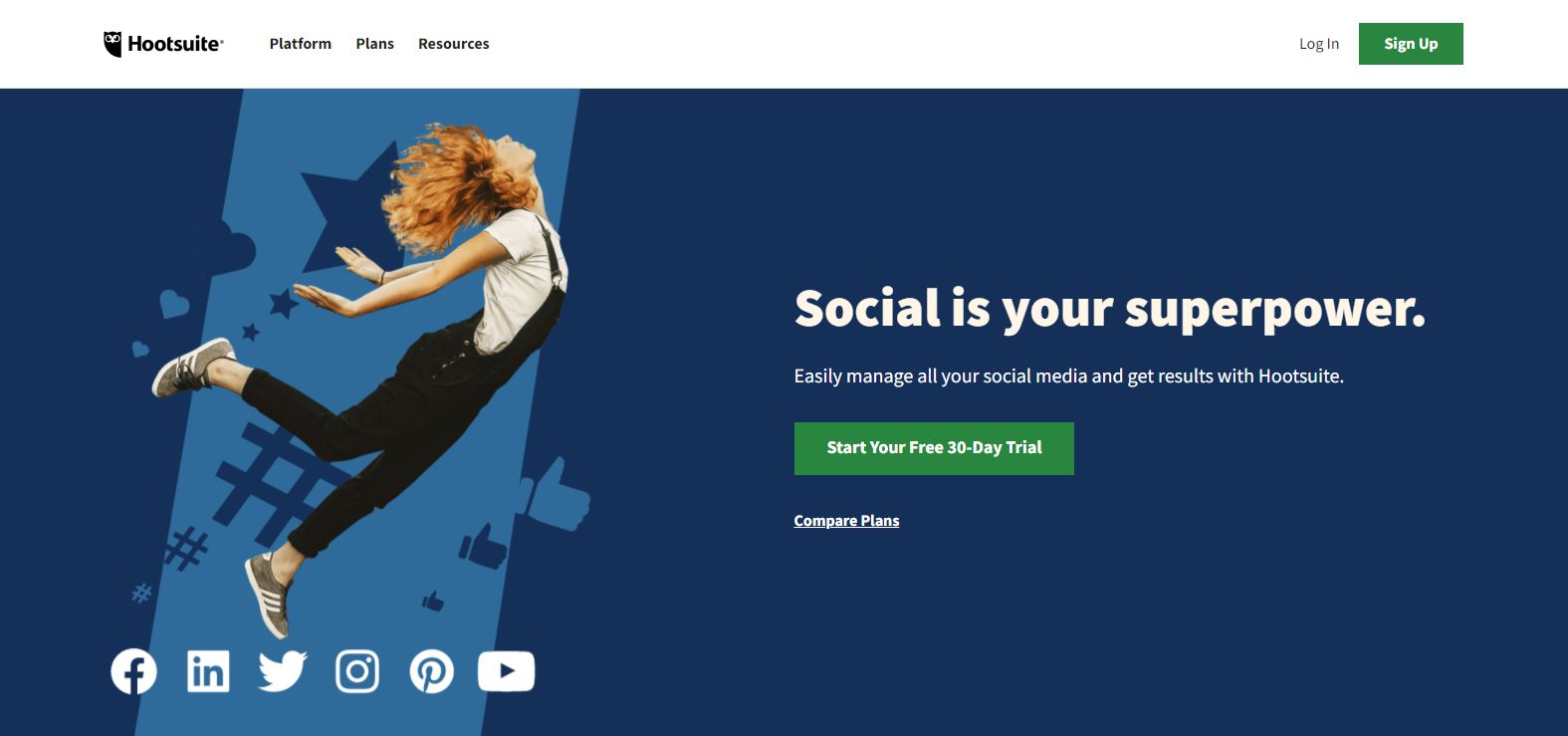 Hootsuite is one of the best tools that help you share and manage posts across different platforms. Besides the previous, one of the key benefits is social listening, keeping track of online conversations about your brand or industry.
You can track performance measurements to monitor your social tactics and sales when managing your social media posts. Many assets are available on the Hootsuite dashboard that help you create new content for your social media.
You can monitor different social trends, mentions, and conversations. Other than that, the social analytics dashboard shows the top-performing content. There is a limited free plan, and pricing starts at $49/month.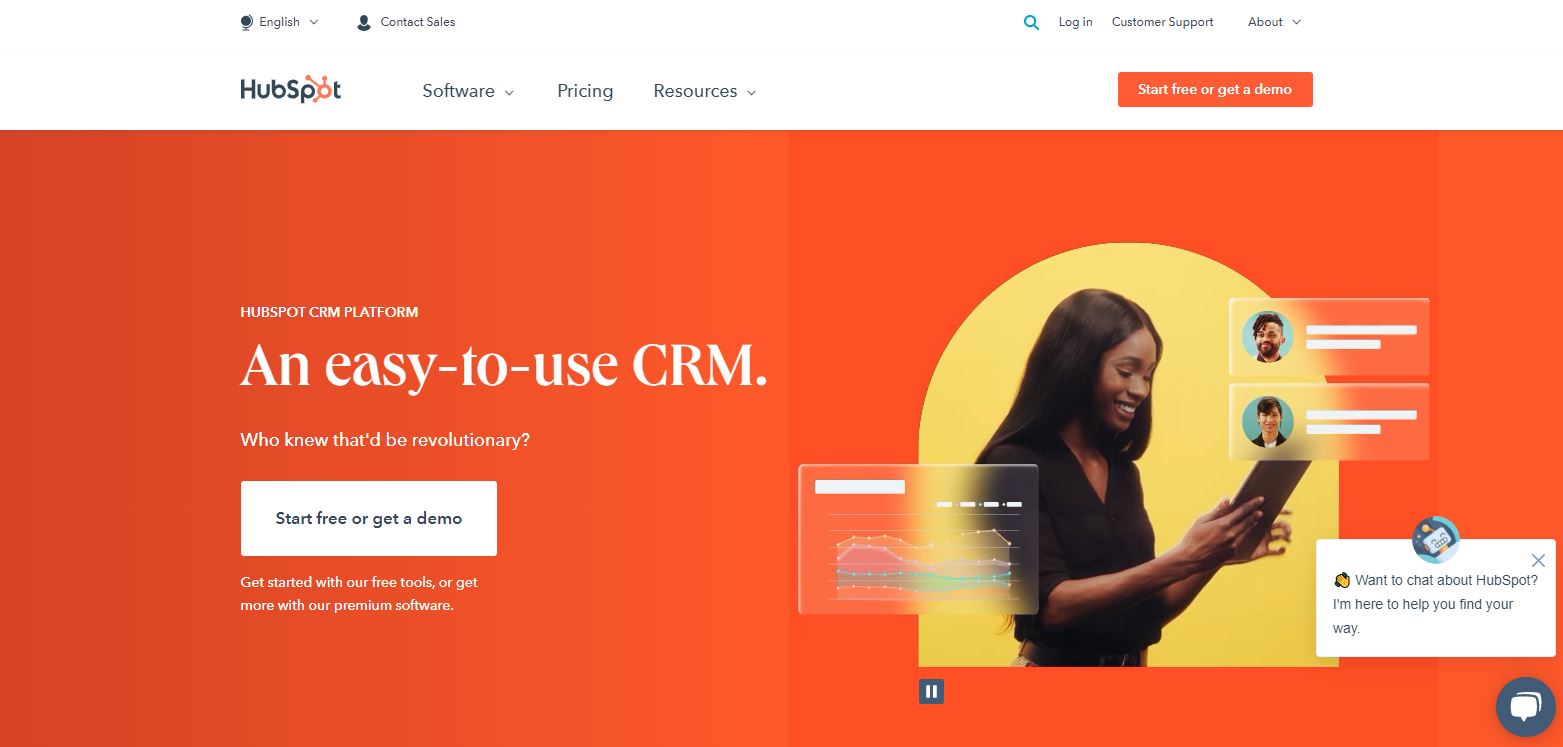 HubSpot is another great tool that allows users to organize, track, and engage with social media leads and selling efforts. A detailed insight into how potential customers are learning about your business is offered, and all lead and contact information is managed in one place that helps with social selling automation.
Hubspot makes it easy to monitor target categories and accounts that are good for gaining traction with its tracking features. Potential sales and marketing staff can utilize this platform to monitor which content is most interesting for leads to create social selling content to attract even better leads.
Along with the free plan, paid, subscription-based plans offer even more functionality, and they start at $45/month.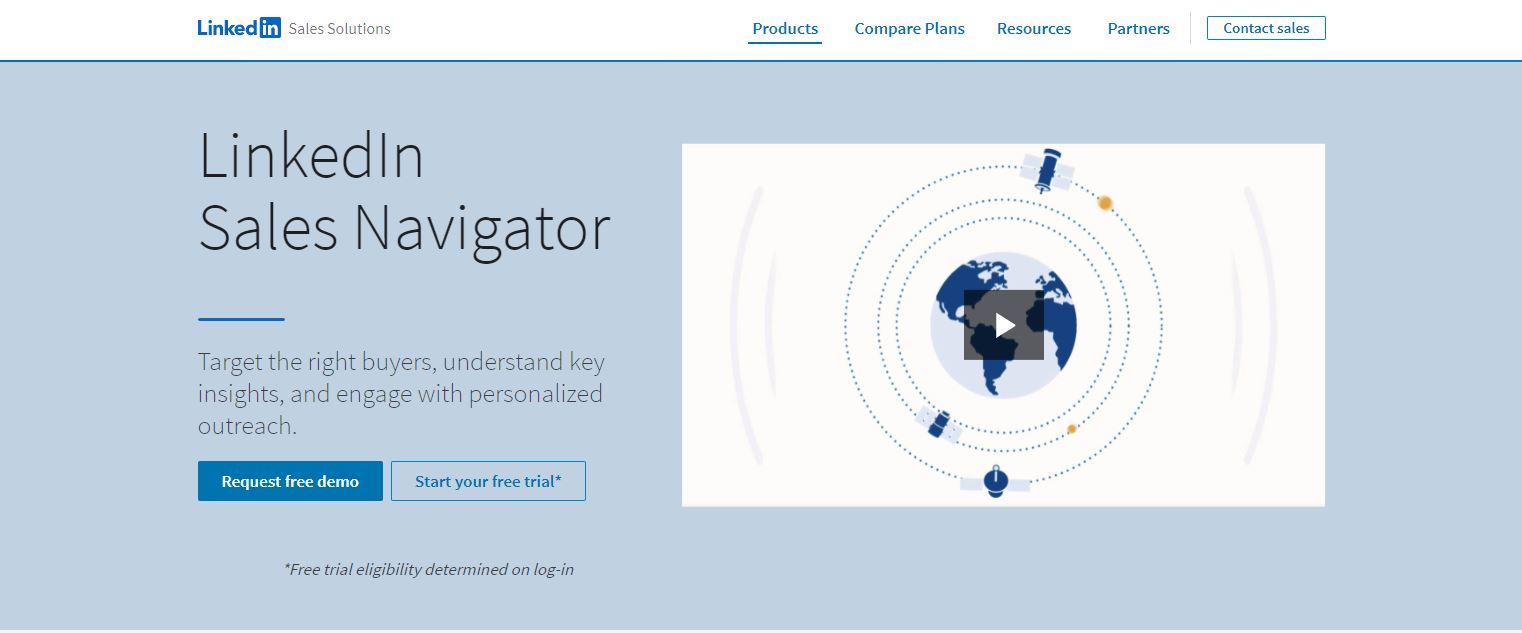 One of the best platforms for business-to-business social selling is LinkedIn. Having that in mind, they have created the LinkedIn Sales Navigator feature for the sales teams to help them gain insights about buyers.
This tool enables users to find and target relevant prospects and suggests target accounts. LinkedIn Sales Navigator allows users to discover, save, and segment LinkedIn leads while also providing an advanced search option for finding exactly what you need based on your set criteria.
Gained leads can be saved and segmented into custom lists, which helps track progress on your social selling. Plans start at $79.99/month, with a free trial on all plans.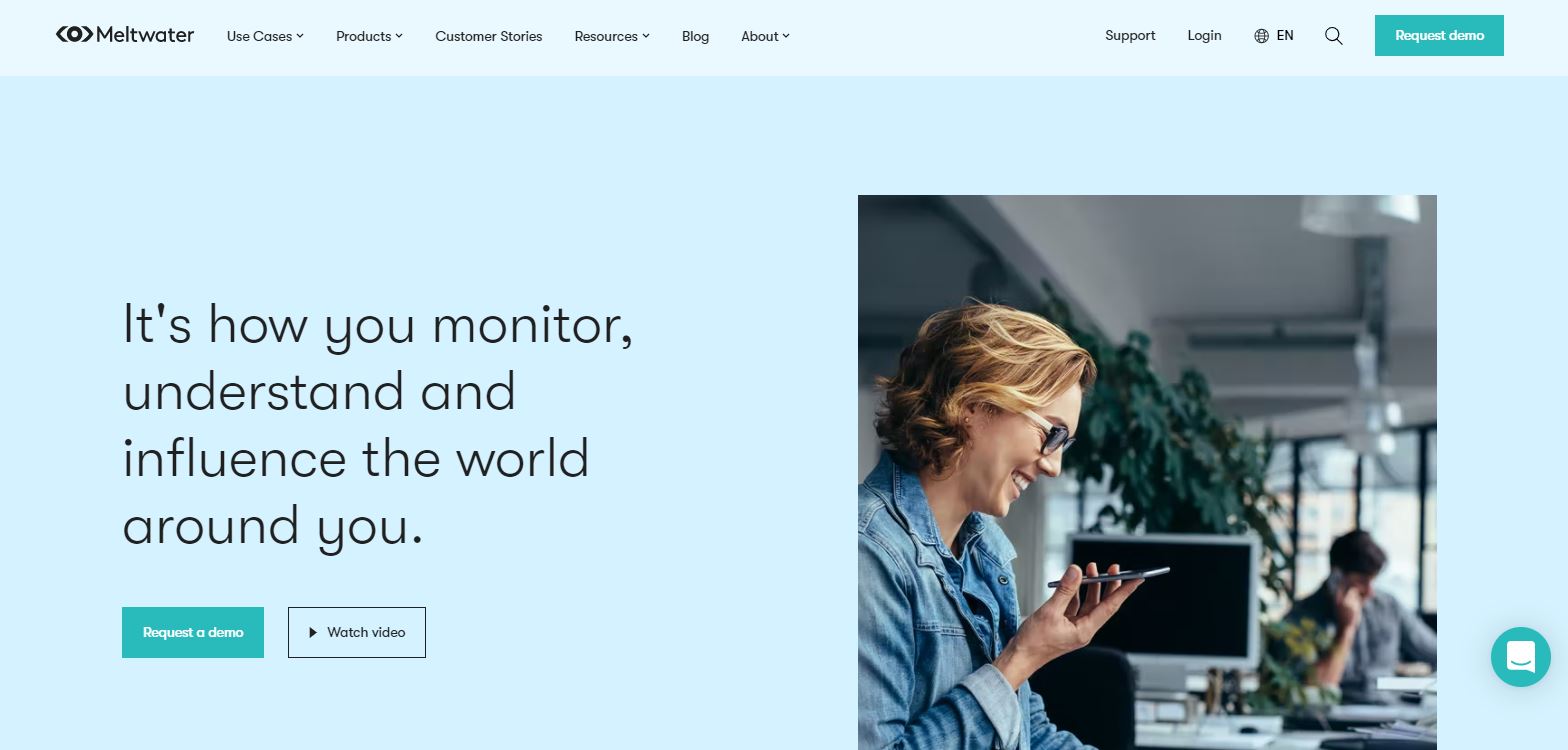 Meltwater is a great tool for digital marketing professionals trying to optimize their social selling strategy. They offer a gallery of social media content to help users streamline their social media marketing.
This is also achieved by keeping brand, data, content, etc., in one place, which saves time when gathering relevant leads. Meltwater's key features include extensive media monitoring across online news, social media, podcasts, and more, as well as brand protection through monitoring and engaging in conversations about your business's reputation.
Also, you can find more features like engage function, which automates the process of scheduling content and tracking success across your social media platforms, media contact database, and wire distribution aid in getting media coverage for your business.
Prices are not exposed on their website, so you should probably request a demo if you are interested.
Conclusion
The best social selling strategies leverage the power of social selling tools. Since the industry is growing rapidly, it is beneficial to keep an eye on the latest social selling tools.
They are an important part of a digital marketing strategy to benefit your business and your customers. By using these tools and strategies, your customer-centric business can increase sales and overall ROI.s