The 5 Best No Code App Builders for 2023: Create Apps Like Professional
Building your own application has become more and more popular, especially in the last few years. You might have a great idea for software or a mobile app but do not have the special skill or experience in coding. This can be easily fixed. The solution for building apps that does not require a single line of code is in the form of various tools that can help you achieve what you want. They either require no code at all or are the most simple low-code there is.
With the help of these tools, you can make what you pictured without hiring extra people to code for you. Here is a list of the top no-code app builders in 2023:
1. Frontly
Frontly uses only Google Sheets or Airtable data so you can build your Marketplace application or custom SaaS. Setting up client-facing applications can be done without coding a single thing. Make organization effortless with the visualization of all your client data using Frontly's various attractive graphs, charts, and tables.
Not only can the visuals be customized, but data management as well. That goes for sales and other aspects, meaning your customer relationship management (CRM) will be state-of-the-art. With Frontly, you will be saving a bunch of money you would have otherwise spent on a few front-end developers and still get satisfying results.
It can provide you with a user interface that is naturally intuitive and easy to navigate through. Your UI can be done in a matter of days. It has a 30-day free trial, so you will not have to worry about committing. Try it out and see for yourself.
2. Stacks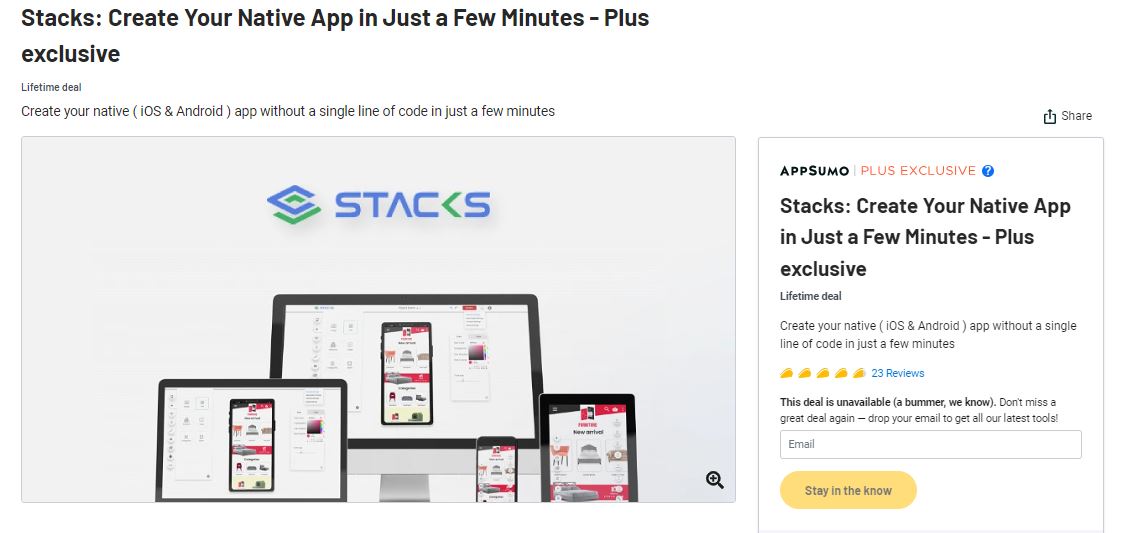 Stacks can help you create the perfect mobile application that really fits your brand's style. The possibilities in the customization process are endless. The tool has direct integration with your store, linking to both WordPress and WooCommerce APIs.
It has a built-in drag-and-drop builder that you can use to create the exact design you want. You can choose to opt for one of the numerous ready-made templates at your disposal or fully personalize your own creation. With the click of one button, you can create an IOS or Android app.
Naturally, the app can be put on Google Play and Appstore so people can buy it. A great thing about Stacks is that every single one of the certificates that you have to have in order to publish an app on Google Play and App Store is at your disposal automatically, which saves you a lot of time.
3. Conektto API Sdlc Platform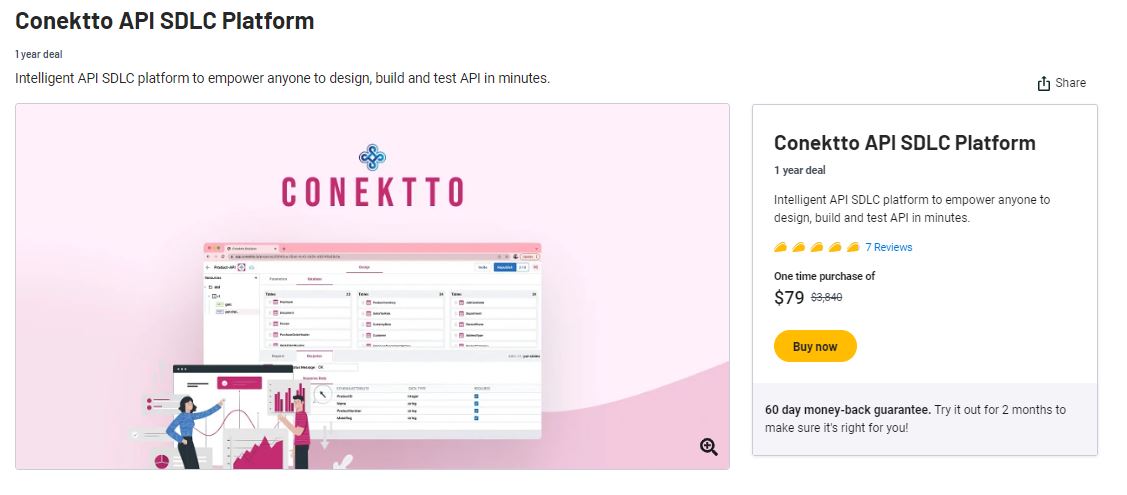 Conektto is a powerful AP SDLC platform that can help you build and test API in a matter of minutes. It is AI-powered, quick, and costs way less than your usual development. Not to mention it is low-code, so you do not have to be an expert to get the most out of it.
Using drag and drop and point and click, it does not get any easier. Conektto can save you quite a bit of time by generating things such as source code, mocks for API, test data, and functional and performance tests. Visualizing and simulating API is also one of its key features. It integrates with Custom API, API, MySQL, and PostgreSQL.
4. Appy Pie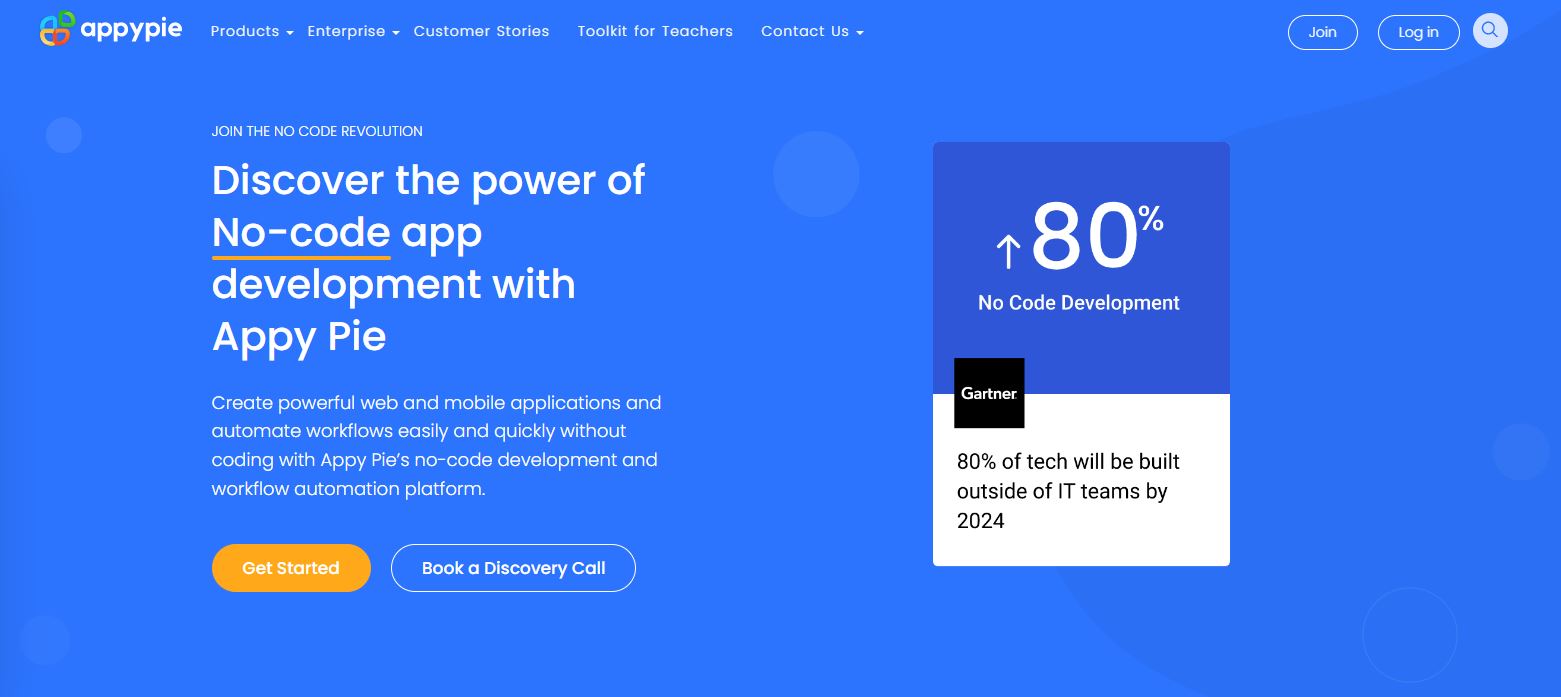 Appy Pie is one of the platforms to use to create both mobile and web applications as well as automate workflow. It is extremely user-friendly and intuitive but retains its functionality. Its workflow organization is as systematic as it gets, and you can make as many integrations as you would like, so you can adapt the workflow according to what your business requires.
With Appy Pie, there is no need to keep alternating between multiple platforms as you have everything you need in one place. As simple as it is, even if you have some questions about its use, you can always contact their support team or check out some of their many FAQs and tutorial videos.
5. ClickUp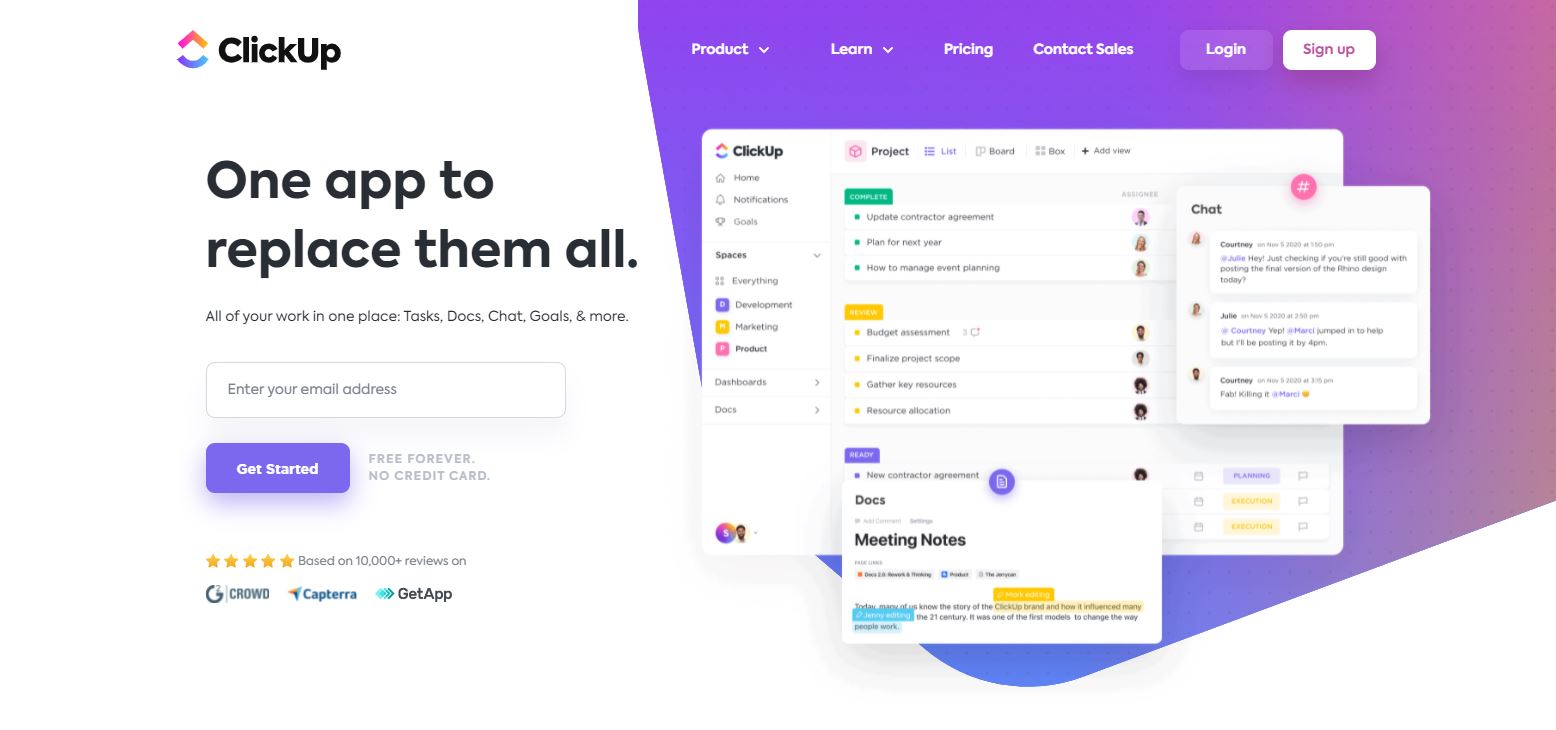 ClickUp has a great feature called "Everything View" that allows you to pinpoint what you want, wherever it might be located. All of the tasks you have set are in one place and can be organized fairly well with various available filters, saved items, and categories you can sort by. This makes management a "piece of the cake."
You will not have to worry about tripping over a bunch of data you can not find your way around, that's for sure. Teams and departments can be organized, too. Tasks can be customized to fit the way you work, and you can even set subtasks to break down the more demanding and in-depth projects.
Conclusion
With these five no-code applications at your disposal, who needs to hire an expensive front-end developer? They can offer you everything you need to develop an app, with Frontly taking the number one spot for a reason.
Saving time and money should be at the top of your list if you want to create an app on your own, and this platform does that and does it well. Your satisfaction with the outcomes it can provide is guaranteed.