WooCommerce Table Rate Shipping – PRO
The Ultimate WooCommerce Table Rate Shipping Plugin!
It offers a variety of features, you can calculate shipping based on destination – country, state or zip/postcode, weight, item quantity and cart total.
An easy-to-use and super flexible Shipping Plugin for your WooCommerce store.
Use shipping classes, weight, count and more to control how shipping is charged on your products – this flexible shipping plugin can handle your complex needs

Includes new feature & security updates and customer support for 12 months All prices in USD. 60-day hassle free money-back guarantee
1 Site License
Enter your description
1 Year of support & Updates
5 Site License
Enter your description
1 Year of Support & Updates
$
299
One Time then $49 Annually
Installed & configured on your site

Work with you to define your shipping needs

Updates & support or 1 Year
Prices are in USD and billed annually (you can cancel at any time). You can keep using the plugin after your license expires or if you cancel but you will not receive any further updates, new features or support
Do you need sophisticated shipping rules for your store?
Use our WooCommerce Table Rate Shipping plugin to easily get your shipping setup and running
Here's a couple of videos showing the plugin in action. See how incredibly flexible WooCommerce Table Rate Shipping – PRO plugin is and can be customized to suit all your shipping needs.
WooCommerce Shipping by Weight
Most of the time, WooCommerce store owners needs to set up shipping by weight. There are several ways to implement this and by using our WooCommerce Table Rate Shipping plugin, gives you more flexibility to setup your shipping rates.
WooCommerce Shipping per Item
By default per item shipping is not available in WooCommerce, you will probably need to install a plugin. This video below shows you how to set up WooCommerce per item shipping using our flexible WooCommerce Table Rate Shipping plugin.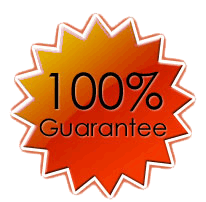 100% Money Back Guarantee
If you have a question you would like to ask before you make a purchase, CONTACT US HERE– we are very happy to answer ANY questions you have.

License
This purchase entitles you to use this plugin on one site and receive updates and priority support for 1 year from the date of purchase. Your plugin will still work after one year but you will not receive updates or priority support.
Concierge – Done For You Service!
If you would like a 'Done For You' service then select our License + Install + Set Up. We'll install it on your WordPress site and configure it for your store. We will consult with you and understand how your shipping needs to be set up for your particular store, install the plugin and set up the applicable rules. It's a timesaver and it just doesn't get any easier!