Table Rate Shipping PRO – Per Item Shipping
Each WooCommerce store has it's own unique shipping needs. Some are very simple and some are downright complicated!
Per Item Shipping is not supported in the basic WooCommerce system – you will probably need to install a plugin like WooCommerce Table Rate Shipping – PRO!
WooCommerce Per Item Shipping
The Woocommerce Table Rate Shipping Plugin is extremely powerful and can almost certainly solve your shipping needs in WooCommerce – some of the key features it includes are:
Create multiple shipping zones by country, state or post code
Per item shipping
Shipping by weight
Flexible tiered pricing
And much much more!
This plugin is extremely flexible and provides a whole host of different features and functionality – if you have any questions about our plugin you can contact us here. Please feel free to ask any questions about our woocommerce plugins
Ready to add amazing shipping to your WooCommerce store?
Click the purchase button below and you'll be up and running in no time!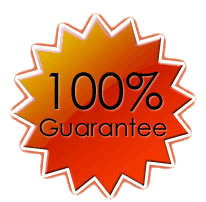 If you have a question you would like to ask before you make a purchase, contact us HERE – we are very happy to answer ANY questions you have.
License
This purchase entitles you to use this plugin on one site and receive updates and priority support for 1 year from the date of purchase. Your plugin will still work after one year but you will not receive updates or priority support.
Concierge – Done For You Service!
If you would like a 'Done For You' service then select our License + Install + Set Up. We'll install it on your WordPress site and configure it for your store. We will consult with you and understand how your shipping needs to be set up for your particular store, install the plugin and set up the applicable rules. It's a timesaver and  it just doesn't get any easier!