10 Content Marketing Tools You Can't Live Without [Start Your Online Business For Free]
Content marketing is a significant part of success online. No matter how good your content is, no one will find it if you don't promote it correctly.
There is a considerable amount of tools available online that help you with content marketing. If you find the right tools that work for you, you'll surely experience a huge boost in traffic.
This article contains a list of 10 tools that help you with content marketing in various ways. All of the tools mentioned have free versions, but most of them have premium versions with additional features. The free versions will surely be more than enough if you're just starting with your business.

When just starting with your website or even if you're updating the current one, the Under Construction Page plugin is a great tool to have. This plugin allows you to engage with your visitors even if the website is down. You can create a stylish landing page where you can update your visitors about the website's current status and even ask them to sign up to your email subscription list.
It's a plugin designed with beginners in mind that helps you build relationships with visitors without even having a finished website.
This plugin has both a free and a paid version, with the paid version starting at $69.

Simple Author Box is another great plugin for building engagement on your website. This plugin helps add some personality to your content by adding author boxes. Author boxes are small boxes that contain information about the authors. It's simple to integrate with your content, and it can do a lot for your traffic.
People always prefer content where the author is known, in comparison to some faceless content.
The paid version of this plugin starts at $39/year, but a free version with limited features is also available.

Mailchimp is used to create custom subscription lists. While not directly a tool used for content marketing, this tool helps you build a community and a regular list of followers. When this plugin is used together with the already mentioned Under Construction Page plugin, you can start creating a following without even a fully-functioning website. Quite neat, isn't it?
The paid plans start at $9.99/month, but there is also a free version available.

Buzzsumo helps you find the content ideas you need for your website. It researches your industry for content ideas that are currently successful. Knowing what the competition is doing is important, and you also have to know what will or will not work before working on it. Buzzsumo helps researching content just so much easier.
A free version for smaller businesses is available, but the paid pricing plans start at $79$/month.

Trello is a simple project management tool that can be used by teams or even just one person. It makes planning your content and organizing tasks so much easier. Without any complications that some project management tools have, this one is just so straightforward to use.
A free version is available for individuals. The paid plans start at just $5/month.

Quite a bit more goes into making successful content online than just researching and writing it. SEO is a massive part of online business, and if you do it right, your traffic will skyrocket. This plugin makes it as easy as possible. It helps you optimize your keywords, URLs, and everything SEO-related.
Advanced SEO knowledge isn't a huge requirement for being successful when you're using something like this.
You can either go with the free version or the paid version, which starts at €89/year.

Another big part of writing content is grammar. Readers won't take you as seriously if your grammar isn't on point. A tool like Grammarly is perfect for this. Grammarly checks your text, points out mistakes and recommends alternatives. This tool doesn't fix typos, but it also helps you make your content simpler to read.
This plugin is free, with a premium version available starting at $12/month.

That is a simple plugin that can do a lot for your content. ShareThis makes sharing your content as simple as it can be, so readers have an easy way of sharing it anywhere. Sharing content on social media helps grow engagement, so it's a huge advantage to make it as simple to do as possible.
This plugin is entirely free.

Pexels offers a free way to find great images for your content. A lot of pictures online are protected by copyrights and aren't available to share on your website. With Pexels, you can easily find images that fit your content without paying for the rights.
The tool is completely free.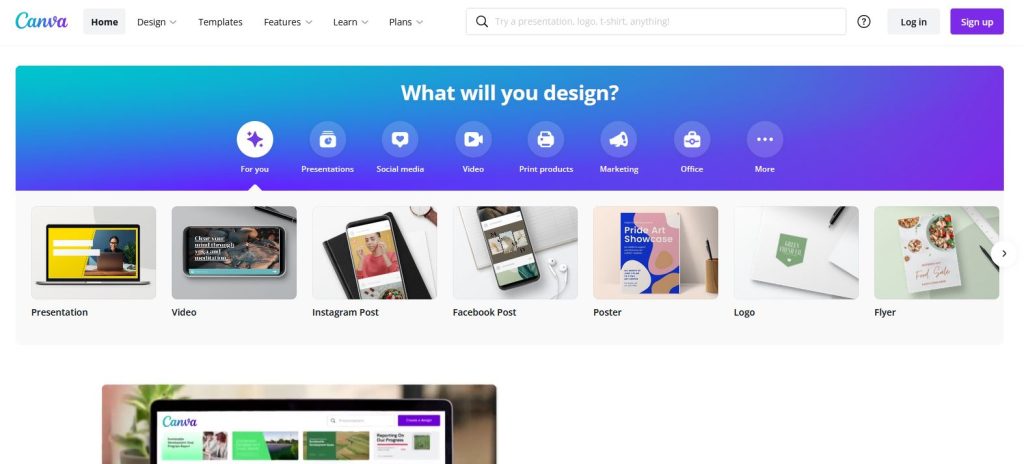 What if you can't find the right images that fit your content? Well, you can use Canva. Canva was made as a designing tool that doesn't require you to learn complicated design skills to make great images. It offers an excellent way to create what you need without that learning curve that tools like Photoshop have.
This tool can be used free or with the premium version starting at $119.99.
Conclusion
There are several tools available online that can help you increase traffic and make your content more successful.. The trick is finding the right tools for you.
You have to find tools that help you in different ways but don't require you to spend a lot of time learning them. I hope this list will help you with that.