How to Choose a WordPress Theme for Your School Site to Keep It Simple and Functional
In this day and age, where everything is just one click away, schools have to keep up with the trends. Students and parents alike will want to get the latest info from the comforts of their homes. A school has to have its webpage. It can't be just any page, though. You'll want something easy to use, straightforward, and appealing.
Naturally, you'll go searching for recommendations that'll improve everyone's experience on your site. But how do you pick a theme? Which features to add? How to avoid overbearing your students and their parents? Worry not! We're about to bring you six must-have features to spruce up your website.
1. Admission focus
Admission focus primary goal of your schools' website should be to attract new students. Concentrating on your entrance entails considering the appearance and substance of your home page. The most crucial thing to know is that you'll be speaking to the parents in most circumstances. The decision to send their child to your school is an important one.
To present your school in a professional light, avoid any crazy fonts and random pictures. Instead, appeal to their hopes and desires. Show off your campus, your classrooms, and events. Tell them not only what you expect of your students but also what you expect of them. Address common questions and briefly present what programs are featured.
Above all – keep it simple. Your school's website should make visitors feel welcome, not intimidated. The Acadam – University WordPress Theme will help you achieve just that, with an elegantly academic look to match.
2. News blog
Fascinating student stories planned activities, upcoming events – it all lives and thrives on your news blog! Any school worth it's salt will want to keep its students, parents, and faculty up to speed. You want your updates to be attention-grabbing but also easy to find. That is why you'll want to keep them in a blog. They make the required information more accessible.
Astra, the current leader amongst WordPress themes, might be your perfect match. It offers a great variety in blog design and archiving. Width, content, and meta – everything about your school blog is for you to customize.
3. Calendar
Along with the previously mentioned blog, a calendar is your school's heart and soul. The school's whole academic and social life should be available there. The activities and events that you offer establish your school's spirit. As a result, having a well-organized calendar on your school's website is essential.
That way, everyone interested can get the information they need to engage in these activities. Avoid the endless scrolling through old emails and let people find whatever they want, whenever.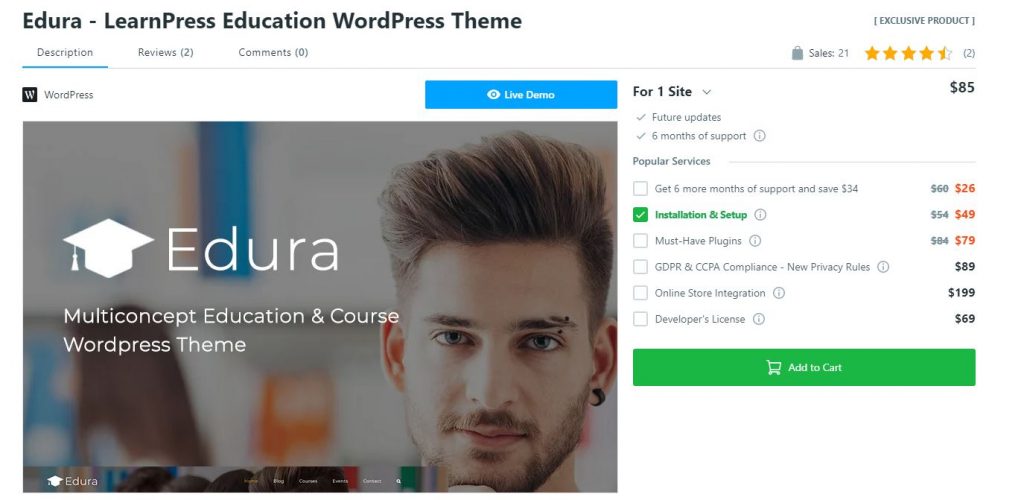 To help you out, we recommend The Events Calendar plugin paired with the Edura – LearnPress Education WordPress Theme. They both have user-friendly platforms, so you'll have no issues managing your school's events from start to finish.
4. Forms
Every parent has, at some point, felt the headache that comes along with the combo of children and paperwork. So, the school is demanding something important yet again. Relying on younger children as couriers can be tricky. A puddle here, a shove there, a snowball gets thrown, and now there is a soggy mess of a home address reminder on the teacher's desk. There's just so much to do for university students at times. They won't keep track of all of the papers that need to be brought to school.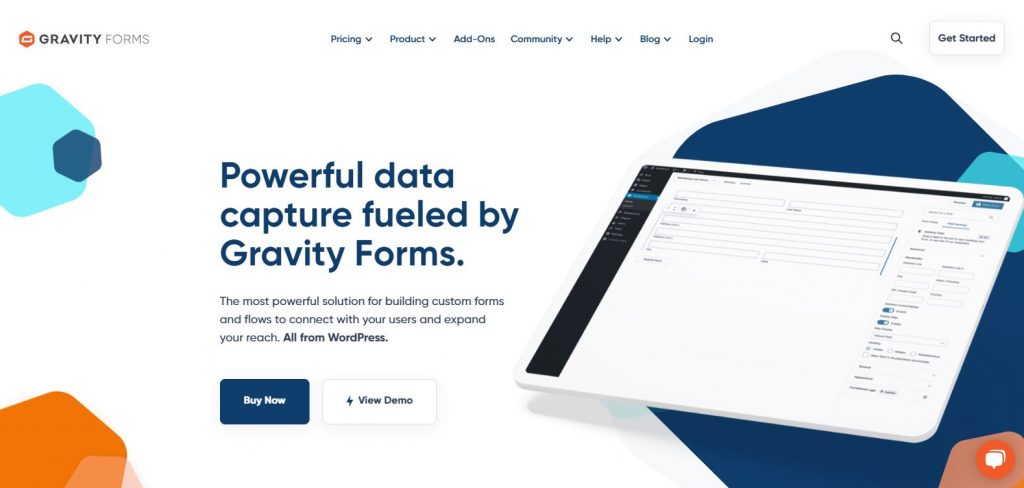 Well, help them avoid that whole mess and stress by simplifying your school's forms. With the WordPress plugin Gravity Forms, you can make your forms into fillable PDF forms or downloadable ones. It functions on most WordPress themes. Make sure to check your country's/state's signature requirements, and you're good to go. Best of all, there is no more data loss. Your website will store it all. You've just made life easier for a lot of parents and students.
5. Location
It's Open House day on your school's campus, and prospective students from all around are flocking to see what's going on. What could you do to help them and their families easily navigate their way there? Provide up-to-date location details and contact information, of course.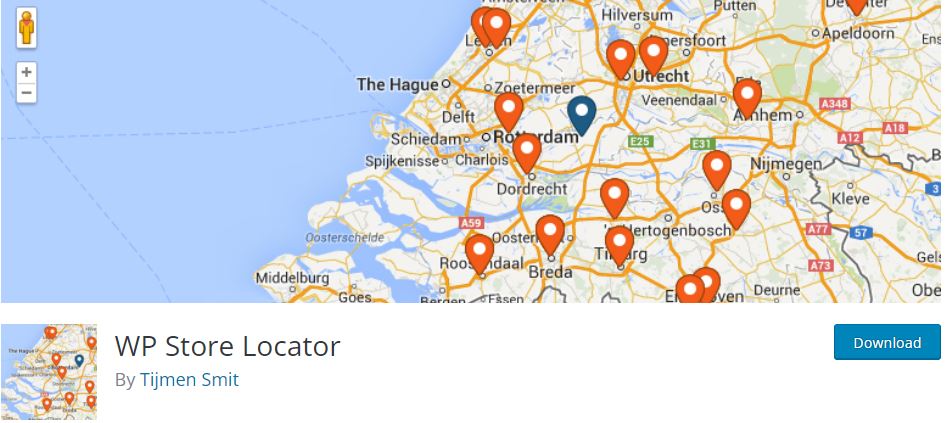 For this occasion, you could use the WP Store Locator plugin. That way, you can customize the map, add contact info, driving directions, and more. It comes with a handy statistics feature, so you can keep track of the search traffic that your school receives.
6. Student Information System (SIS)
The Student Information System (SIS) is the lifeblood of any school site. It may seem like a lot to handle, but it is pretty simple. The idea is to keep public information under control while giving secure access to private information like grades and schedules.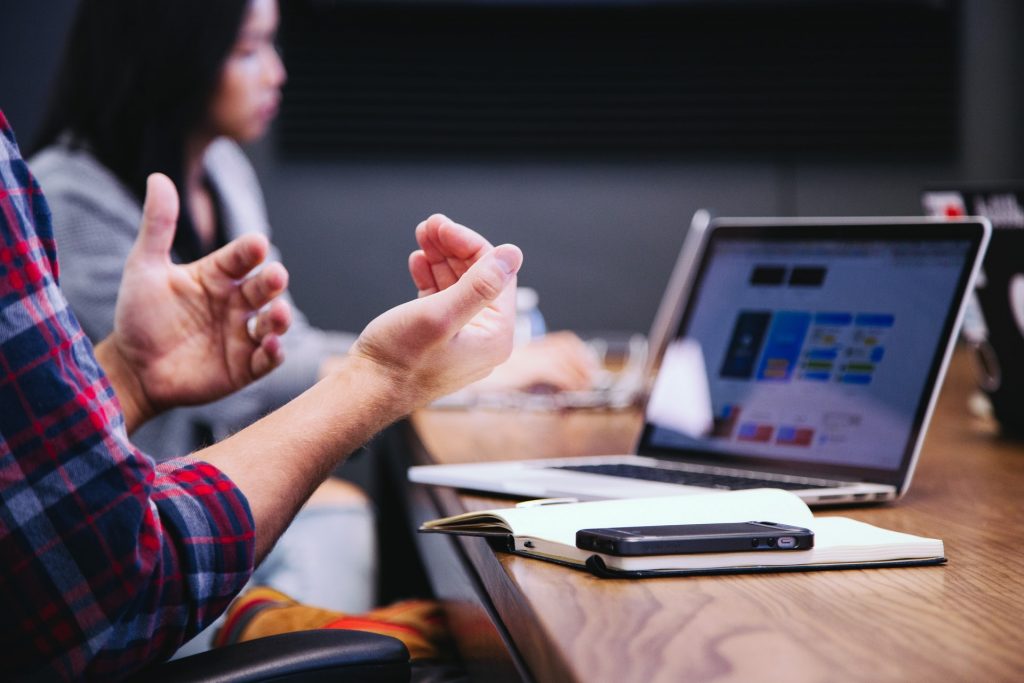 Even if you are tech-savvy, don't do it on your own. Integrating SIS into your website is something that you should consult with a school website development company. Private information such as grades and schedules depend on this. Students, parents, and faculty need to be able to trust your site with those.
Conclusion
Making and maintaining a school website can appear to be a difficult task. There are so many things to cover and a mountain of features that you could add. It is necessary if you want your school to provide a well-rounded experience in the digital era. Before you begin worrying, take a breath, and let's review what we've covered.
Keep your site simple and elegant. Our top recommendations are the Astra, Acadam, and Edura – LearnPress Education WordPress Theme. Pair those with The Events Calendar plugin to keep your faculty, students and parents engaged with all events. Make life easier for everyone by simplifying your forms with Gravity Forms. Keep your location and contact info updated with WP Store Locator. Remember, SIS is best done by a professional.
There are many things that you'll polish and add along with the way, as you see fit. On the other hand, your school site will never go out of style with our designs and functionalities.