5 Best WordPress Hosting Companies in 2021: Provide Your Site With Excellent Performance Data
Hosting is a significant and crucial part of every business that is running its work on WordPress. Like with any other company, there are many hosting providers.
As a result, WordPress hosting is a type of web hosting that is designed specifically for WordPress websites. When using a host made for these kinds of sites, you are getting a lot of different services and tools that will improve your site.
These kinds of hosts usually provide you with excellent performance data, speed, user rating, and similar things to get your attention. And these are all valuable things to look at, but there are many other things to consider.
Let's jump in and see what will suit you the best for your new website without further ado!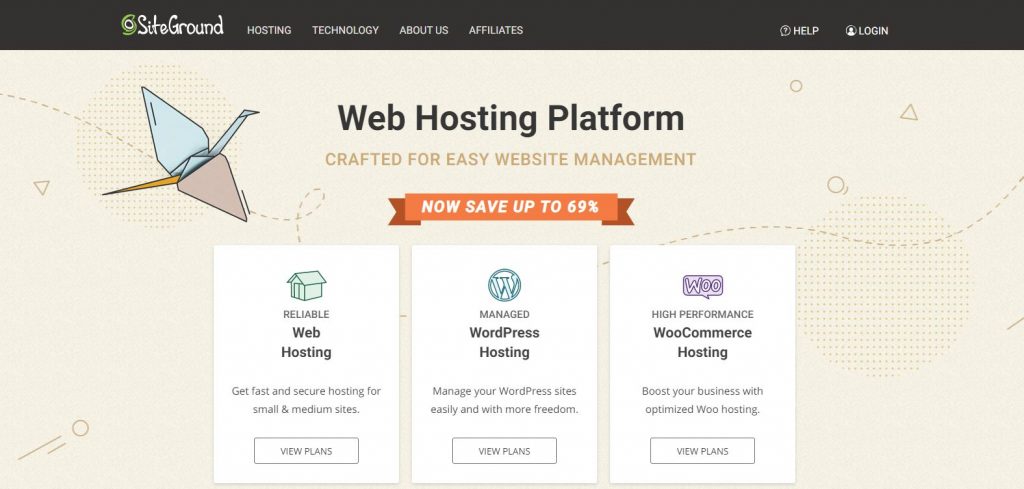 The first hosting provider on our list is Site Ground. It is a provider that WordPress actually recommends you to use.
They have a fast WordPress Launch system that will help you create a mighty website in a matter of minutes. But if you already have a site that just needs a smooth transfer, that is also no problem. With the help of their SiteGround Migrator plugin, you will be able to do just that, or you can put the trust in their experts that will do that for you!
It also provides you with excellent security and updates for it as well as unmatched WordPress Performance. Their SiteGround Optimizer plugin will flawlessly do its job in caching, front-end, and image optimization, ensuring that your site is faster than ever!
Their starting price plan is called StartUp, and it goes for 3,99 € per month.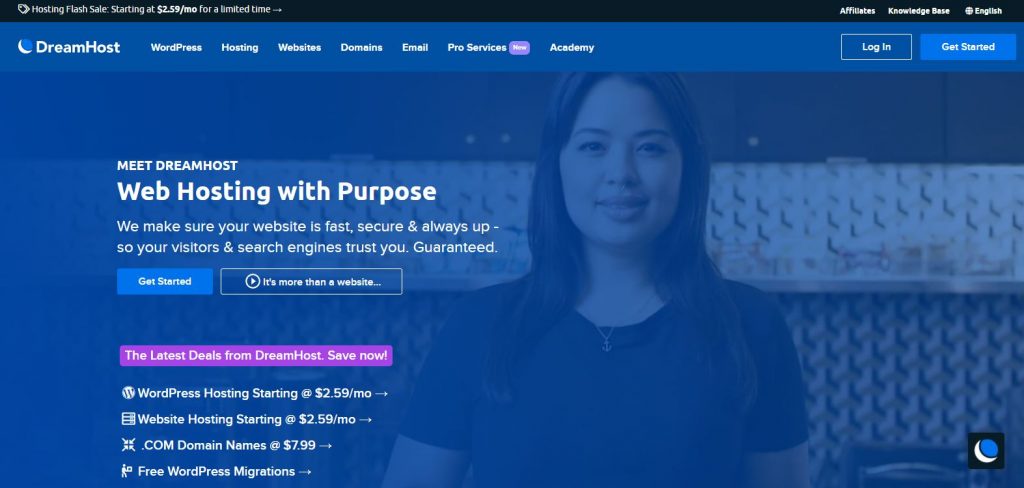 Dream Host is our second pick on this short but sweet list. They pride themselves as an unbeatable WP Hosting solution that is lightning fast, reliable, and optimized for WordPress. WordPress also recommends it, and it has in-house WP Experts in its corner and a great deal of WordPress-optimized servers.
They offer you instant WordPress Setup, Auto WordPress Updates, and a 24/7 support system for your site! You also get four things for free, and those are a free domain, free privacy protection, free SSL certificates, and free email hosting.
Nevertheless, you also get automated backups, one of the essential things that will keep your site safe at all times.
Their most affordable and reliable pricing plan starts at $2.59 per month.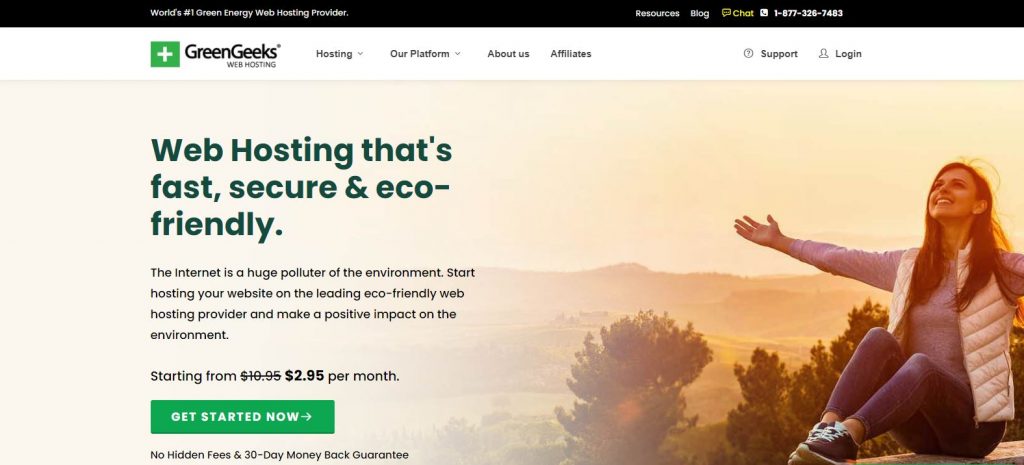 The third WordPress hosting provider is GreenGeeks. If you are an eco-friendly business owner but still need lightning-fast and secure hosting for your site – this is it! When a great hosting provider offers you a one-click WordPress installation, they optimize to ensure that your site performs at its best.
WP Acceleration also allows you to take advantage of LiteSpeed LS cache for the Wp plugin. That will ensure that your site is performing 4x faster. Besides, you also get a great deal of SSD Storage, SSL Certificates, Automatic updates, and 24/7 support.
Their starting price is $2.49 per month.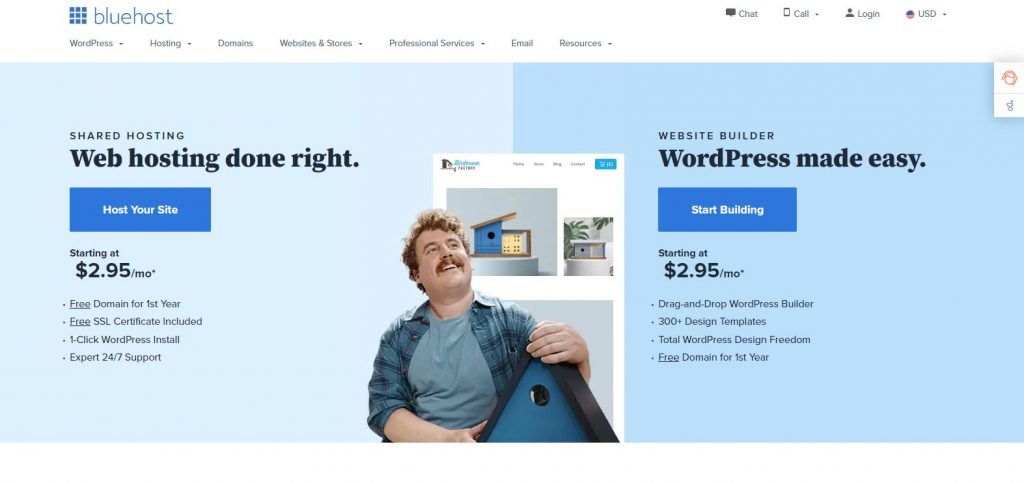 The fourth provider on our list is Blue Host. The blue host offers a variety of hostings. Amongst them is the one for WordPress. This one will also provide you with resources and tools to enhance your WordPress site like no one else.
As everybody else, so does this one, automatic WordPress Installation is there to get you started fast and secure. You also get Microsoft 365 available for your email accounts that will be branded with your domain name!
While we are speaking about the domain, you get a one-year free domain of your choice!
They know that Wp gives their clients complete freedom. That's why their BlueHost Marketplace is full of customizable themes and easy-to-manage plugins.
Their starting plan is called Basic, and it goes for $2.95 per month!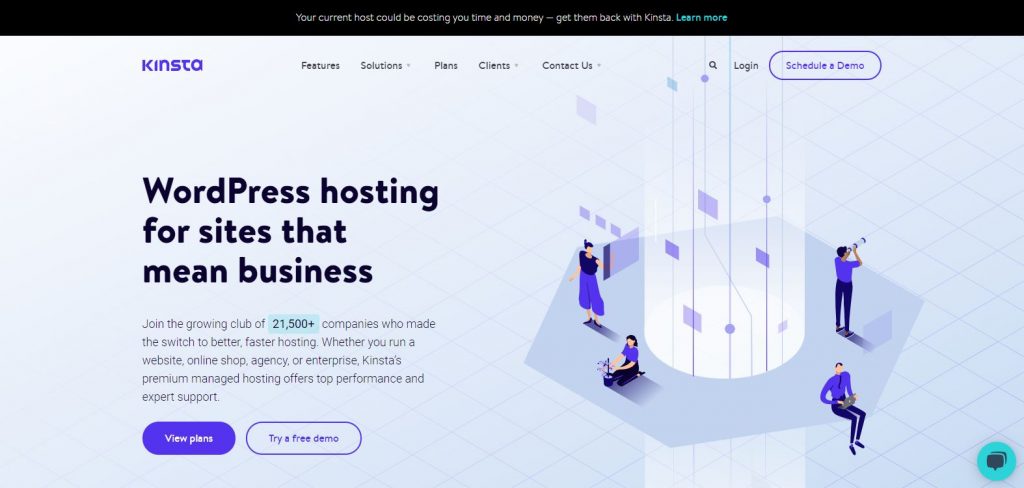 The last WordPress hosting provider that we have for you is Kinksta. It is a hosting provider that is meant for sites that mean business. Whether you run a small website, agency, blog, or online shop, they are a provider that will provide you with excellent performance.
They offer exclusively highest-end CPUs and global availability because of Google's C2 machines. To put it simpler, you can see your performance improvements by switching to this provider in a matter of a heartbeat.
Nonetheless, they offer security like no one else, a speed that will easily be your standard in no time, and a great deal of a support fr whatever your site may need.
Also, no worries, their dashboard is simple so that you will manage everything by yourself. You will also do tedious tasks with a button, such as controlling the cache, debugging, redirects, geolocation, and more.
Their starting price is $30 per month.
Conclusion
Finally, there are other considerations to make in order to have a successful internet business. The hosting provider is the base in this scenario. But none of this matters if the foundation is incorrect.
Everything starts with the provider. That's why it is crucial to take your time and see which one will give you everything to fulfill your site's needs.
Please don't focus on money only when choosing a supplier for your website. Take everything else because it will definitely pay off!