6 Best Tools for Developers: Create and Manage Your Website Quickly and Simply
If you want to be a great developer, you will need some tools to help you on your journey. Using the right tools may make your job easy and reach the maximum output each day. Nobody wants to spend a lifetime looking over every single thing. It isn't easy to make a glaze of every part of your website. Everyone is looking for some tools to make their lives easier. But, on the other hand, it isn't easy to find the right tools that may help you. Don't worry. We researched the best tools out there in 2021. Here is our take on it. Stay tuned.
1. WP Reset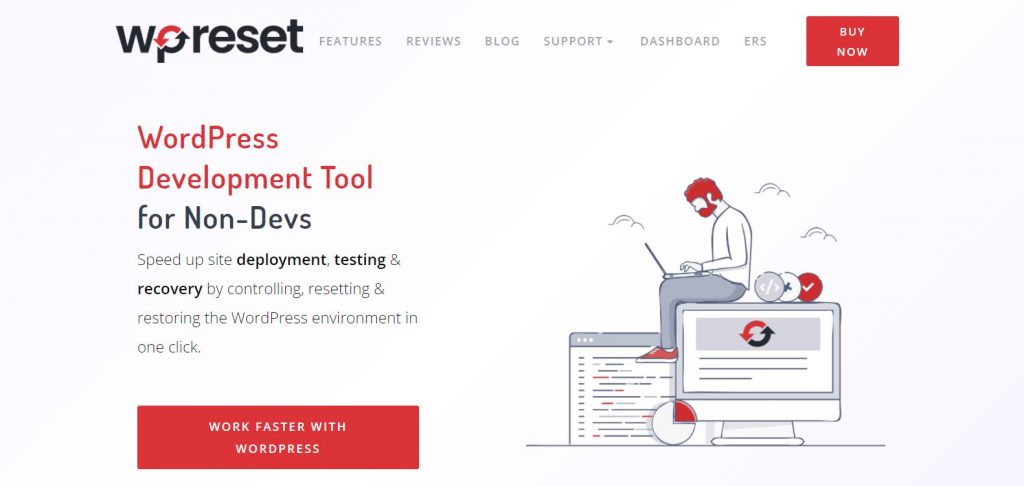 With WP Reset, you can easily manage your site with one click. You can spectate your testing and deployment and speed up the deployment of your site. There is a great statement presented on the front page of their page, and it states: "It's one of those tools that you simply don't realize you need until you see it in action, and then you wonder how the hell you actually lived without it." This statement is presented by Paul Clayton, who has over 15 years of experience in commercial design, and he has been teaching web design for a long time now. Taking this into consideration, we can see that this site is representable and well-functioning. They have some magnificent features such as:
Within one click, you can restore anything you previously worked on. Sometimes we get clumsy and accidentally make a mistake, deleting everything we worked on. You can quickly get back to your previous work with one click.
Create a collection of your favorite plugins and themes.
With the recovery tool, you can bypass the white screen.
With the various cleaning tools, you can remove any demo data
Want everything gone? Use Nuclear Reset
You can easily hide the license info
Automatic Snapshots
Safely store everything into The Cloud
With one dashboard, manage everything
They have over 400,000 happy users, and you should become one. Everyone loves discounts, luckily for you, there is a 50% discount today. You can go and check it out.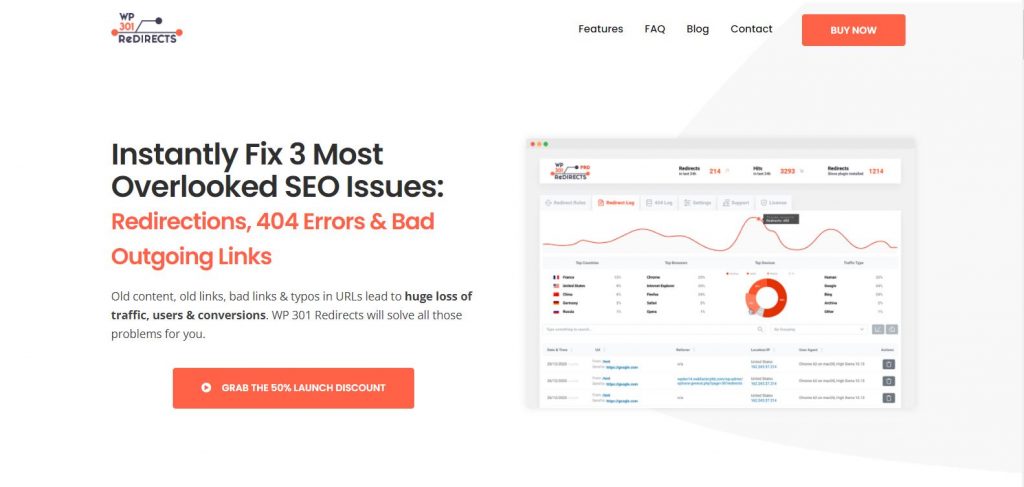 If you have trouble with the three most common SEO issues, this tool can help you manage them. You can easily handle your 404 errors, redirections, and wrong outgoing links. If you have old content, old or incorrect links, this can cause a massive loss in traffic, making you lose users and your conversion rates go down. They only have the tools you need, no unnecessary things added.
With this tool, you can instantly boost meaningful traffic. Change in the URL structure, and no worries, easily handle any redirections. Take a look at every link on your site. Wrong links drive traffic down. Get built-in charts and get the necessary info you need. Plus, on top of all these fantastic features, they are customer-friendly and provide excellent support. Join the community of over 100,00 satisfied customers.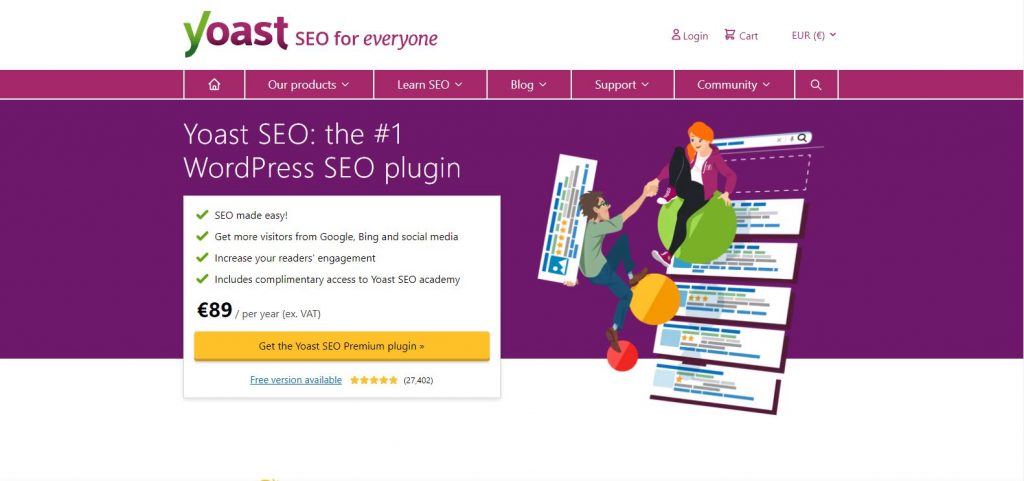 This tool is a favorite within the community of developers. With Yoast SEO, you can get more visitors from all forms of social media, from Google, and many more. This site is all about meeting the highest standards of SEO. You can optimize your content with the fantastic tools they offer, making your content SEO friendly.
A free version is available, but you can also look into the Premium plugin, which offers many more opportunities for growing your page. This premium plugin costs 89 euros

If you need help with many different things, then this is the right tool for you. JetPack is one of the most popular tools out there that is also greatly loved amongst users. This plugin is suitable for everything from your WP security to performance to marketing and designing tools. It has it all. The main goal of this tool is to make WordPress sites safer, faster to use, with the ability to grow your traffic.
They have a free CDN that automatically optimizes your images. What does this mean? It means that your page is going to load faster, which drives more conversion. They have an estimated number of 5+ million active installations. Their reviews are pretty astonishing, with 1,026 five-star ratings. Check it out yourself.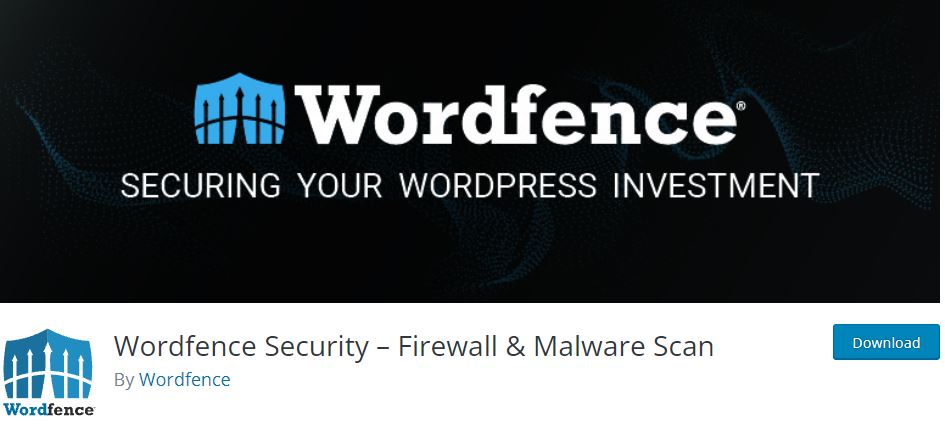 WordFence Security plugin is suitable if you are the type of person who constantly worries about their privacy. This plugin provides the necessary protection, and it is made only for security. How does this work? Very easily. WordFence puts a firewall on your site, preventing malicious traffic away from your site. It gives you an insight every time something weird happens. If you want to decrease potential dangers that can occur your way, this is a great site.

When someone arrives at your page, looks are essential. Everyone wants eye-catching things to make them stay. Achieve that with this plugin. This website builder allows the creation of different page designs. Elementor gives you a visual design interface to easily craft your site from the beginning or eventually use one of their available templates.
Elementor is a really great drag and drop website builder, but it's not the only one. There are dozens (or even hundreds) of other visual website builders out there that make it much easier to manage your WordPress website. But against their background, Elementor compares favourably with a convenient and intuitive interface and wider functional options.
Conclusion
These are generally some of the top best tools made for you. Managing your site is sometimes hard, but with the use of these tools, it is much easier. In the end, let's look at the WP Reset one more time and remind its importance for managing your website quickly and easily. You should check it and find out about all its advantages.