3 Best Free WordPress Reset Plugins: Reset Your Entire Website Safe and Easy
Everyone can make small or big mistakes while setting up as well as maintaining their website, but luckily various plugins will help anyone to correct such mistakes. With it, you can reset your entire website and start over, or just reset the parts you do not like and fix them.
Thanks to such plugins, you can do all this in just a few clicks, and you will save time with it. Because of that, we would like to provide you with Best Free WordPress Reset Plugins.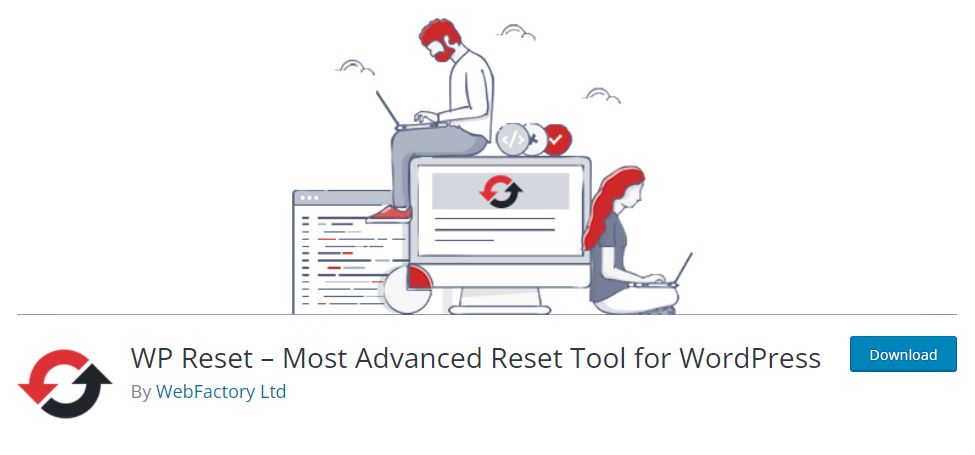 WP Reset will offer you a free version and a PRO one, but of course, the PRO version has many more advantages and is more worth taking because you will get everything with it. You will be able to reset all settings or websites, but you will also be able to solve problems that arise individually.
You can delete individual widgets, themes, plugins, content, data, or specific folders. In any case, if you want to start from scratch and do a general cleaning of everything you have, a feature called Nuclear site reset will help you there. With this feature, you will have a clean page with which you can start experimenting again.
This plugin works by taking snapshots and thus storing all the changes you make on your website. In addition, you can save these snapshots to your WP Reset Cloud, Dropbox, Google Drive, and iCloud and return them at any time to find them in your favorite options. But that's still not all. With the PRO version, you will have access to White-label, WP Reset Dashboard, Emergency recovery script, collection creation, and much more.
The only thing we will further explain is the Emergency recovery script feature. In any situation where you have difficulty reversing things, this feature will help you with that. If you accidentally broke your website or have a bad plugin or a problem, you can solve all that in just a few minutes.
The free version will not be able to do all that. The only thing you can do with it is make several snapshots, delete themes and plugins, and clean custom tables.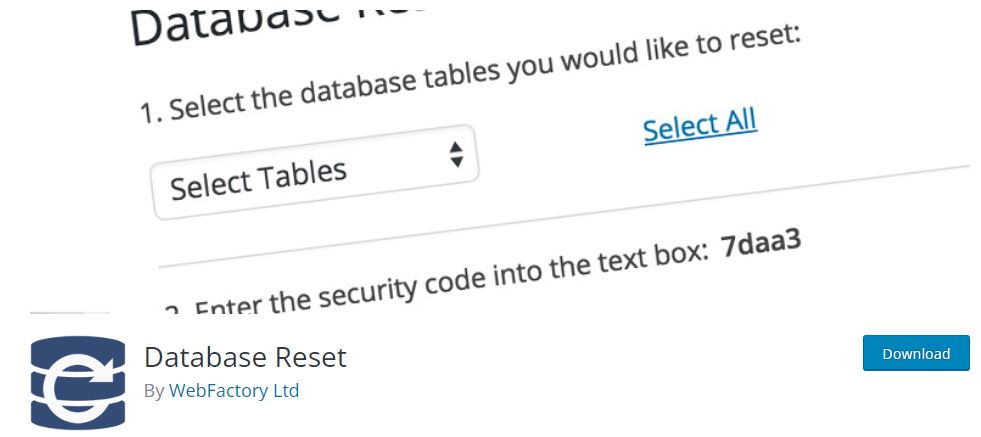 Next in line is Database Reset. If you are looking for a plugin that will reset your entire database, then you can stop your search. Database Reset will do exactly that without any additional modifications and in just a few seconds.
Keep in mind that you have the ability to first confirm resetting in Database Reset before you do it. By doing so, you will never unintentionally erase your efforts and progress. However, if you want to use your coding knowledge with this plugin, you will be able to do so with a few simple commands.
Do not let that worry you. It is just right for anyone who has just started coding or for someone that prefers that way of working. For example, with the command wp reset database command, you can reset all the tables you are working on, or with the command wp reset list, you can create a list of all table names.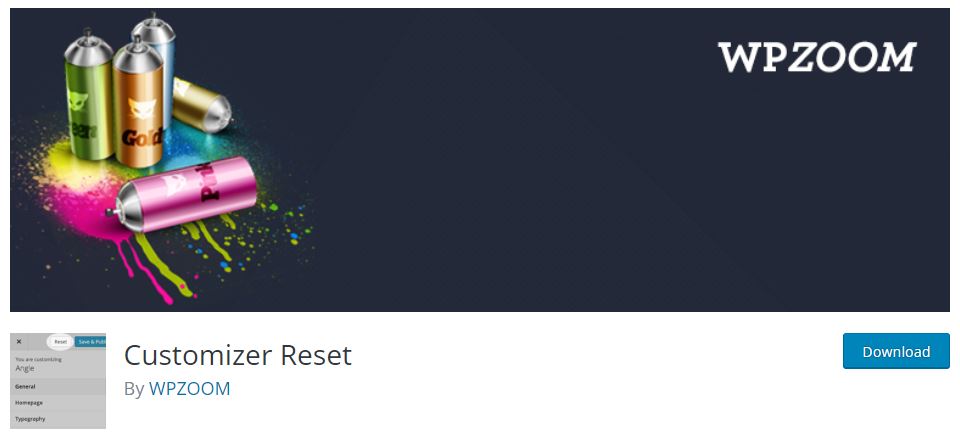 The last one on the list, about which we will write a little more, is the Customizer Reset. With this plugin, you will not be able to do everything you can with WP Reset, but you will still be able to do a lot.
Although this plugin is more concerned with themes than the complete website, it, however, performs an excellent job. You can reset themes that are created within the WordPress Customizer, and you will be able to use it to remove any modifications that could appear.
In the customizer tab on the upper left side, where you can find a saving button, you will find a reset button in WordPress Customizer. It will be introduced after you go through the installation process, and with just one click, you can reset.
Conclusion
We hope it is clear to you how much you need such plugins on your WordPress website. During the website designing process, many kinds of plugins became very crucial since they can work and perform as some kind of support system throughout serious errors, problems, or other issues.
Correct any mistakes that might appear before your visitors notice them. The very possibility of resetting will save you in the most critical situations, and from these plugins listed, WP Reset PRO is the best in that field. Why not try it for yourself and see how great it is? It is simply the best option you can have, and you should grab it as soon as you can because we are sure it will change and make your life easier.