10 Best WordPress Plugins for Teachers and Online Educators [Make Your Teaching Site Functional and Interesting]
Online educators already know that nothing would be possible online without a great set of tools and plugins to help you navigate a class. For teachers especially, transferring everything online at the beginning of the pandemic was a challenge, and we get it.
But, if you found yourself thriving in the online teaching world, then a little help from a few plugins will come in great handy for you!
If you don't know already, WordPress is a platform that allows people to create a website for whatever they want to, including an online education system. But to make this site functional, excellent, flexible for everyone, there must be a few tricks that you need to have. Those tricks go by a group name of plugins!
They are little helpers that bring new functions to your site that you did not have before and trust us, and every site uses these things. So, without further ado, let's jump in!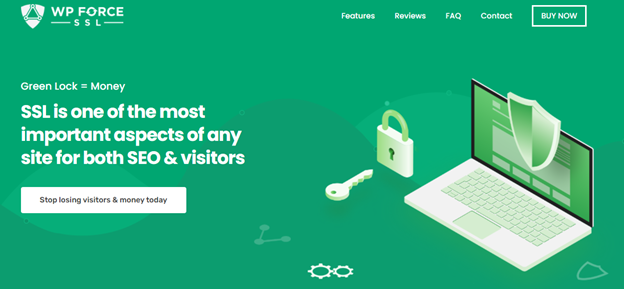 The first plugin that we have on our list is Wp Force SSL. This one is one of the essential plugins that any site needs to have nowadays, even if you are an online educational site. It is a tool that is important for visitors and SEO.
First, lets us explain what an SSL certificate stands for. It stands for Secure Socket Layer, and it's a digital certificate that authenticates an identity of a website and enables it to have an encrypted connection without any troubles.
It is a great asset to have a tool to monitor your SSL certificates correctly. Whether you forget to renew it, this tool has a real-time SSL monitor that keeps an eye on errors. It checks your site for more than 50 errors without any problem!
Besides, it has everything you need to configure SSL certificates, and you can do it from a straightforward, easy-to-use dashboard!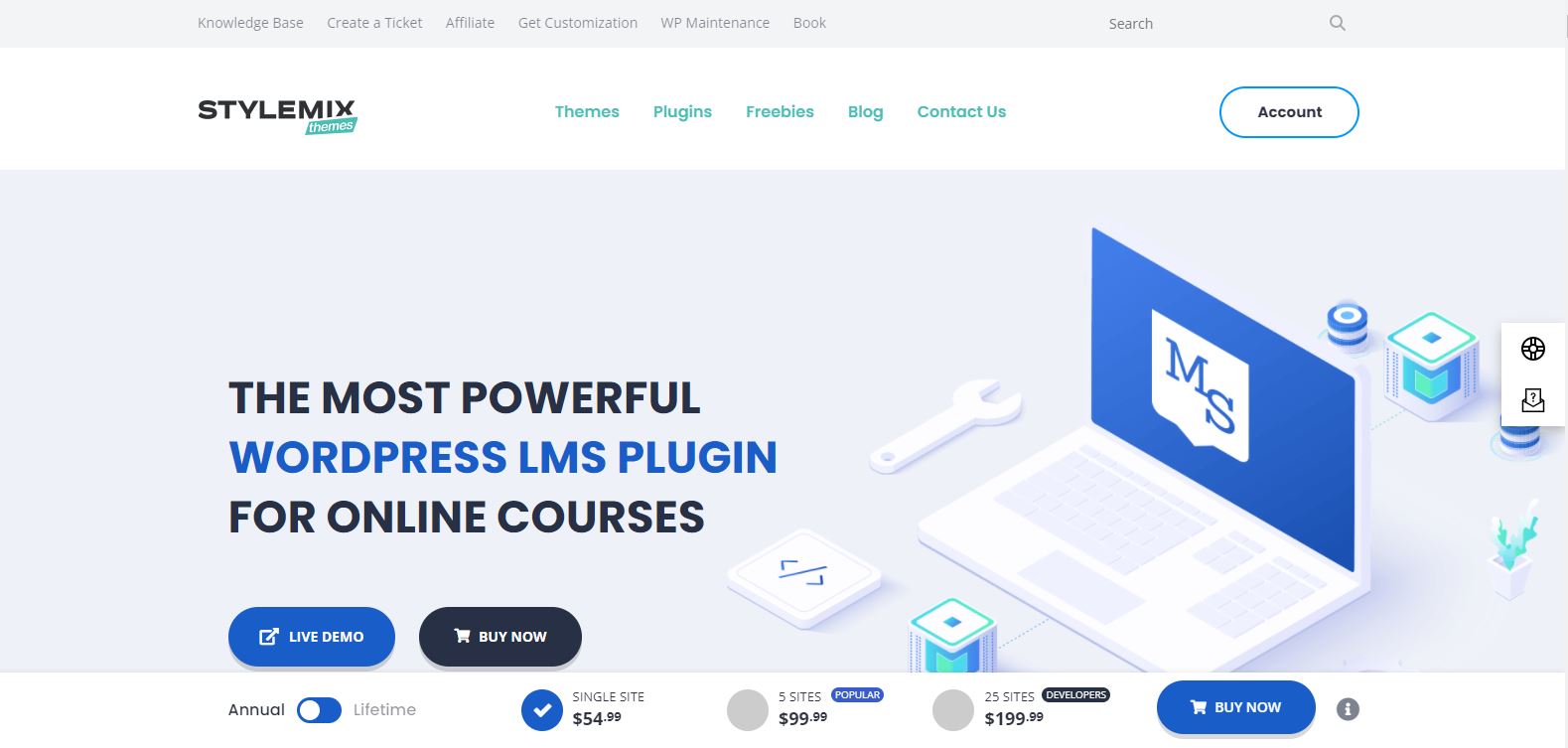 MasterStudy LMS is our second pick on this list. This is a tool that is probably one of its best in online courses and online learning systems. It is helpful for many reasons, but the courses you can make with this one are next level. You can use graphs, slides, fee structures, etc.
Some key features are developing lessons, comment systems, and constructing quizzes. Depending on the test's requirements, you can create quizzes with multiple or single choice options or a true or false option.
The lessons can be created in three different ways: text lessons, slide lessons, and video lessons. And the comment system allows students to comment during the presentations to have two-way communication with teachers.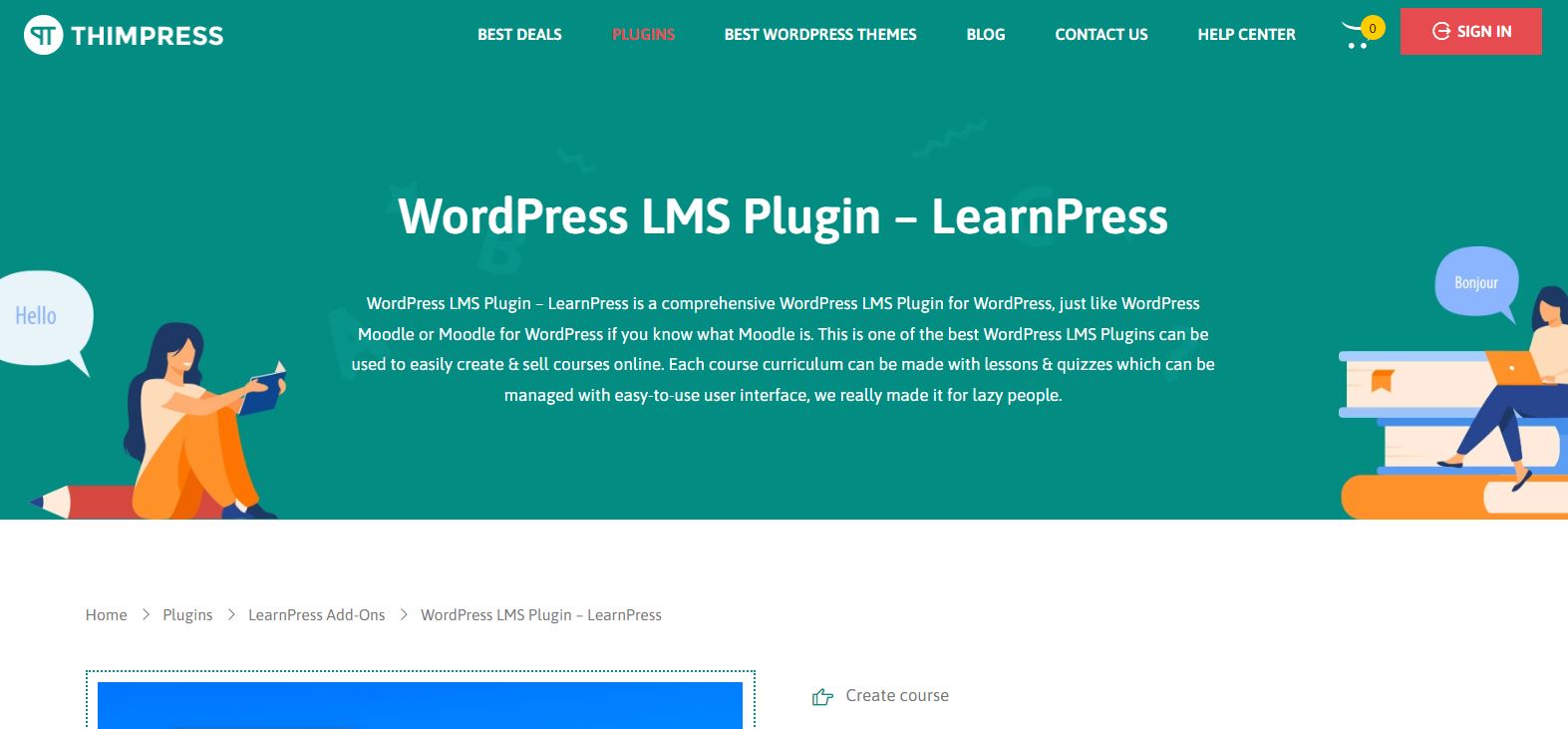 The third spot goes to LearnPress. This WordPress plugin is great for making, managing, and selling online courses. So, if you are someone that wants to do this kind of job on the internet, this tool is the perfect fit for you!
It has a pretty straightforward interface that an average user can use without a problem. It allows you to install different features on websites that you need like, certificate builders, course review, import, and many more.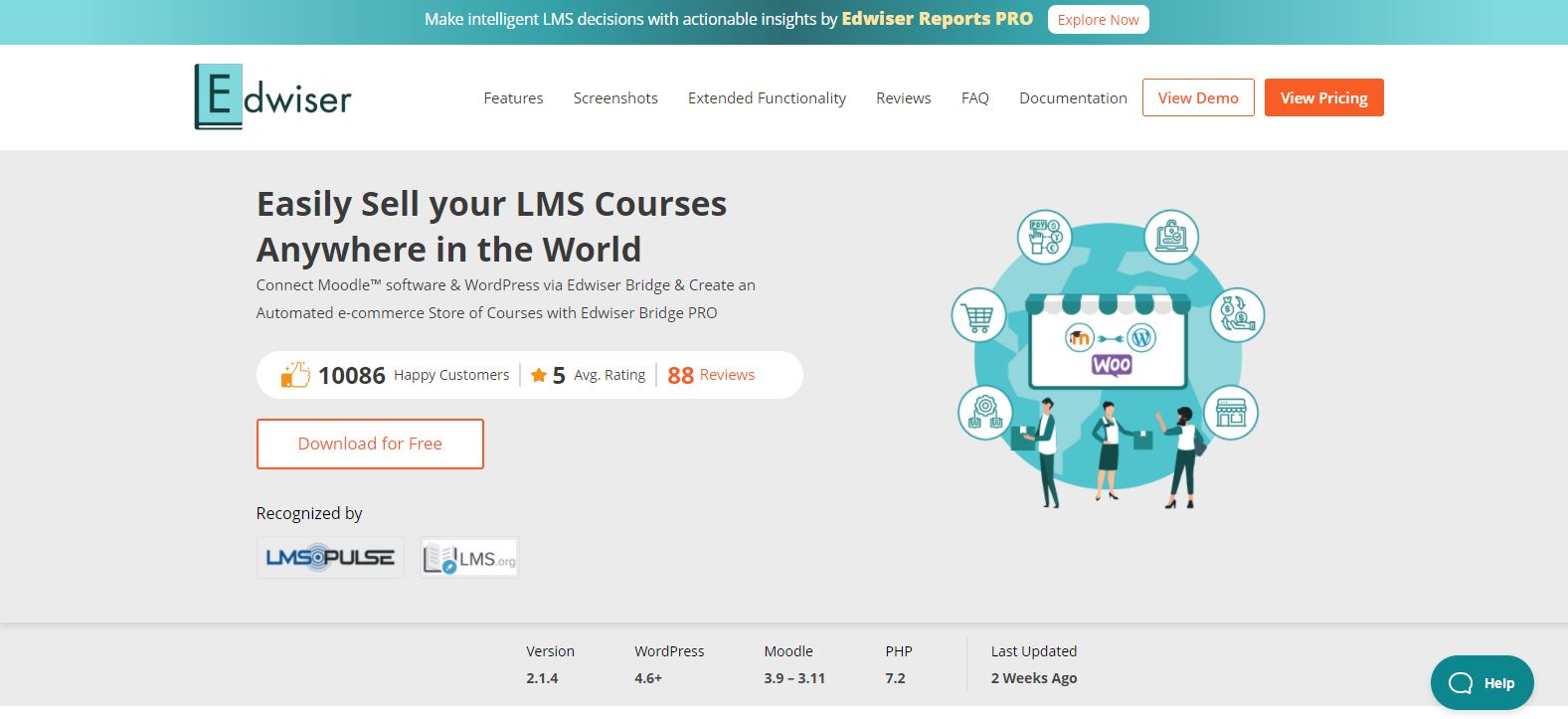 Edwiser Bridge is our fourth tool on this list. This little gem is one of the greatest in integrating a stable and robust learning management system, also known as LMS, on websites. It practically connects Moodle sites and WordPress platforms like a pro.
Plus, it gives you the option to have full automation on your site, which lets you integrate an eCommerce solution for a complete experience. So you can sell your LMS courses anywhere in the world without a problem.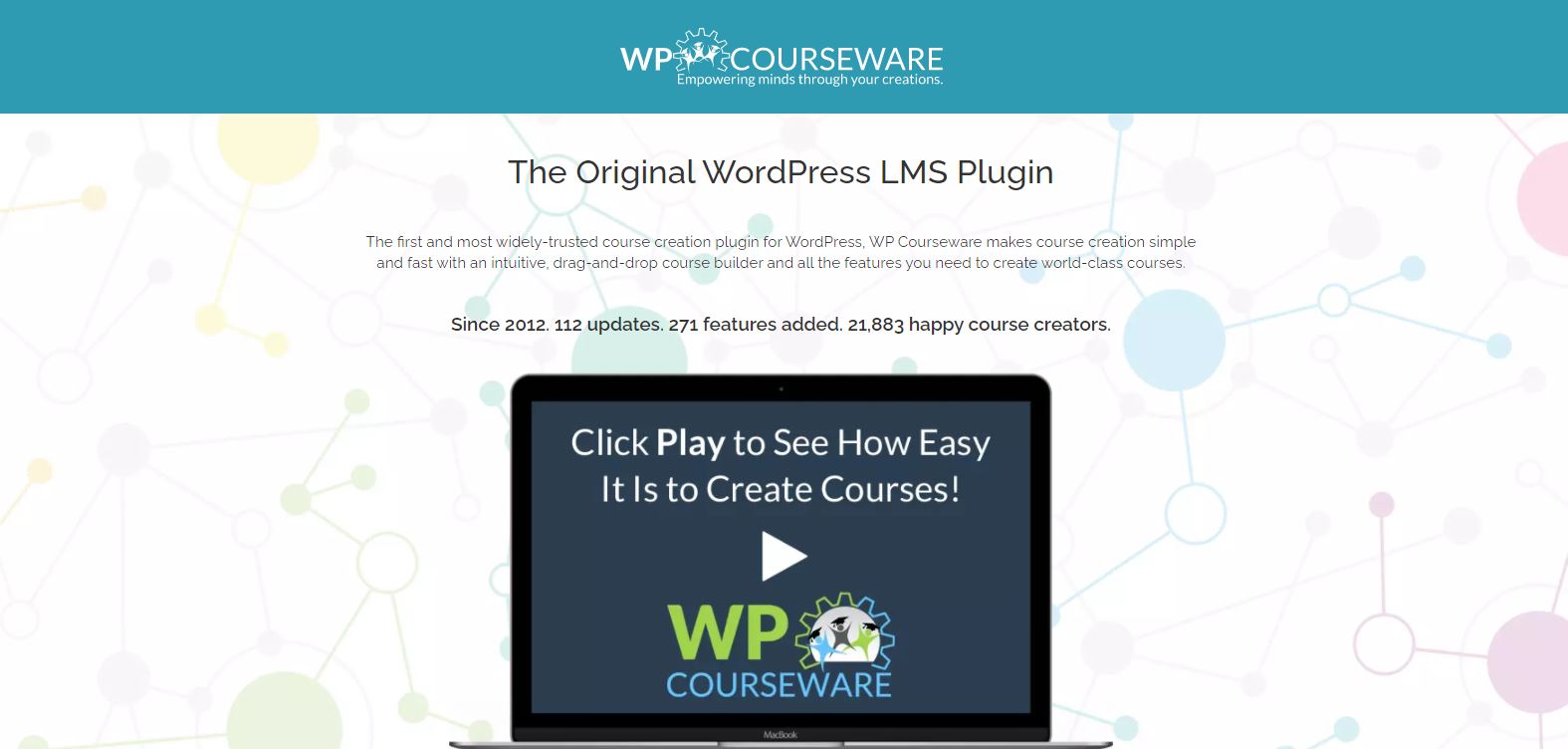 The fifth spot goes to WP Courseware. It is a tool that helps you create courses without any problem. The plugin has many features that you can use, plus it is a drag-and-drop tool meaning everything can be done with just your mouse.
And you do not have to know how to code or to have previous design experience to create these courses- that's why drag-and-drop is so fun to use!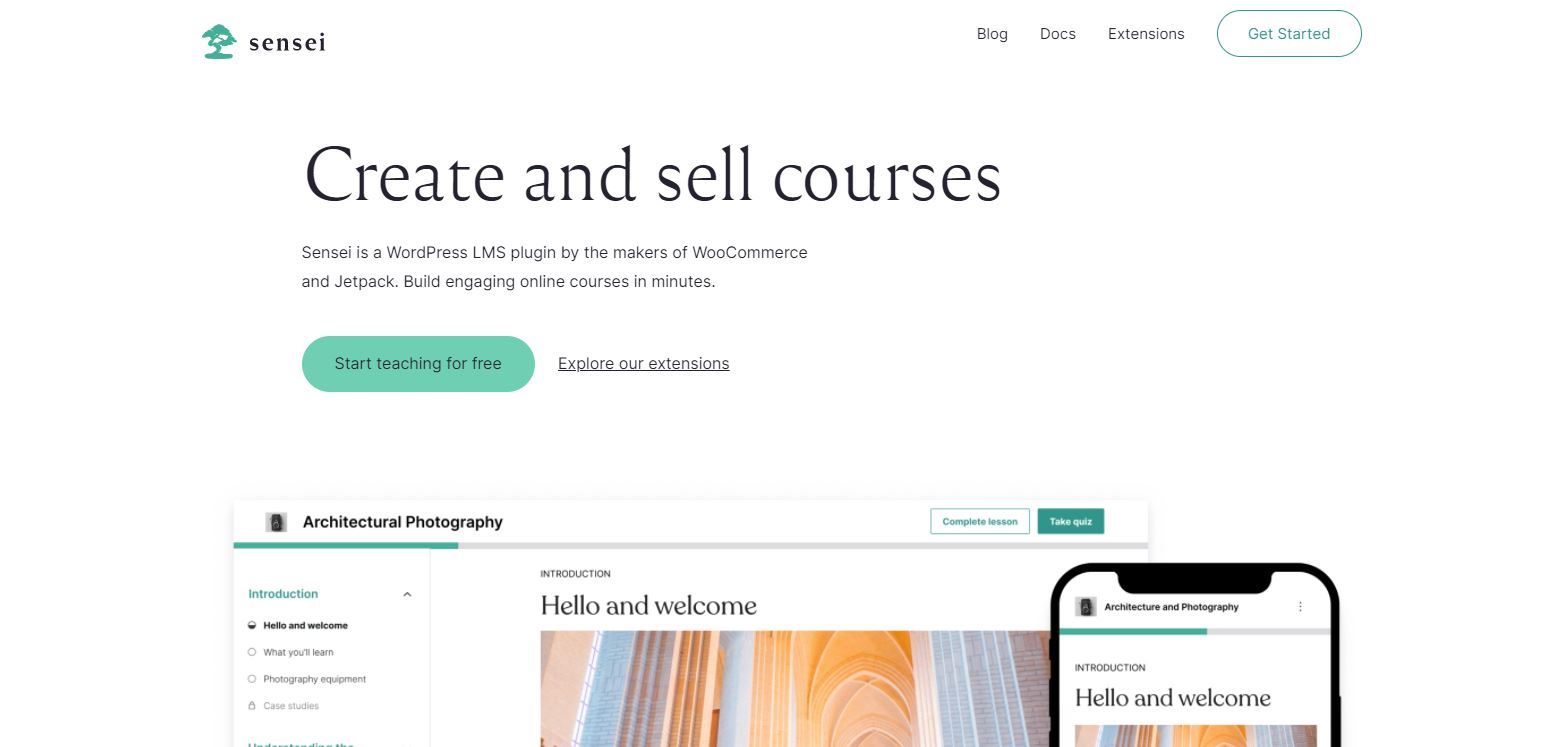 Sensei is yet another tool that will help you create and sell courses, and it lands on the sixth spot on this list. Except for classes, you can also create fun quizzes with this one.
It has a lot of customization options that can be fun for you or the students. You can make a quiz that a student must pass before entering a course. It has way more variety for you to choose from, so it is safe to bat an eye on it.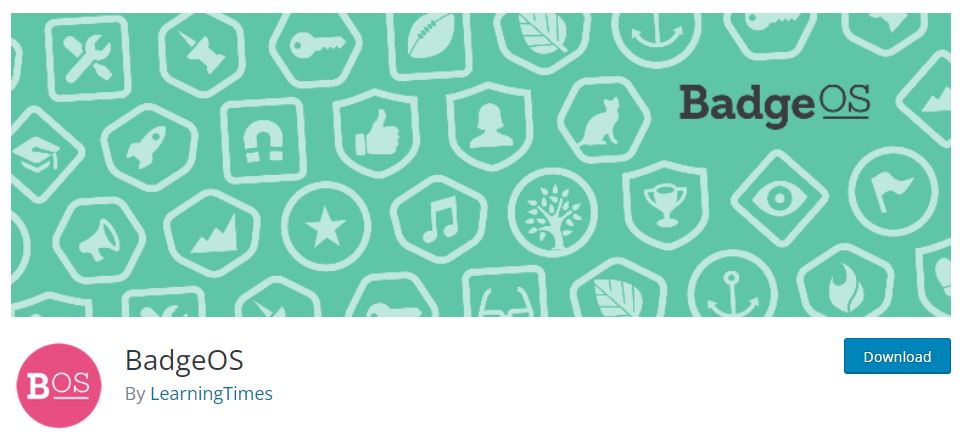 The seventh place is reserved for BadgeOS. It is a plugin that will help you add small fun things to your learning process, and it is free!
BadgeOS lets you create fun things like award points, leaderboards for your top students, badges, assignments, and many more similar items. It can be a charming addition to any learning site!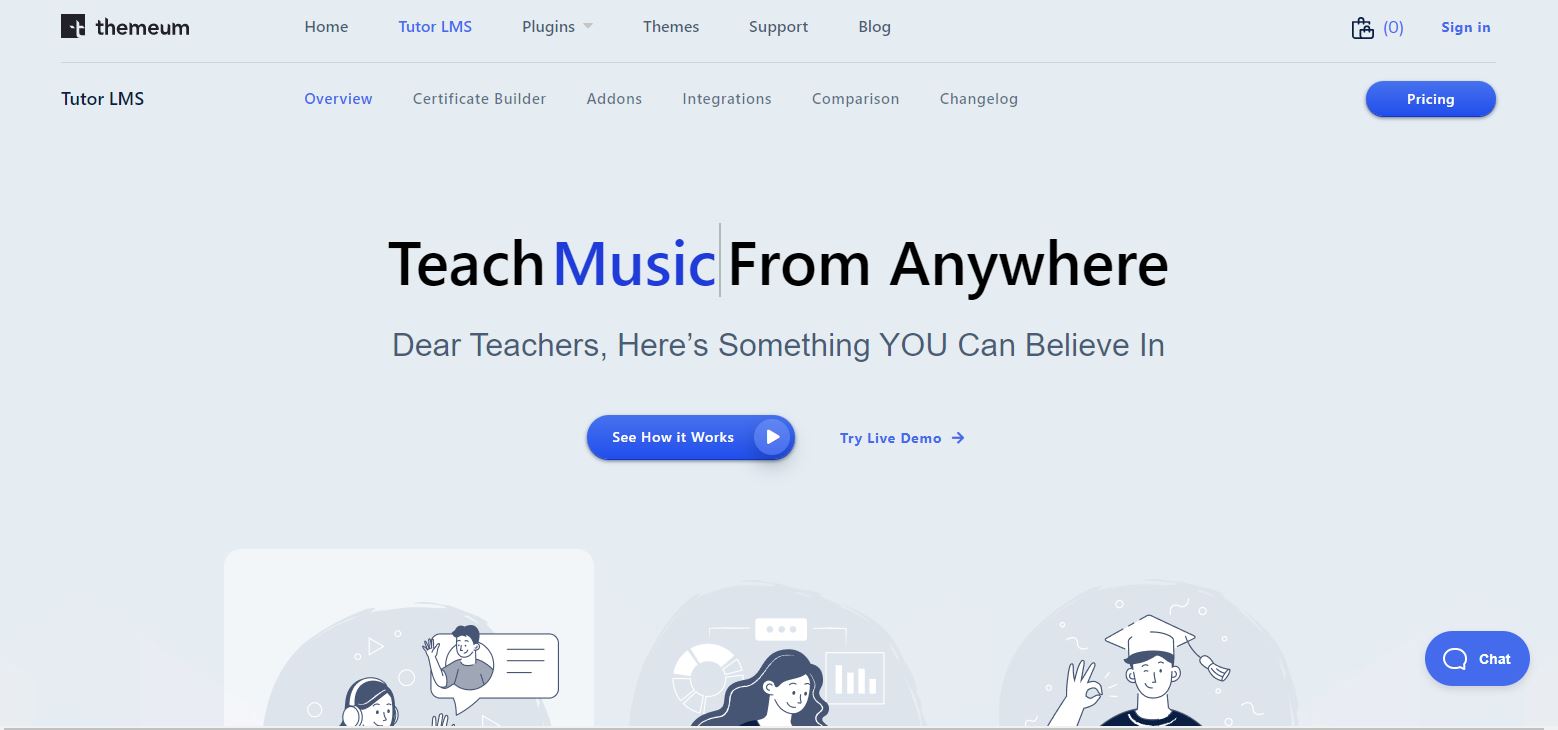 Tutor LMS is our 8th pick on this list. It has all the necessary features that you need to create, manage, and sell courses online without any difficulty.
You can create fun little challenges and quizzes that can drive up the engagement from students like never before.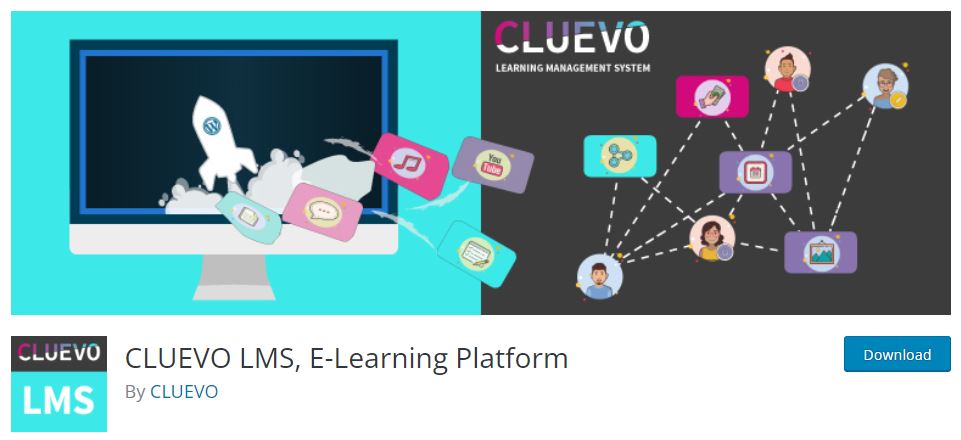 The ninth spot goes to CLUEVO LMS. It is an open-source plugin that is made for adding a learning management system on WP sites without any troubles.
The plugin helps you add different media types for your courses like podcasts, video tutorials, e-learning modules, and many more. It is effortless to use, supports multiple languages, and supports SCORM 2004 fourth edition!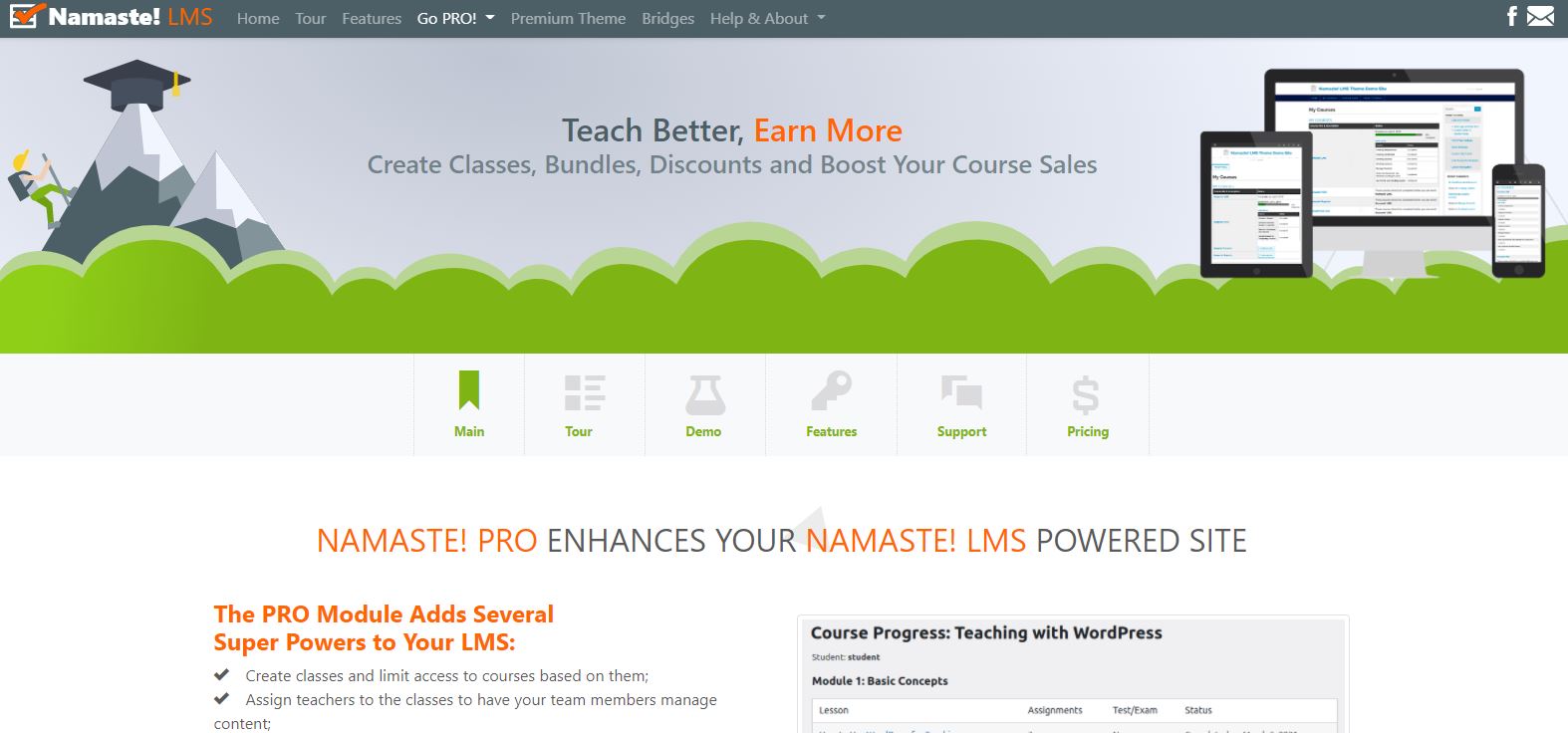 And lastly, on the tenth spot, we have Namaste! LMS. It is a learning management system that gives you the option of adding an unlimited number of assignments, courses, lessons, and students without batting an eye.
Plus, you can create and give specific custom rules depending on your needs for accessing a lesson or a course.
Final Words
In the end, the online world is thriving, especially nowadays when everything possible to change online is doing just that. There are tons of people doing online courses, teachers selling lessons, and they all are doing it with the help of some tools.
We listed ten tools that you can use to boost your online presence and make money like a professional from day one!