WooCommerce Export Orders – PRO
Finally a Simple To Use Plugin to Extract YOUR Data!
This is the PRO version of our export plugin for WooCommerce. With this plugin you can export a variety of data from WooCommerce including:
[purchase_link id="555" text="Add to Cart" style="button" color=""]
Includes new feature & security updates and customer support for 12 months. All prices in USD. 60-day hassle free money-back guarantee
Here's a couple of screenshots showing the plugin in action. See how incredibly powerful WooCommerce Order Export PRO is – export your data quickly and automatically.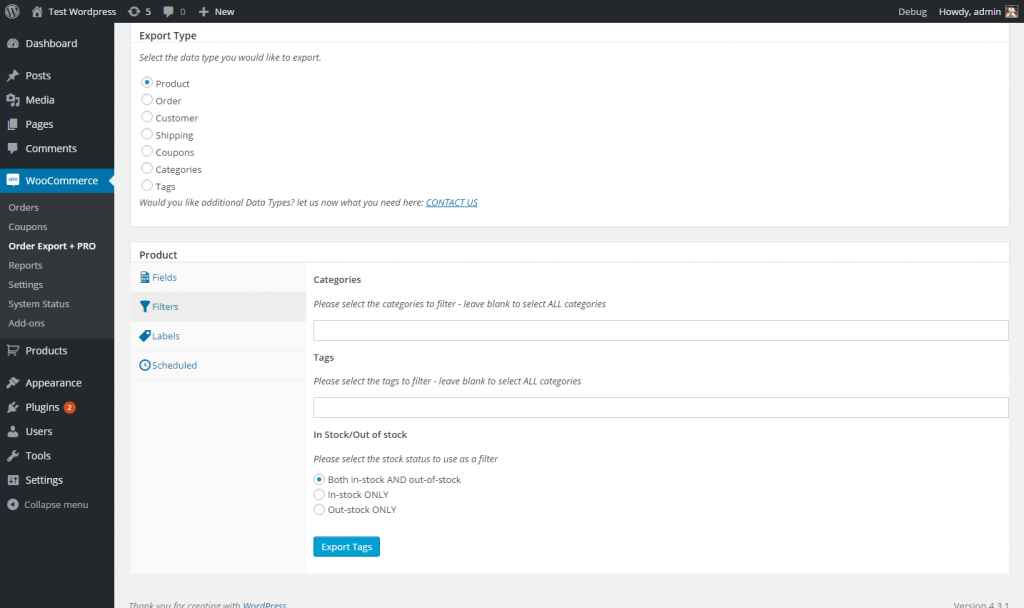 Select the Type to Export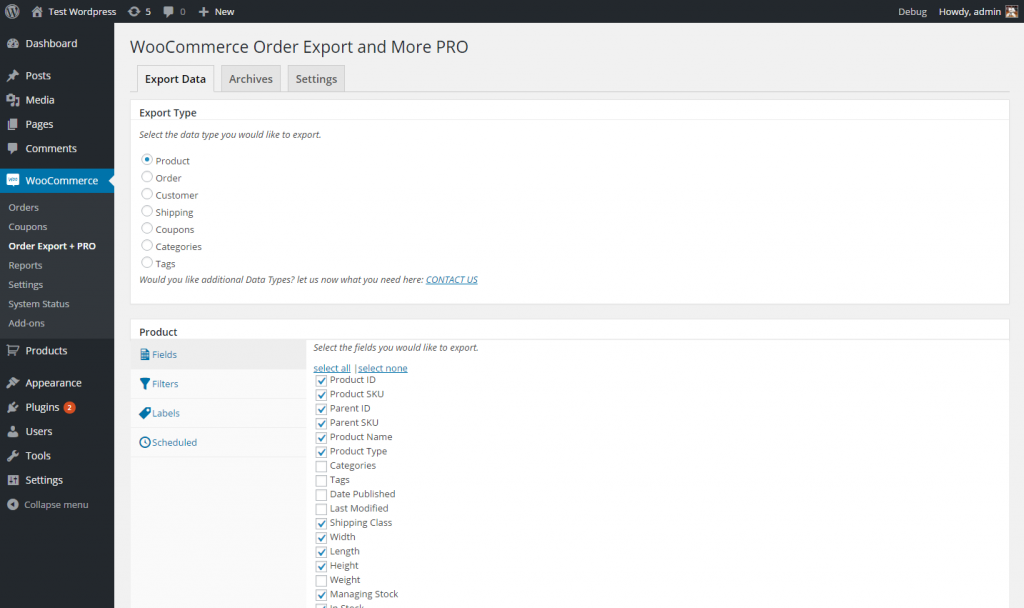 Apply Filters to your Export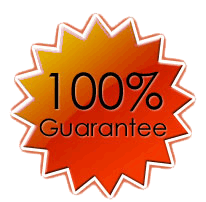 100% Money Back Guarantee
If you have a question you would like to ask before you make a purchase, contact us HERE – we are very happy to answer ANY questions you have.

License
This purchase entitles you to use this plugin on one site and receive updates and priority support for 1 year from the date of purchase. Your plugin will still work after one year but you will not receive updates or priority support.
Ready to get access to all your data in your WooCommerce store?
Click the purchase button below and you'll be up and running in no time!
[purchase_link id="555" text="Add to Cart" style="button" color=""]
Includes new feature & security updates and customer support for 12 months All prices in USD. 60-day hassle free money-back guarantee