The 4 Best Online Course Creators for 2022: Make Interesting Courses and Engage Your Students
Online courses are beneficial, and anyone can find something valuable for them. The importance and quality of online courses are rising nowadays with the popularity of online learning. Here you can read about some of the essential elements of a good online course.
For the time being, online courses provide a speedier means to acquire some current skills required for occupations originating from the development of new technology, something that traditional schooling cannot.
Online courses are considerably more responsive than traditional teaching and education, and it takes time to integrate something like that into a formal educational institution's official curriculum. Courses are the only method for people to develop skills for those professions until that happens.
There is a great demand for online courses in different fields of expertise. If you are looking to create an online course, here are the best 4-course creators for 2022.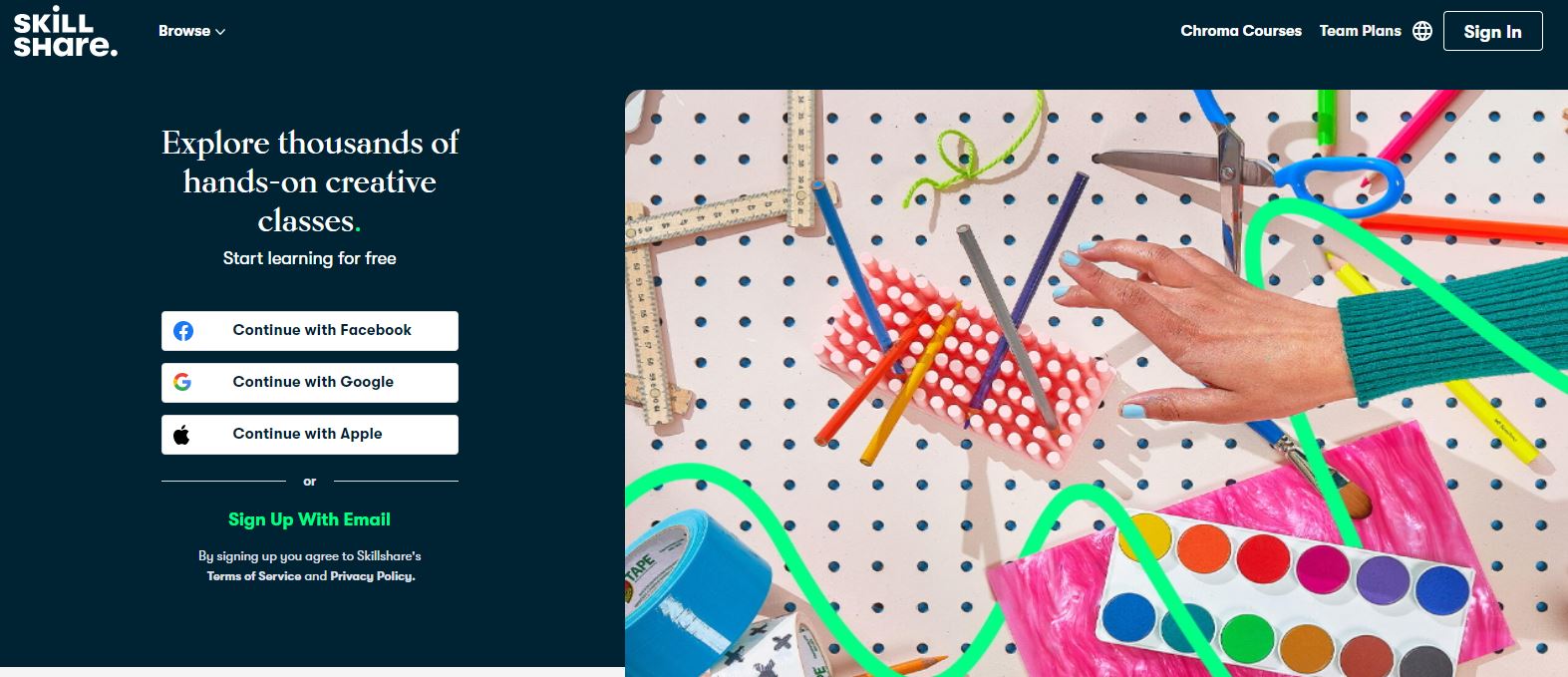 Skillshare, unlike the majority of the other online course providers, does not offer many long-term learning options. They stick to relatively brief approaches based on video-based learning, with only one final project and no exams.
Skillshare, like almost all education and content websites, uses an algorithm to make suggestions. This platform is for people who want to learn a very simple skill and want to perfect it. Individual courses are available on Skillshare, which means that to build a profound understanding of a subject, the user must choose which courses to link, but the recommendations algorithm assists.
Higher education institutions and businesses that want to market their tools or programs have not been accredited by Skillshare. The emphasis is on practical knowledge and a pace that is not hampered by time constraints or many checks.
The project is required in all courses, and the lecturer determines the length and complexity. Skillshare is a learning platform built on a community of other students who help each other throughout class and project development.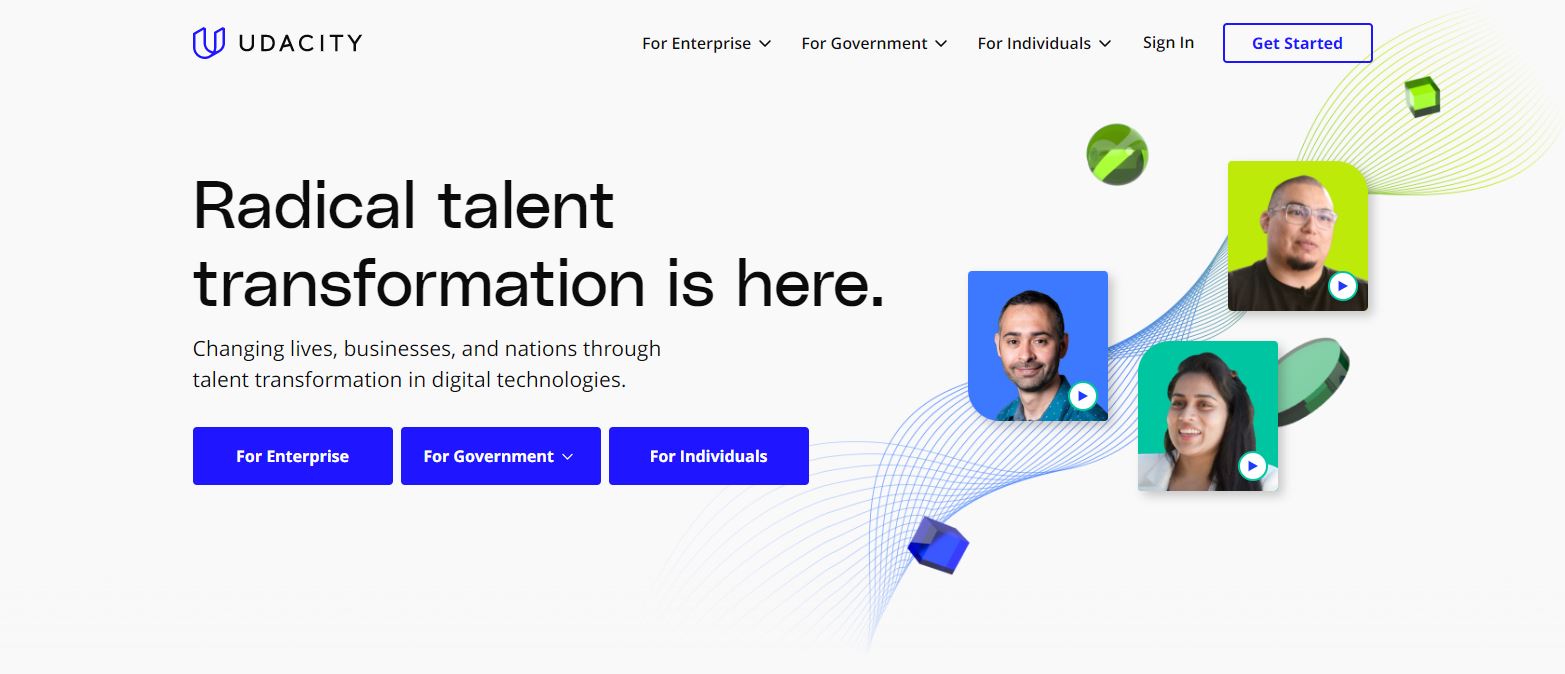 Udacity is an online education platform established in Silicon Valley. This platform offers massive open online courses dubbed "nano degrees" by the company. The appraisal of student work is something that Udacity strives for through its teaching approach.
Expert mentors keep track of and review the progress of these projects. Their primary purpose is to give pupils real-world experience. The projects are intended to give a hands-on user experience in the field of study.
The majority of Udacity's courses are in the computing and business disciplines. This narrows the scope of the service and, as a result, the number of possible users. It is a great online course platform if you are in these specific fields.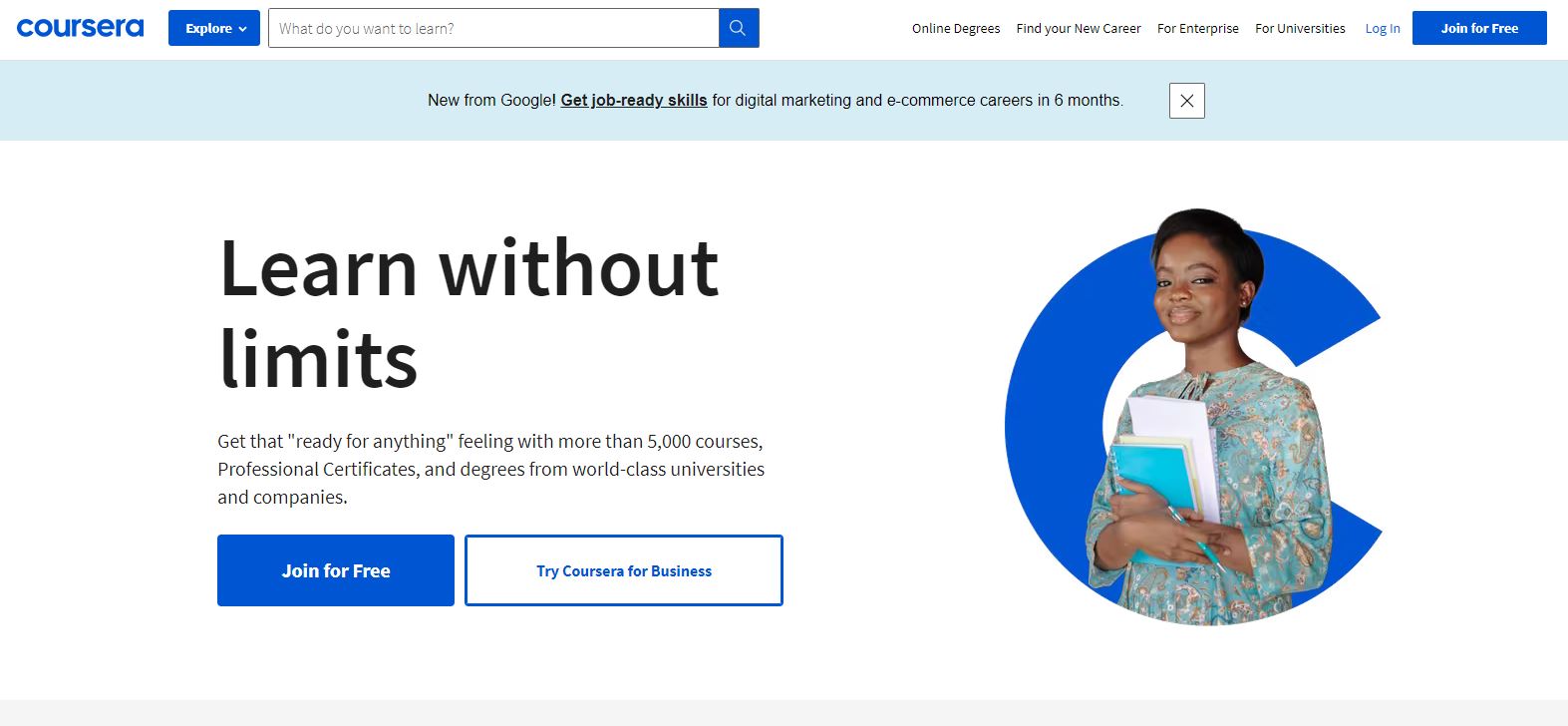 Coursera is a popular online educational platform. Its main operations include massive open online courses, professional certificates, and online degrees.
Coursera's courses are similar to those offered by other online learning platforms. The Coursera learning program is structured into weekly units and contains lecture videos, reading materials, quizzes, and assignments that users review and correct with one another.
After watching video lectures and reading selected documents, the user must take a quiz to test their understanding. A quiz may or may not be included in the first week of study, depending on the subject, but quizzes are included in every course at some point. Because it already involves a significant amount of information and abilities from students, tasks where users examine and revise the work of other students in the course normally begin later in the curriculum.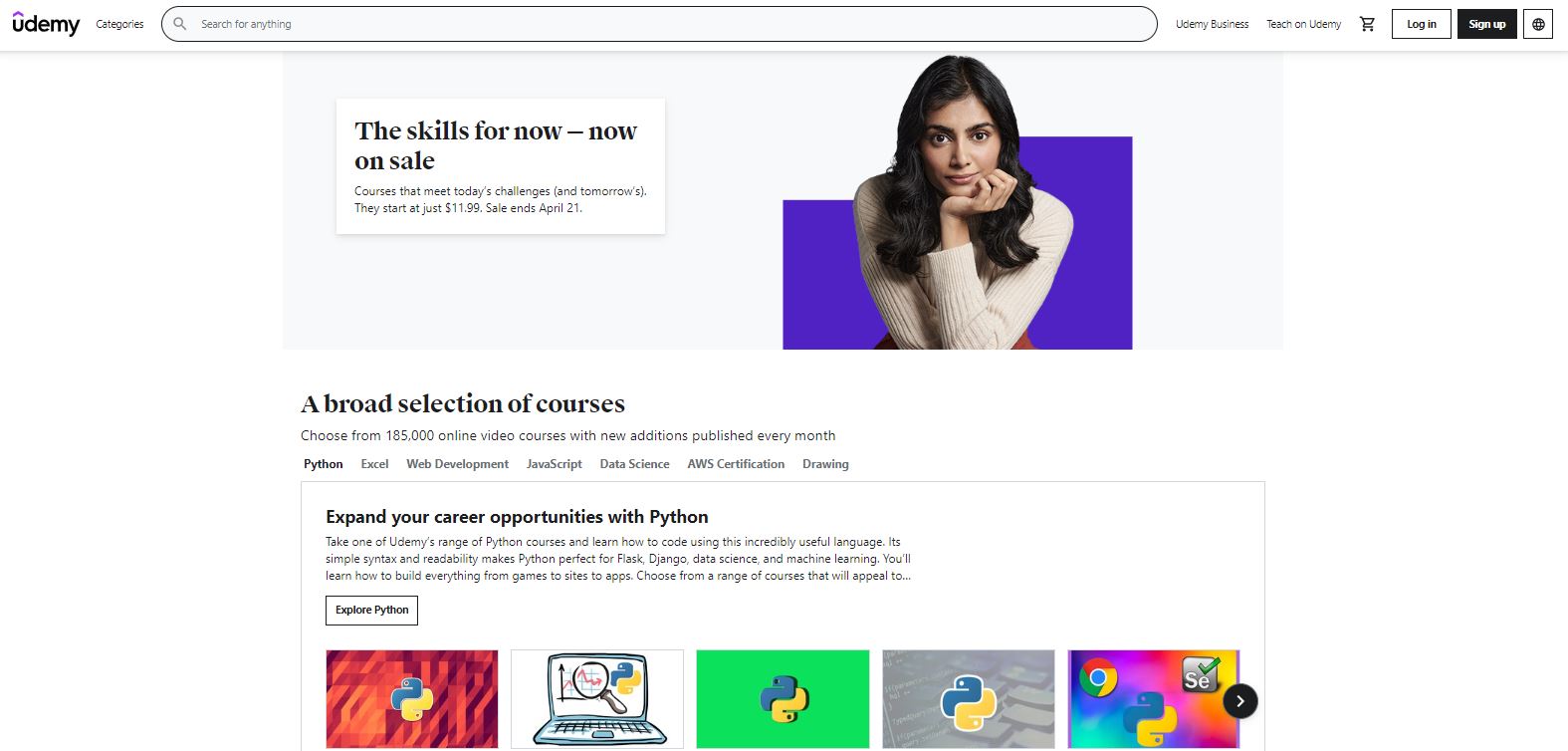 Udemy is a technological platform that allows inexperienced educators to organize, develop, and create video lectures in the form of lessons for practically any subject. Their goal is to assist anyone who wants to learn something new online.
Udemy is a publisher and promoter of video courses with instructions on targeting several different but related markets. Their ideal world is one in which everyone has the opportunity to teach and share what they know. On this platform, you can find the instructor who creates the course, the student who attends the course, and organizations that could use Udemy technology to create specialized courses as branded products or for internal use by employees.
There are some perks to being an Udemy instructor. Instructors set the retail price of each course and typically earn money from two sources: selling the course to new Udemy customers for the full price and selling the course to existing Udemy customers for half the price.
Conclusion
One of the most important criteria in determining the success of an online course is choosing the right platform. Of course, other factors influence whether or not an online course will be effective.
It is important to remember that factors such as the user interface's simplicity of use and navigation have a significant influence. They make a first impression on the course participant, which must be good.